President's Recognition Luncheon honors faculty and staff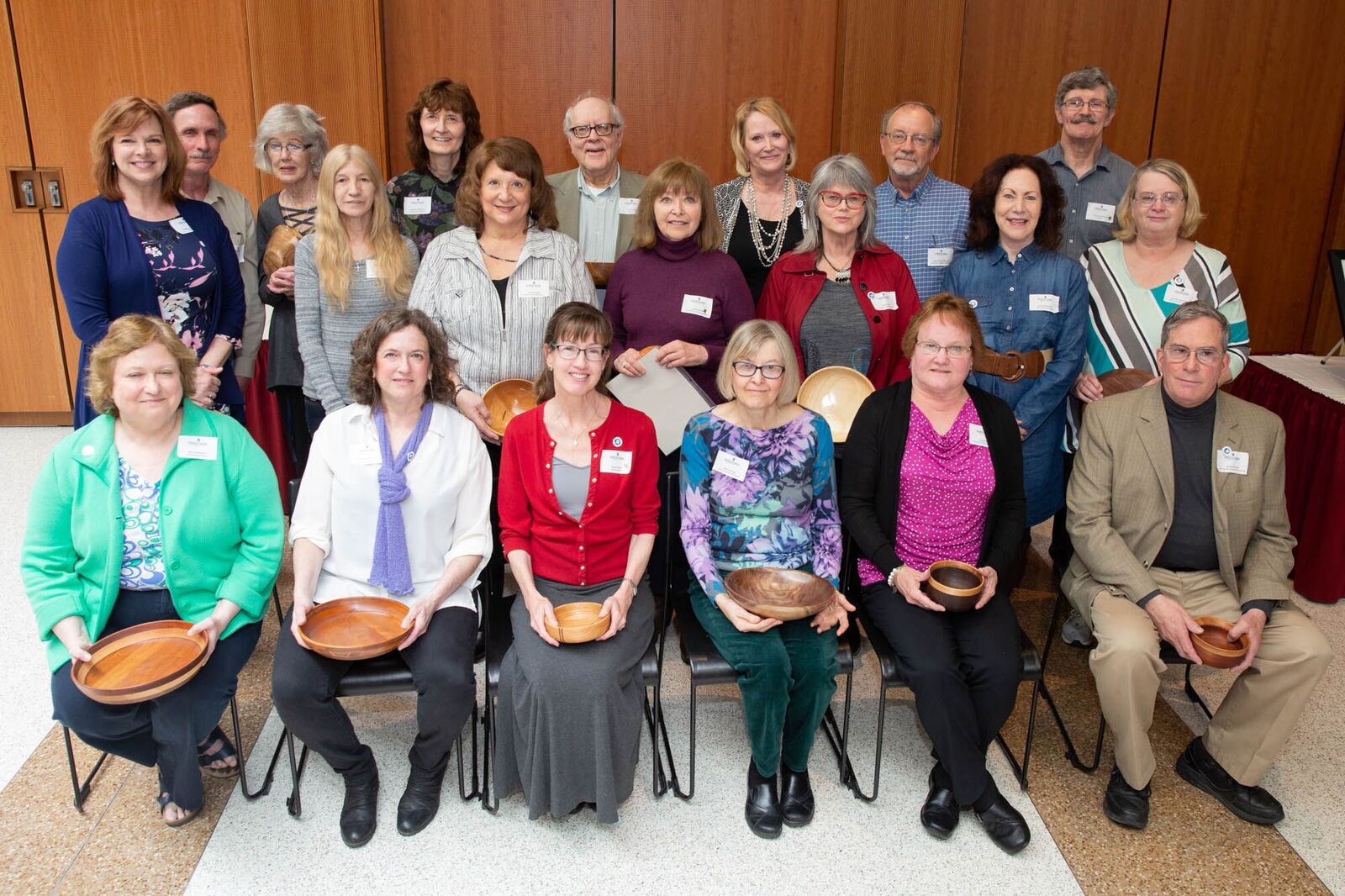 By Lisa Eikenburg
Three Fredonia faculty and staff were honored for special contributions to the campus community, and service and retirees were also singled out for the spotlight, at the twelfth President's Recognition Luncheon in the Williams Center.
Senior Lecturer Kimberly Conti of the Department of Mathematical Sciences received the President's Award for Excellence in Teaching and Learning from President Virginia Horvath. As part of the award, Ms. Conti will present the lecture, "'I'm so distracted' – And Other Things We Want Students to Say" on Thursday, Sept. 27 at 1 p.m. in Rosch Recital Hall. The public is invited to the free lecture.
Secretary 2 Amy Jo Dorler, who serves in the Office of the Provost, received the President's Award for Excellence in University Service from President Horvath.
College Council Chair Frank Pagano presented Director of Engagement and Career Development Tracy Collingwood with the College Council Award for Community Engagement.
In addition, many Fredonia faculty and staff were honored for years of service – a total of 1,079 years of service.
Faculty and staff retiring from Fredonia were also honored during the luncheon, and received wooden bowls crafted by local artist Rhonda Lee as a gift from the university.
Offering entertainment for the event were Carly Censi and Hayley Denton-Hughes, graduating seniors in the Department of Theatre and Dance, who performed the song "Freedom" from "The Unauthorized Biography of Samantha Brown," and the student a cappella group, Dynamic Intonation, which sang, "I'll Be Seeing You" and an Irish blessing.