---
Graduate School Fair: Fall 2018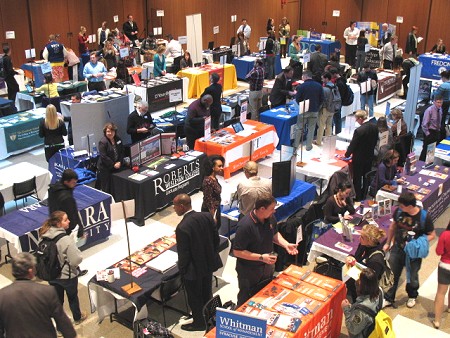 Tuesday, October 16, from 4:00 - 6:00 p.m. in the Multipurpose Room of the Williams Center.

60+ programs registered to attend.
View list of participating programs.
Check out Fredonia's graduate programs!

Admissions Counselors and program representatives will be available to talk with students about the admissions process, graduate assistantships, financial aid and more!
Learn more about ways you can prepare - click here!
------------->> BONUS EVENTS: GRADUATE SCHOOL WEEK <<--------------
"Graduate School Week," a series of workshops devoted to specific graduate school topics hosted by the offices of Career Development, Graduate Studies, and Financial Aid.
---
NEWS FLASH! FREDNetwork is now powered by Handshake!
Build your career on Handshake with more than 200 thousand employers! Take part in a more personal job search; explore jobs and internships curated by your interests, major, and skills.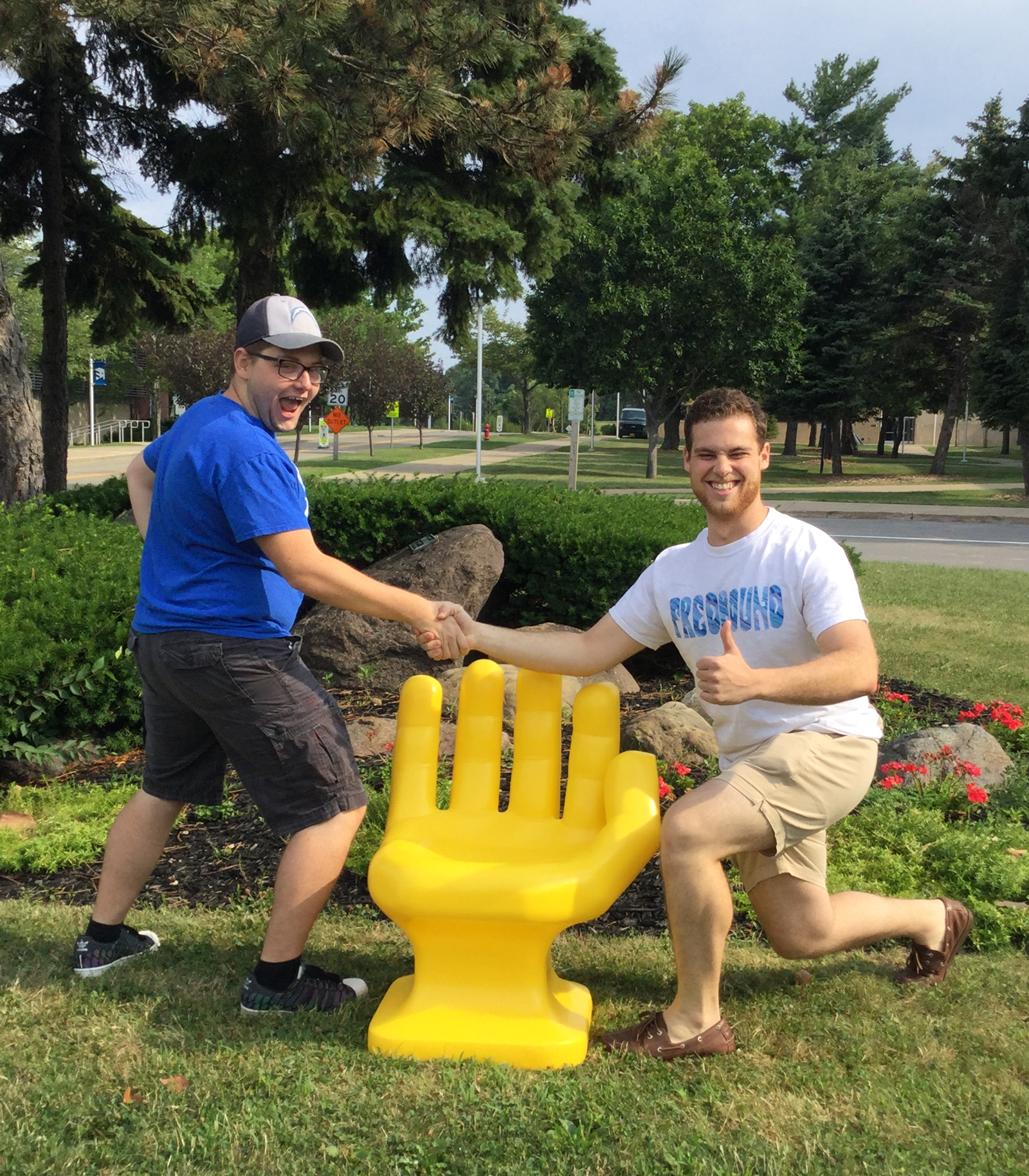 Log in to Handshake, complete your profile, discover jobs for you, AND get connected with the CDO!
Select student/alumni registration
Use your school email address with your Fredonia ID number when registering (We've already set up an account for you!)
Check your Fredonia email for the registration link
Complete your profile to begin your personalized job/internship search.
Get connected with us - Schedule an appointment, sign up for interviews, and learn about local and regional career fairs & more!
Please contact the Career Development Office with questions at 716-673-3327 or email careers@fredonia.edu.
---
View our intern videos or visit the Intern Wall of Fame to see where Fredonia students have interned! CDO counselors can help you identify and find internship opportunities related to your educational and career goals. Schedule an appointment to get started.
---
CDO Testimonials - we're here to help!
Fredonia students and graduates share the rewarding experiences they achieve with the support of the Career Development Office staff.
---
Career Development Office
State University of New York at Fredonia
(716) 673-3327
(716) 673-3593 fax