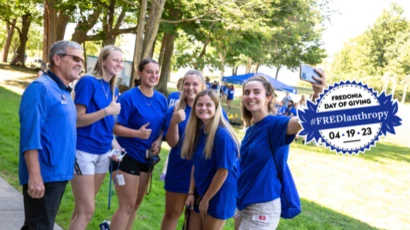 #FREDlanthropy
Do you realize that your time at Fredonia was supported by alumni who came before you? Donors who not only supported scholarships, but programs, departments, and even the very buildings you studied in. They made a difference in your education, and now we're asking you to consider doing the same for the next generation of Fredonians.
Your investment in Fredonia - no matter the size - is valuable. Please consider giving, and please spread the word to your classmates and friends. You can build a network of generosity that will support scholarships and programs for years to come.
Thank you for making an impact!
Become a FREDlanthropist!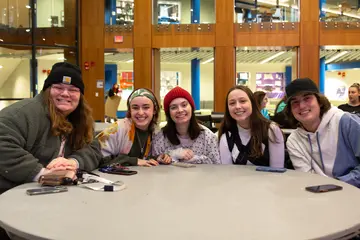 Support Priority Needs at Fredonia!
Your unrestricted gift allows Fredonia the flexibility to meet current and emerging needs as they arise. Help us prepare for the future with a #FREDlanthropy gift today!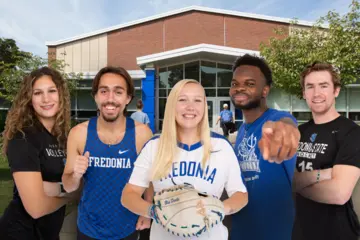 Support the Blue Devils
Support your favorite teams at Fredonia by donating to the Blue Devil Boosters. You can choose which team to direct your gift to, or just give to the general boosters fund to support priority needs within Blue Devil Athletics!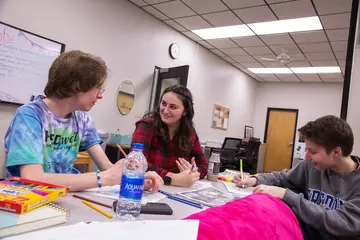 Give to the Bicentennial Fund
Your gift to the Bicentennial Fund supports Student Access and Persistence at Fredonia in the form of scholarships for deserving students as well as programs that aid in retention of our talented Fredonians.