Student Emergency Relief Fund
Fredonia's faculty and staff have come together to assist students during this turbulent time in their lives. A Student Emergency Relief Fund has been established at the Fredonia College Foundation to financially assist students who face unexpected expenses related to the pandemic and to alleviate hardship related to moving to a digital education format. 
Student application for assistance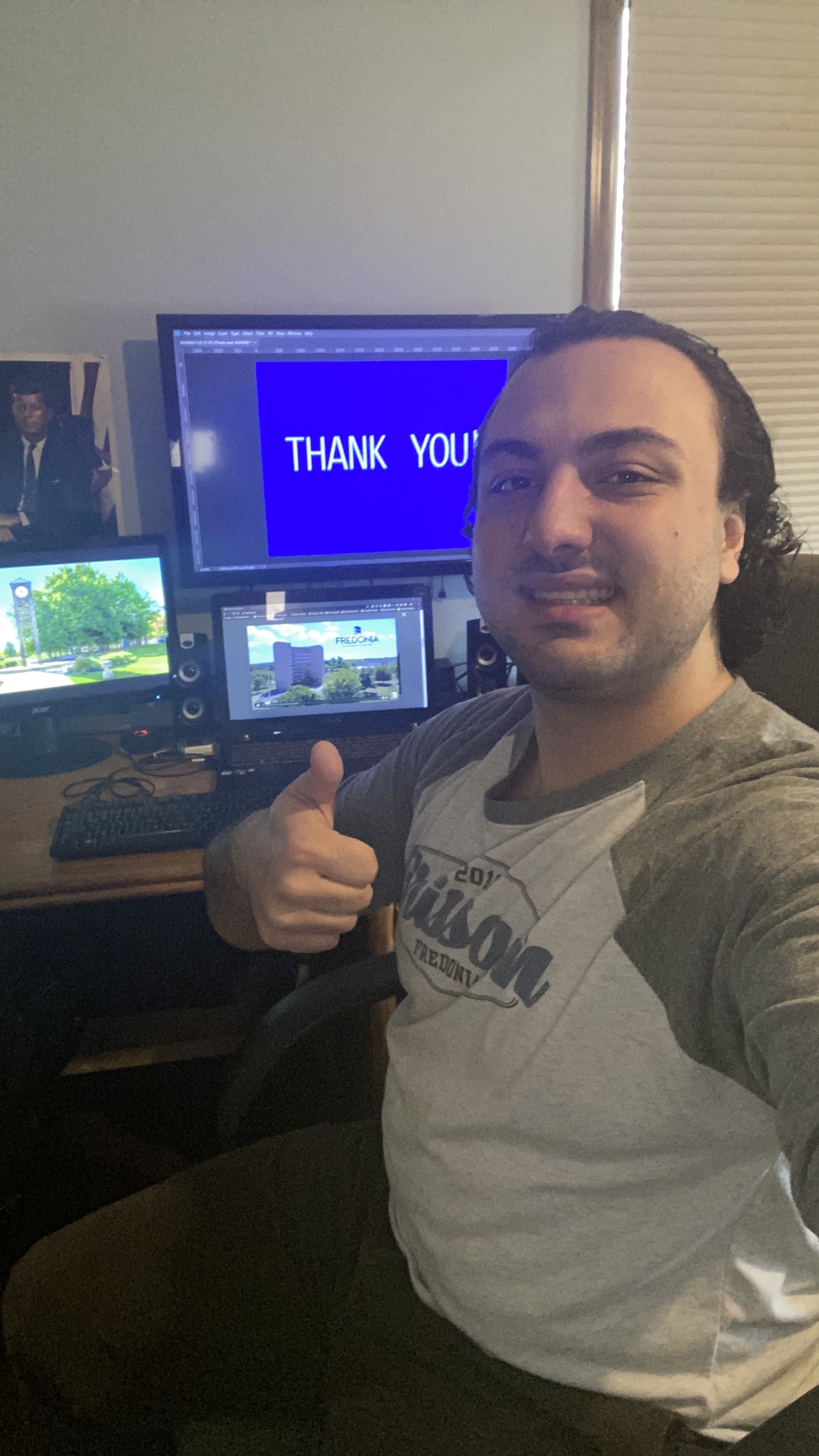 The number of students benefiting from the emergency fund will be limited to the availability of funds. Enrollment and Student Services receives funds from the Foundation on an annual basis to help students in need. Those funds take into consideration financial aid cost of attendance formulas. This new Student Emergency Relief Fund will allow us to coordinate resources so that students experiencing financial difficulty, not eligible to receive help from existing sources, have the support they need.   Examples of assistance include software for a class or lab that is not available through ITS; cameras for computers to enhance face to face online communication, purchase of required lab or clinical case texts that substitute for face to face learning, and food insecurity.  
SUNY Gift Match
There is now an incredible opportunity to double any new gifts to Fredonia's Student Relief Fund! Due to a generous donation, the SUNY Impact Foundation will match dollar for dollar any gift made to our campus relief fund up to a total of $50,000. If made before July 1st of this year, your gift will have double the impact!
The need is great and we anticipate that as families struggle to make education possible, we will have an even greater number of requests for help from our students.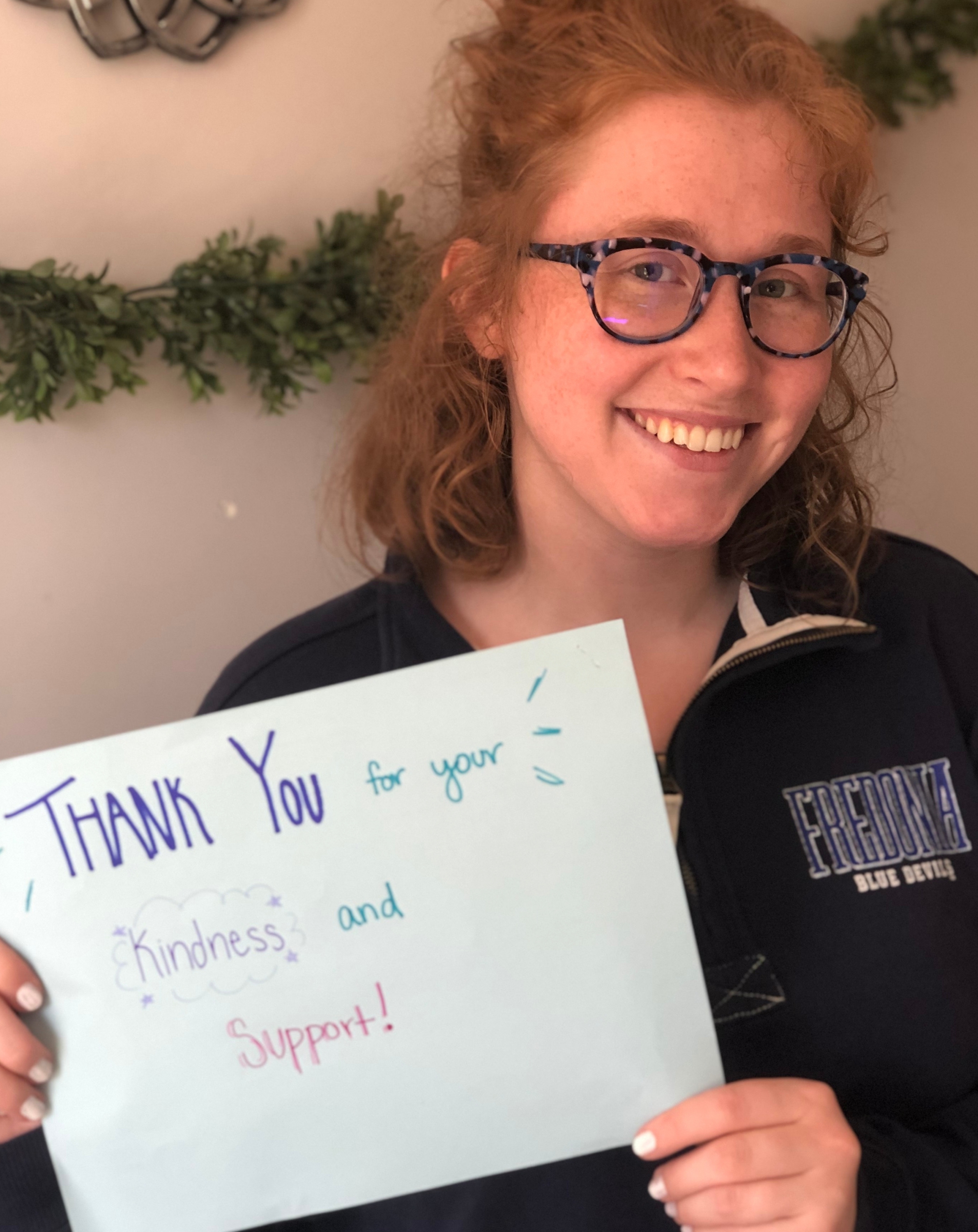 We know that many of you may be experiencing hardship yourself. For that, I am truly sorry and wish you relief. 
To those of you that are able, please consider a gift to the Fredonia Emergency Relief Fund.  Our goal is to maximize the $50,000 match and provide as many students as possible relief from newly faced financial challenges. 
Please consider a gift, in any amount, to support our students. To contribute to the Student Emergency Relief Fund you can make a gift online  or checks can be made payable to the Fredonia College Foundation, 272 Central Avenue, Fredonia, NY 14063.
Students can apply for assistance here.
Together we can make a difference!