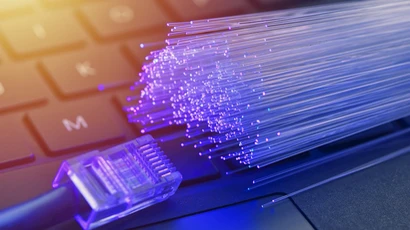 Managed Print Service (MPS) Initiatives
Managed Print Service (MPS) Initiatives is part of a joined promise between Fredonia and SUNY. Our promise is to reduce costs, be more efficient, and give students the ability to print across campus.
The MPS Initiative is our promise to improve the way we print on campus. This will enable the Fredonia to comply with the System-wide Print Resource Use Policy (6902). SUNY System-wide Print Resource Use - Procedure (6903) is another policy we can follow.
NOTE: The rules do not apply to special use printers. This includes label, barcode, wristband, auto print jobs, wide printers, or 3D printers.
To add to this policy, Fredonia has made these goals to be achieved by July 2023:
Achieve a total cost per copy (TCC) of <$.01xx;
Have all printers secure and on a campus network;
End the use of all locally attached desktop devices;
Reduce the number of 2020 SFP by more than 50%;
Increase the usage of two sided printing 100%;
Increase 2020 device usage by more than 100%;
Reduce 2020 color print volume by 50%; and
Reduce 2020 mono volume by 40%.
The MPS Task Force has been charged to:
Review info and provide ideas
Make sure that groups with lots of desktop printers are taken care of first
Teach people about the uses of networked printing
Train workers to promote better ways to print
Increase how much the campus prints (while using the improved ways)
Understand total "Fredonia" print total cost ownership and work toward fixing the budget
Discuss what is expected and the results to the campus.
Members of the MPS Task Force includes the following teachers, staff, and students:
Michel Kouadio - Chief Information Officer
Jeff Woodard - Director of Marketing and Communications
Judy Langworthy - Associate Vice President of Finance and Administration
Kathy Forster - Director of Residence Life
Kerrie Wilkes - Interim Director of Reed Library
Kevin Bom - Project Manager and Manager of Enterprise Infrastructure Services
Liz Lee - Academic Affairs - Visual Arts and New Media
Mark Mackey - Residential Technology Coordinator
Mike Kelly - Vice President of Finance and Administration
Rhonda Gominiak - Administrative Assistant
Sarah Laurie - Director of Environmental Health, Safety, & Sustainability
Terry Tzitzis - Director of University Services
Tylor Cardone - Manager of ITS Service Center
Student Representative - TBD
Print to a Shared Printer
Only print job related docs (e.g. SUNY forms, work related forms to approved research, etc.)
Printing for yourself is not allowed
Only what is needed (use print preview prior to printing)
Only when needed
By using the lowest cost printing device and settings available
Duplex, single printing default settings
Draft, economy, or fast draft mode printing.
Use "Shrink to Fit" or "Shrink One Page."
Many slides or pages from a slideshow or doc on each page.
Remove backgrounds, shading, and graphics that are not needed from print jobs.
Avoid printing one page documents (e.g., email and web pages) unless you are told to do so.
If the total number of pages exceeds 100, you should send the print job to the campus print shop. If a print shop is not located on your campus, use other ways, such as:

Turning the file into a PDF or sending to a shared location;
If hard copies are required, the use of a high-speed Printer/Copier/Scanner. An example is the Multi-Functional Device (MFD). This will be the cheapest and efficient way to print.
Teacher's Best Ways in Reducing Print
Use FREDLearn or other approved online exam solution
Syllabi, Slide Shows, and Handouts - Load into FREDLearn, no printing.
Students' Note Taking –Encourage students to bring their laptops to class.
Advisement Notes –Complete online.
Meeting Agendas, Minutes and Documents–Bring your laptop to meetings to view these, when possible.
The impact on the planet with our current paper use:
By the end of the 2021 calendar year:
Used 171,176.44 gallons of water
Produced 21.78 metric tons of CO2
Used 93,770.16 KW of electricity
Produced 8.72 metric tons of solid waste
Destroyed 202.09 trees