FREDsecureLinuxSetup

Connecting to FREDsecure with Linux (Ubuntu)
(1) Open the network icon in the top right on the desktop and select FREDsecure.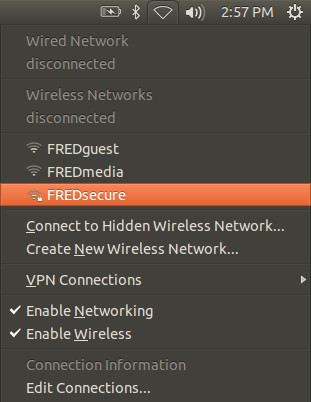 (2) Change your settings to reflect the following image. Make sure that your enter in your Eservices ID and Password for the Username and Password section. After you have confirmed everything is correct, please click "Connect"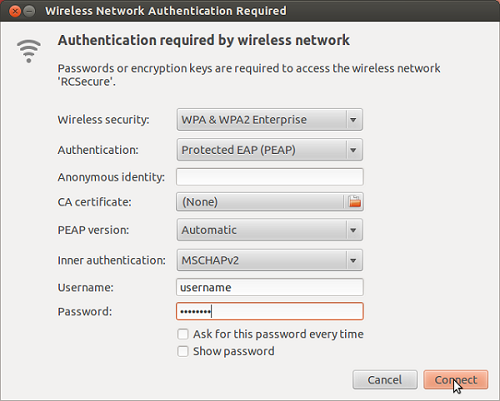 (3) When the next screen pops up, click the box next to "Don't warn me again" and click Ignore.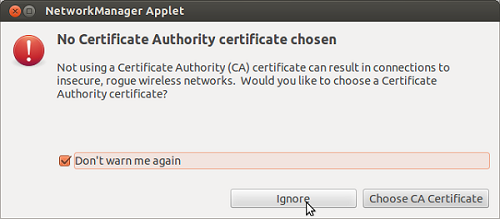 (4) Please contact the ResNet Office if this does not work to connect you to the Wireless.