Connecting to FREDsecure with Mac OSX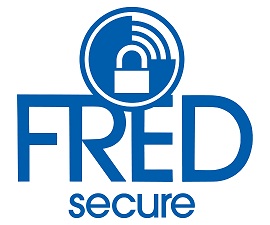 Connecting to FREDsecure with Mac OSX
(1) Make sure that the wireless has been turned on by clicking the wireless button at the top-right of the page and selecting Turn Wi-Fi On.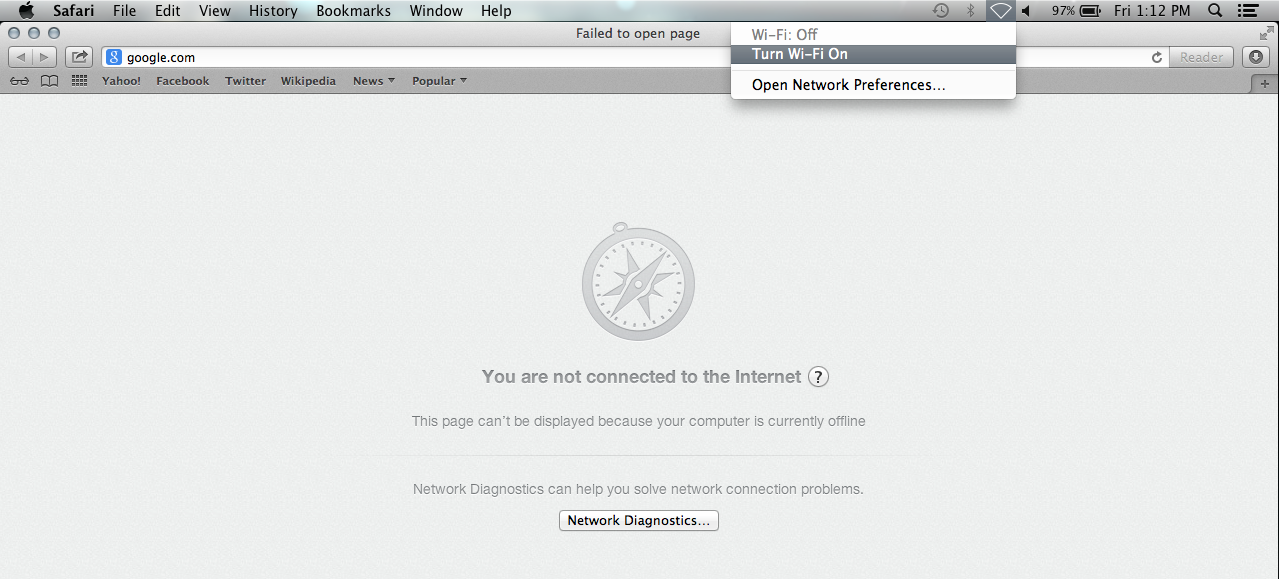 (2) Now select FREDsecure from the same drop down menu.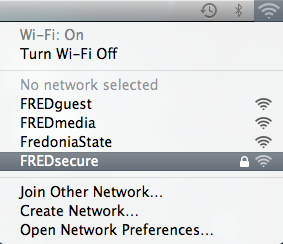 (3) It will now prompt you for your eServices ID and Password. Please enter them here.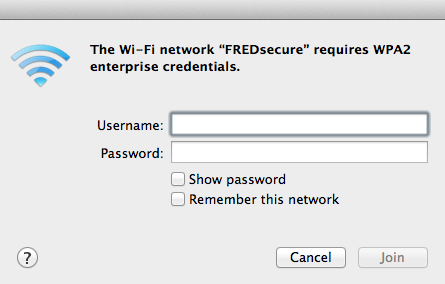 (4) When you have successfully connected, you may get a certificate warning. If that does happen, click to Show Certificate

(5) Once the certificate opens, select Always trust and then click Continue.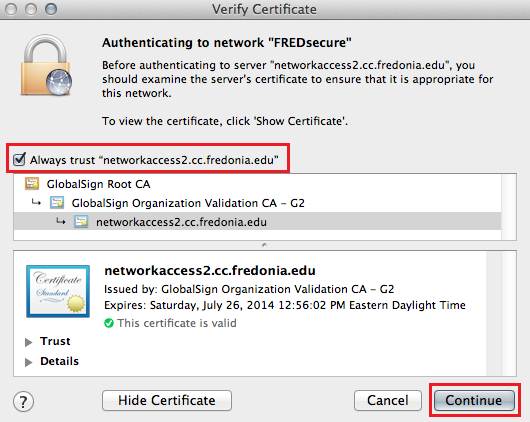 (6) It may now prompt you to enter in your personal computer password.
Make FREDsecure your default SSID
(1) Click on the Airport button in the top-right of the screen and select Open Network Preferences.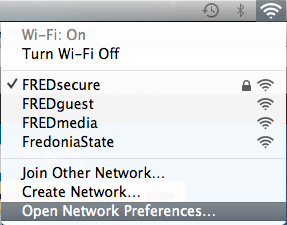 (2) When that page opens please select Advanced in the bottom right of the screen.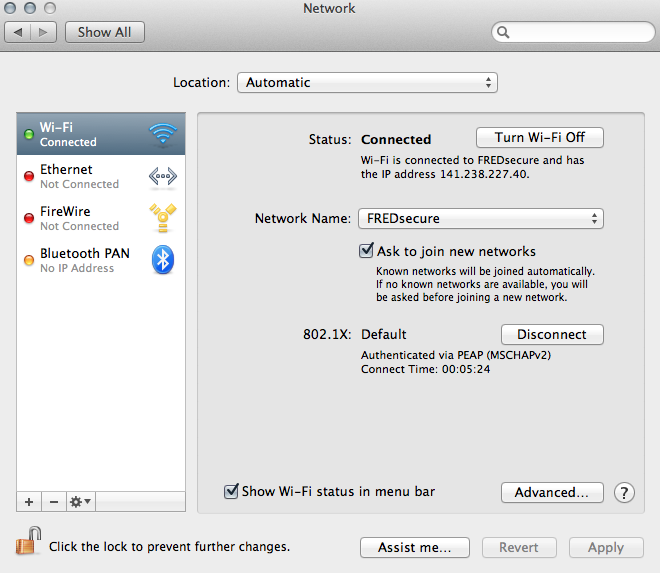 (3) Then go to the Wi-Fi tab and click on FREDsecure. When FREDsecure is highlight click the "+" sign until it is at the top of the list. Then click OK at the bottom right.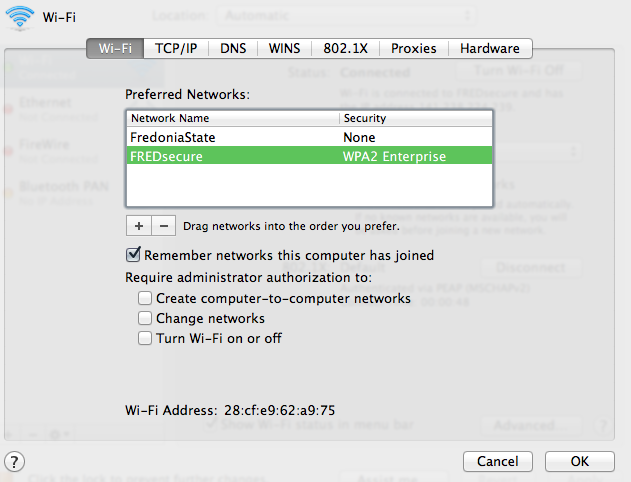 (4) You will now be at the screen that you saw previously. Please click Apply in the bottom right corner.