Connecting to FREDsecure with Windows 8

Connecting to FREDsecure with Windows 8 & 10
(1) Click on the Internet Access icon in the Windows Taskbar. It will look like a series of signal bars.

(2) Choose FREDsecure from the list of available wireless networks.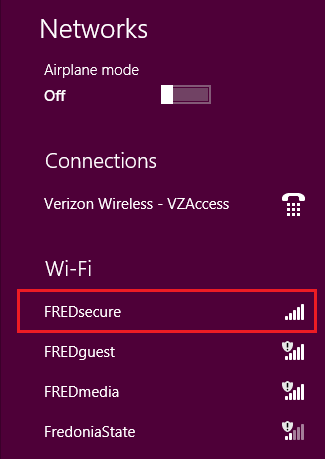 (3) When prompted for authentication, enter your eServices ID and Password for the User name and Password.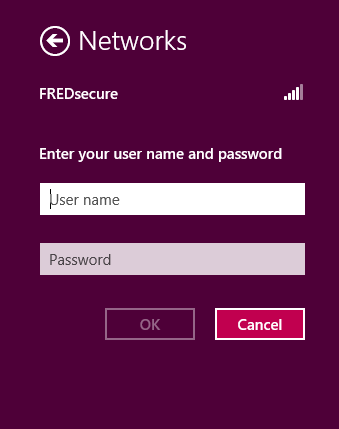 (4) If you see a Windows Security Alert, click the "Connect" button.