Connect to FREDsecure with Windows Vista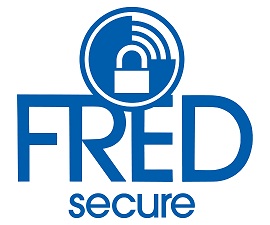 Connecting to FREDsecure with Windows Vista
(1) Click on the Internet Access icon in the Windows Taskbar.

(2) Select Connect to a network and choose FREDsecure from the pop up screen.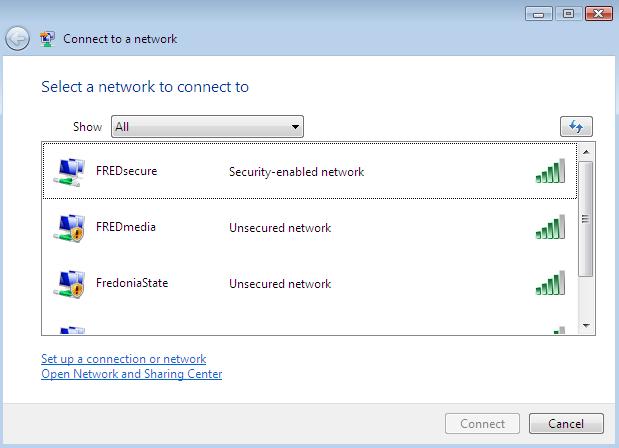 (3) When prompted for authentication, enter your eServices ID and Password for the Username and Password. Leave Logon Domain blank.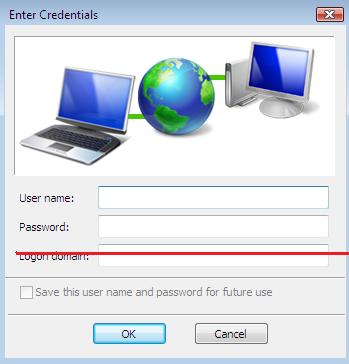 (4) If you see a Windows Security Alert, click the OK button.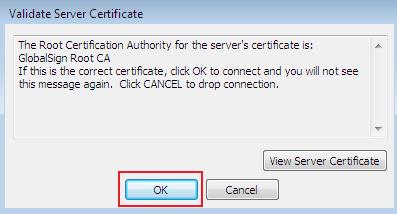 (5) Make sure that you keep Save this network and Start this Connection automatically checked.