Macintosh 10.5.x and 10.6.x Setup Directions
Manually Setup your Wired Network for Mac
Please contact the ResNet Office at anytime if you feel that you need help with any of this.
1. Open "System Preferences" and click on "Network"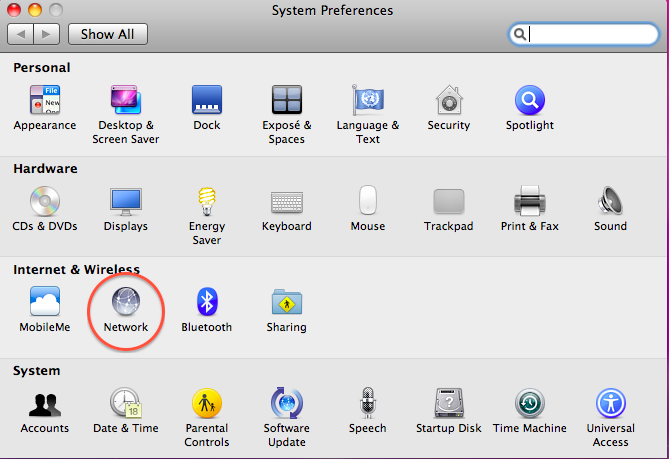 2. Click on "Ethernet" and then "Advanced"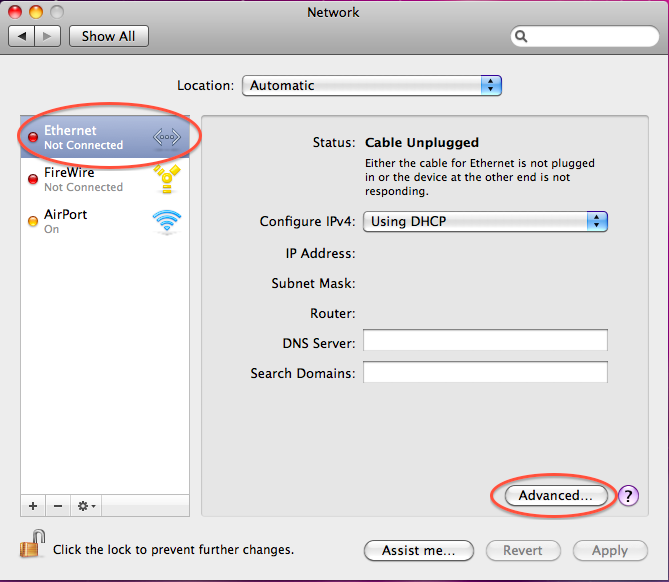 3. Click on "802.1x" and then the "+" sign and select "Add User Profile"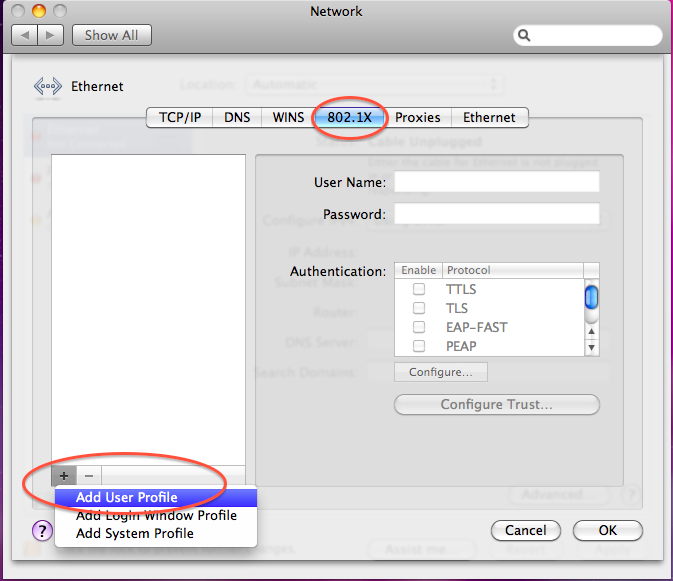 4. Type your name in the box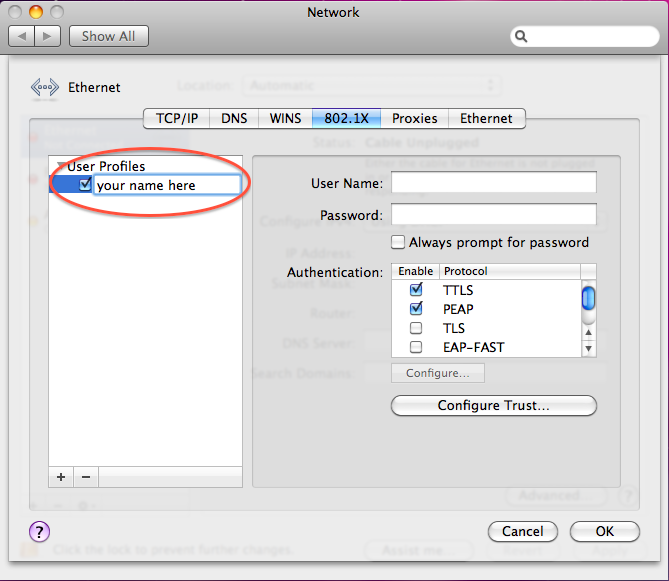 5. Enter your Fredonia e-Services ID and password, make sure ONLY "PEAP" is checked and click "ok"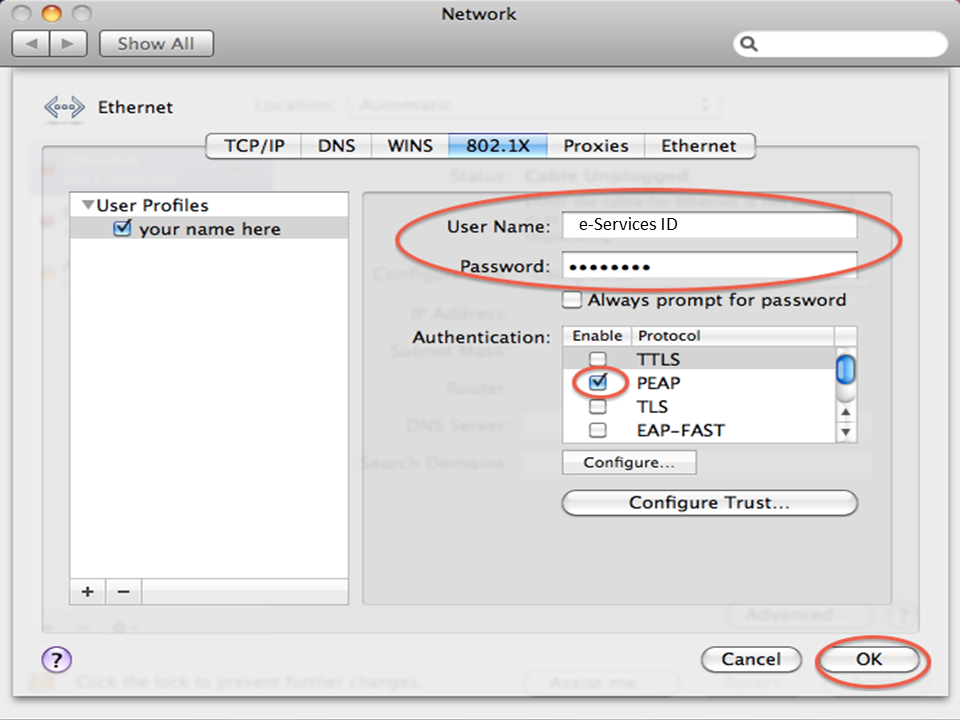 6. Plug in your Ethernet cable, click on "Connect" and then Click "Apply"