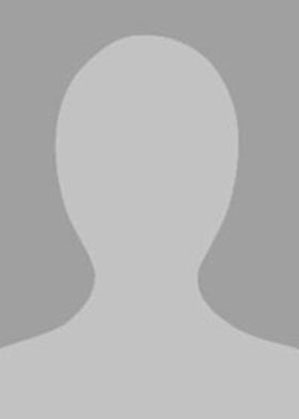 Patricia Astry
Adjunct Lecturer
Science Center
716-673-3283
patricia.astry@fredonia.edu
I am the Biology Department Chair and the Director of the Medical Technology Program.
I teach or have taught the following courses: Immunology, Microbiology, AIDS & STDs, Hematology, Parasitology, Introduction to Clinical Science, Human Biology, Freshman Seminar on Sexual Concerns, Biological Effects of Drugs, Molecular Biology of Disease and Laboratory Management.
For twenty years, my research focused on AIDS and STD education. Although no longer active in this area since becoming department chair, I will share a few highlights from this work.
I was a new assistant professor in the early 1980s when a new disease named AIDS began garnering national attention. I began to include AIDS related information in my Microbiology and Immunology courses. The more I learned and taught about AIDS, the more I realized the fear and misinformation associated with the disease. People were terrified.
I submitted and received a grant to organize an AIDS conference at Fredonia. The presenters were an eclectic group – scientists, health educators, clergy, lawyers and gay advocates. Several hundred health care practitioners, politicians, counselors, educators, clergy and persons with AIDS attended the conference. The atmosphere at the conference and on campus was tense. This was 1989 - a time when fear and misunderstanding of AIDS and gay people ran high. Campus police maintained a presence around King Concert Hall during the conference to discourage the possibility of protests and disruptive behaviors. The conference received widespread coverage across NYS in newspapers, and snippets were broadcast on TV news shows. I have been told many professional networks were formed that day that ultimately led to improved AIDS education, research and policy development in NYS.
Shortly after the conference, I helped develop the campus AIDS policy, and became the chair of the campus AIDS committee and an advisor of the Birth Control Information Clinic. The time seemed right to offer an upper level course in AIDS & STDs. The course was well-received; there were always waiting lists of students wishing to enroll. Students enrolled in the class often requested I develop a similar course at the freshman level for incoming students. In 1995, I developed a one credit course, Freshman Seminar on Sexual Concerns, which enrolled close to 100 students every fall.
I found the published materials for my courses and presentations to be inadequate. Consequently, I developed a booklet for my AIDS & STDs course, one for my Freshman Seminar, and one for my school and community presentations. Many alumni who entered the public health arena told me they used my materials extensively in their jobs.
During this time period, I developed and administered two extremely large surveys on campus. One was a survey testing AIDS related/risk knowledge of incoming freshmen (1992). The results were disturbing and influenced the development of sexual health education on campus. The next survey (1998) assessed student STD knowledge and risky behavior. The results revealed a similarly disturbing combination of misinformation, a sense of personal invincibility and risky sexual behaviors. These results further influenced sexual health education on campus.
I became a certified HIV test counselor, worked as an AIDS hotline operator and participated in an emergency AIDS conference organized by the CDC and NYS DOH. The conference was held in 1996, after it was alleged that Nushawn Williams had infected a number of young women in the WNY area. I then worked with college officials to develop programs to help students and staff understand the crisis and its implications.
National collegiate organizations, local school districts, community organizations and churches requested my presentations. Many students who took my courses or came to these presentations would visit my office for guidance or help. In many cases, all they needed was a sympathetic ear. However, many were in need of STD testing, and I successfully lobbied for expanded STD testing on campus, as well as bringing HIV testing to campus each semester.
All told, the AIDS & STD and Freshman Seminar classes enrolled over 1500 students. I taught AIDS/STD related information to 400+ members of BCIC, STEPS, and Residence Life, and gave presentations to over 2000 college, high school and middle school students and community members in the WNY region. I worked with health care professionals, politicians, persons with AIDS, grieving family members who had lost loved ones to AIDS, clergy, counselors, educators, gay advocates and family values advocates.
I hope I helped some people along the way; ultimately I received far more than I gave.
Office Hours
Tuesday: 10:00-11:00 AM
Wednesday: 10:00 AM - 12:00 PM
Thursday: 11:00 AM- 12:00 PM

Teaching Interests
Immunology and Microbiology
Research Interests
AIDS and STD education