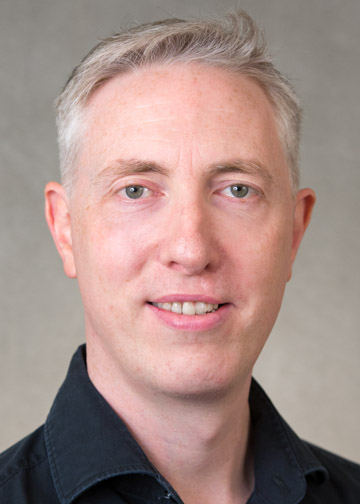 Dr. Steven Fabian
Associate Professor
Thompson Hall E315
716-673-3875
Steven.Fabian@fredonia.edu
Ph.D., Dalhousie University
I was born and raised in Victoria, British Columbia in Canada. I spent several years in Europe, particularly in Austria, working for a pantomime and his family. I completed my graduate studies in African history at Dalhousie University in Halifax, Nova Scotia. My interests include urban exploration, traveling, reading, cocktails, and hiking the Niagara Gorge near my home in Niagara Falls, NY.
Office Hours
Monday: 10:00-12:00
Wednesday: 10:00-12:00

Teaching Interests
I teach the African history surveys as well as the following upper level courses: History of South Africa, Conflicts and Crises in African History, and African Urban History. I also teach world history for Fredonia Foundations and will be co-teaching "Black Panther and the Black Atlantic" with Dr. Jennifer Hildebrand, and introducing another new course called "Ending Empire." I am an advocate of the 'Reacting to the Past' pedagogy which uses extended role playing experiences to teach about history.
Research Interests
Thematically, I am interested in the development of African identities. The predominant way westerners identify Africans is by ethnic, or "tribal", association which is rooted in rural areas; my aim is to complicate this understanding by investigating ways Africans identified themselves in cities. My research examines how peoples of diverse social, ethnic, and racial backgrounds not only fought, but built bridges with each other creating a new sense of community identity based upon the space in which they live. My book manuscript, "Making Identity on the Swahili Coast: Urban Life, Community, and Belonging in Bagamoyo," which examines these themes, has been accepted for publication with Cambridge University Press (forthcoming, 2019). My current research project examines the history of the Maviti - The People of War - a "martial" society in eastern Tanzania with connections to the Mfecane in South Africa.