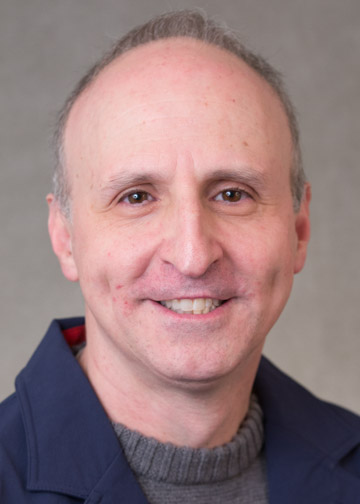 Dr. Neil Feit
Distinguished Teaching Professor
Fenton Hall 2101 Fenton Hall
(716) 673-4733
Ph.D., University of Massachusetts
http://philpeople.org/profiles/neil-feit
Neil's CV
http://www.fredonia.edu/sites/default/files/section/academics/college-liberal-arts-sciences/philosophy/cv2019.pdf

Neil Feit joined the Department of Philosophy in 1999. He has published over 20 articles and two books. His 2008 book Belief about the Self was published by Oxford University Press, and his co-edited collection of new work by linguists and philosophers of language, Attitudes De Se, was published in 2013 by Stanford's CSLI Publications.
Teaching Interests
Ethics, Life and Death, Logic, Theory of Knowledge, Philosophy of Mind, Philosophy of Language.
Research Interests
The concept of harm and its moral significance, value theory, various issues about the self in philosophy of mind, various issues in epistemology.
Awards and Honors
SUNY Distinguished Teaching Professor, SUNY (2016).
Kasling Award, Fredonia (2011).
Hagan Young Scholar/Artist Award, SUNY Fredonia (2009).
SUNY Chancellor's Award for Excellence in Teaching, SUNY (2005).
Intellectual Contributions
"How Harms Can Be Better than Benefits," Australasian Journal of Philosophy (2022).
"Bad Things: On the Nature and Normative Role of Harm," Oxford University Press (N/A).
"Death and Nonexistence, by Palle Yourgrau," Mind (2022).
"Medical Disorder, Harm, and Damage," Theoretical Medicine and Bioethics (2020).