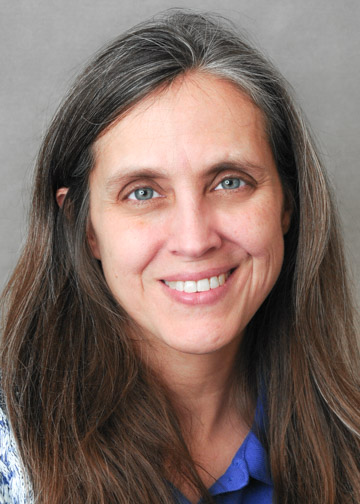 Dr. Andrea Zevenbergen
Distinguished Teaching Professor
Thompson Hall W347 Thompson Hall
(716) 673-3894
Ph.D., SUNY Stony Brook
Dr. Andrea Zevenbergen received her B.A. in Psychology at Northwestern University. She received her M.A . in Psychology and Ph.D. in Clinical Psychology at SUNY Stony Brook. She has been employed at The State University of New York at Fredonia since 2001. She was promoted to Professor in 2011 and Distinguished Teaching Professor in 2018.
Teaching Interests
theories of psychotherapy, multicultural counseling, child psychopathology, social development
Research Interests
parent-child educational interactions, cross-cultural psycholinguistics, emergent literacy
Awards and Honors
President's Award for Excellence in Teaching, President's Office (2014).
Professional Membership
Society for Research in Child Development
Intellectual Contributions
"Co-Constructing Stories: Sharing Wordless Picture Books with Preschoolers ," Children and Libraries /American Library Association (2021).
""Do You Remember Going to the Beach?": References to Internal States in Polish and American Mother-Preschooler Shared Narratives," Psychology of Language and Communication/University of Warsaw (2018).
"Parents' Experiences in a Home-Based Dialogic Reading Program," Early Child Development and Care/Taylor and Francis (2018).
"Variability in Mothers' Support for Preschoolers' Contributions to Co-Constructed Narratives as a Function of Child Age," First Language/Sage (2016).
"Beyond Frog and Toad: An Exploration of Transitional Books," Children and Libraries/American Library Association (2012).
"Middle-class Polish and American Mothers' Beliefs Regarding Parent-Child Narratives," Journal of Cross-Cultural Psychology/Sage (2012).
"Gender Differences in the Relationship between Attention Problems and Expressive Language and Emerging Academic Skills in Preschool-Aged Children ," Early Childhood Development and Care/Taylor and Francis (2010).
Presentations
"Dialogic Reading: Supporting Participation for Low-Income Families ," Reach Out and Read Weekly Network Meeting (2021).
"References to Communication in Parent-Preschooler Co-Constructed Narratives," Biennial Meeting of the Society for Research in Child Development (2019).