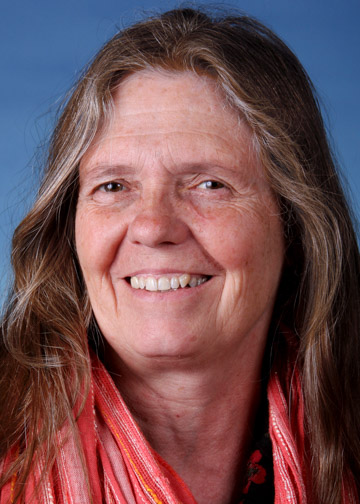 Dr. Cheryl Drout, Ph.D.
Distinguished Service Professoronth
Thompson Hall E354 Thompson Hall
(716) 673-3889
Dr. Cheryl Drout, Distinguished Service Professor of Psychology at SUNY Fredonia, is a Fulbright Scholar to Japan. She was the recipient of a 2008 Teaching and Research Award to Japan., where she team-taught with British and Japanese colleagues at Aichi University of Education in Kariya, Japan in the Nagoya area and studied Japanese Education Reform. She previously participated in a Fulbright Hayes group grant involving travel study to Japan including visits to campuses such as The International University of Japan in Niigata prefecture, Waseda University in Tokyo, as well as numerous sites in Kyoto. She also co-authored an OME (Outreach, Mentoring, and Enrichment) grant that brought international Fulbrighters to campuses and historical sites in Western New York. She serves on the Board of the WNYNWPA Fulbright Alumni Chapter.
As a member of the SUNY Fredonia Faculty and Chair of the Department of Psychology for two terms, she worked with the faculty to develop and implement a Bachelor of Science Degree. She also spear-headed SUNY's first Dual Diploma Program in Psychology with Faculty in Turkey. This joint endeavor between Fredonia and Izmir University of Economics awards students a BS degree in Psychology under the auspices of both Universities.
Dr. Drout has played an integral role in her campus' commitment to serve International students and expand international engagement. She has supervised international students as research assistants collaborating on projects such as Diverse Perspectives on Rape Myth Acceptance and Comparative Education Reform. Following tsunamis in Sri Lanka and Japan, Dr. Drout and her students participated in the Hearts for Sri Lanka campaign and spear-headed the Flight of Hope campaign to involve her entire campus in folding cranes and collecting donations for Tsunami Relief.
In addition to her contributions to Psychology and her international work, Drout has contributed to Fredonia in leadership roles in general education, assessment, and governance. She has served as the Fredonia Senator to the SUNY Faculty Senate and has served on 3 SUNY-wide senate committees. She most recently expanded her administrative leadership stepping in to chair the Department of Communication Disorders and Sciences when their longstanding chairperson retired.
Teaching Interests
As a teacher, I aim to inspire intellectual curiosity, to give students a firm foothold in the discipline of psychology, and to instill values related to life-long learning. My approach to teaching represents an authoritative teaching style. My teaching philosophy is based upon the assumption that students will retain information that they have been actively involved in acquiring. Three types of information, which I attempt to convey to my students, are key concepts, fundamental principles or generalizations, and methods of inquiry of the discipline. I structure my courses to provide sound coverage of basic knowledge domains while promoting the development of important skills and competencies. In the classroom, I present topics from a variety of perspectives, requiring students to confront and assess competing perspectives. There are six basic themes that I use to guide the development of my courses and to tailor material to various student audiences: drawing upon multiple perspectives, distinguishing the social science perspective and psychology's methods, making material relevant to students, developing themes that cut across specific topics, demonstrating student expertise, and modeling what is being taught when appropriate.
I was trained under the umbrella of the scholar-teacher model at the University of Delaware, where I earned my Masters degree and PhD. I have long endorsed Kurt Lewin's (1951) assertion that "there is nothing so practical as a good theory." I construct theoretically grounded investigations with application to contemporary social problems. Virtually all of my research endeavors influence my teaching. Honors Seminar (Social and Psychological Aspects of Victimization) draws directly upon my victimization research; Cross-cultural Psychology: Asian Perspective draws upon my cross-cultural work; and new courses developed for my sabbatical in Japan (Intercultural Communication and Advanced English: Writing for the Work World) incorporate cultural experiences and communication challenges honed by working and conducting research overseas.
Research Interests
My research program has developed out of two lines of work, both related to the psychology of women. These two lines involve the application of attribution theory to gender differences and the application of aversive racism to understanding sexism. From these influences, I have developed a program that investigates attributions of responsibility for victimization and how attributions, perceptions, and attitudes influence the treatment of victims. My research has contributed to the burgeoning literature on the psychology of victimization by delineating the situations in which just-world considerations, defensive attributions, and gender biases will be activated. In order to facilitate socially beneficial victim-observer and victim-service provider interactions, we need to understand what properties of the social situation will interact with individual differences to determine acceptance or rejection of victims and perpetrators, in subtle or not-so-subtle forms. Gender-roles have been an important moderator variable in virtually all of my studies. In recent years this research has encompassed the examination of cultural differences in attributions about victims and has been extended to the new area of understanding cultural differences in attributions about the teaching and learning process.
Awards and Honors
Chancellor's Award for Excellence in Faculty Service conferral, SUNY (2018).
2012 President's Award for Faculty Excellence, SUNY-Fredonia (2012).
Intellectual Contributions
"Trends in American Higher Education Administration: Assessment, Student Centered Learning, and Accountability," Japanese Journal of Administrative Science (2008).
Presentations
"Fulbright: Engaging with the World," ROC Your Global Future Study Abroad Returnee Conference (2019).
"Curricular Fitness: Just Do It," Eastern Psychological Association Annual Meeting (2017).
"Chapter Challenges," National Fulbright Association 39th Annual Meeting (2016).
"Turkey: An Evolving Cross-Roads," International Brown Bag Lecture Series (2016).
"Critical Thinking from the Ground Up," Eastern Psychological Association (EPA) Annual Meeting (2016).
" The evolving role of Learning Assistants. In: The role of undergraduates in Psychology teaching and learning. ," CUPP Symposium (2014).
"What is the sound of one voice teaching?," President's Award for Excellence Presentation (2012).
"A Fulbright Outreach, Mentoring, & Enrichment Grant: Pathways to Western NY and NW Pennsylvania," Fulbright Annual Meeting (2011).
"Intersecting Sojourns. Expanding International Exchange Opportunities. ," N/A (2009).
"Olympian Efforts: Japanese Educational Reform from Nagano to Nagoya," International Brown Bag (2009).