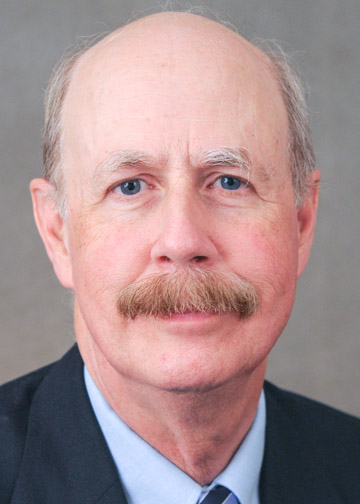 Jack Croxton
Director
Thompson Hall W357 Thompson Hall
(716) 673-3129
Ph.D., Miami University
Dr. Jack Croxton joined the SUNY Fredonia faculty in 1979 and was promoted to the rank of Distinguished Service Professor in 2012. He has received the Chancellor's Award for Excellence in Faculty Service and the President's Award for Excellence in Teaching. He chaired the department of psychology for over 20 years and has served as chair of the convocation committee, co-chair of the Middle States Decennial Review, Acting Dean of Natural and Social Sciences, founding Director of Campus Assessment, and founding Director of the Office of Student Creative Activity and Research. He has served on over 50 different college-wide committees, and has chaired or co-chaired many of them. He has supervised over 200 internships and he has mentored over 100 students on over 50 undergraduate research projects. He has been a school board member and has been a consultant for school-to-work programs in various school districts. While on Fulbright Fellowships to Bulgaria and Russia Dr. Croxton lectured, mentored students, and gave scholarly presentations at various universities. He has also given presentations in Turkey, China, and Estonia. He established a student exchange program between SUNY Fredonia and St. Petersburg State University in Russia and he has hosted international students on numerous occasions.
Office Hours
Monday: 9:15 - 10:45
Tuesday: 2:00 - 3:00
Wednesday: 9:15 - 10:45
Thursday: 2:00 - 3:00

Teaching Interests
The courses that I most commonly teach are Social Psychology, Psychology and the Law, Positive Psychology, and Organizational Psychology. I have also taught courses such as Health Psychology, Sports Psychology, and Applied Psychology. I have received Fulbright Scholar Awards to teach in Russia and Bulgaria. I love interacting with students in the classroom, in my office, in the hall, or on the streets. I try to be a mentor, facilitator, and active listener. I always try to motivate my students by conveying my own genuine interest in the course material. My advice to students is to study and travel abroad as much as possible in order to expand your horizons.
Research Interests
My training is in the field of Social Psychology. The majority of my research has been in the area of attribution processes, or how people infer causality when perceiving the behavior of others. In particular, I have tried to document and explain why people often make mistakes or exhibit biases when asked to explain why people act in a certain way. I am also interested in how schemas can influence our recall of information about others. Another area that I have studied concerns the role of gender stereotypes in sports related settings. Most recently, I have been investigating cultural stereotypes and their impact on impression formation. I always try to involve undergraduates in my research and many of them have co-authored my papers and publications.
Awards and Honors
Fulbright Scholar Award (Russia, Fulbright Foundation (2007).
Fulbright Scholar Award (Bulgaria), Fulbright Foundation (2000).
The President's Award for Excellence in Teaching, State University of New York at Fredonia (1991).
Professional Membership
State University of New York Distinguished Academy
Council on Undergraduate Research
Fulbright Association
Midwestern Psychological Association
Contracts, Grants and Sponsored Programs
"Student Research and Creativity Exposition," N/A (2021).