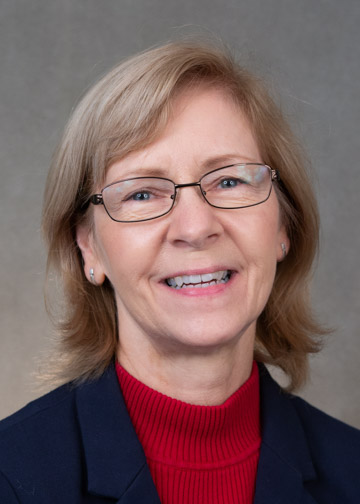 Angelika Summerton
Senior Lecturer
RAC 271 RAC
(716) 673-3355
MPA - Master of Public Administration, Hilbert College
M.A., Academy for Music & Theatre - Hannover/Germany
Angelika Summerton's passion for teaching has produced quite a few excellent dancers with Stuttgart, Munich and Nuremberg Ballet companies. Her performance credentials include touring Germany, Sweden and Hungary with the 'M.G.N. Dance Theatre Stuttgart' for several years.
After coming to the U.S. she intensified her knowledge in the Cecchetti Method of classical ballet and completed the teacher's coach certification in this method. She worked with the 'Delta Festival Ballet' of New Orleans and the 'State Ballet of Alabama' on their productions of the Nutcracker Ballet and has choreographed for musicals like 'Oklahoma', Bye, Bye Birdie', 'Anything Goes' and 'Bells are Ringing'.
Angelika has been on the faculty at SUNY Fredonia since 1995 and is the past artistic director and proprietor of the 'Dance School Summerton'. Over the past 25+ years she has choreographed numerous times for the Fredonia Dance Ensemble and presented at several conferences of the American College Dance Association. In 2011, she started a minor in Dance Studio Administration encouraging students to engage in the business of dance.
Teaching Interests
Classical Ballet Technique, Dance Education, Dance Studio Management, Dance History
Research Interests
Dance Business, Dance Education & Pedagogy

Awards and Honors
McGrath Award in Legal Studies, Hilbert College (2011).
License/Certification
Protecting Human Research Participants
Teachers Coach Certification
Adult Mental Health First Aid
Professional Membership
National Dance Education Organization
C.O.R.P. de Ballet International
Cecchetti Council of America