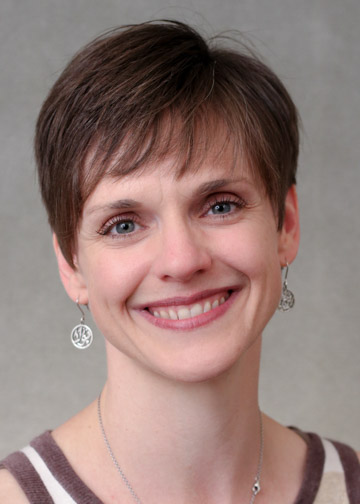 Paula Peters
Assistant Professor
RAC 268
716-673-3793
Paula.Peters@fredonia.edu
M.F.A., University of Washington
Paula J. Peters teaching, choreographic and performance research centers on exploring the many facets of jazz dance aesthetics in American culture. Prior to joining the Fredonia Faculty as an Assistant Professor of Dance in 2016, she taught at University of Washington, Cornish College of the Arts/Preparatory Dance, and Dance Fremont. She has also been a guest teacher at Pacific Lutheran University, West Virginia University Summer Dance, and International Dance Day Festival in Byblos, Lebanon.
Her choreography has been presented by Men In Dance, Cornish Dance Theater, the University of Washington, and the BOOSTmeUp Festival. Her scholarly research includes the implementation of pedagogy methods which serve the 21st century dancer and Jazz Dance as an American Art form. She has presented this research at Dance Education Association of Washington, Society for Dance History Scholars, Popular Culture Association, and National Dance Education Organization conferences.
Prior to entering Academia, she danced professionally with Spectrum Dance Theater in Seattle for fourteen years. With Spectrum, she danced and restaged works by choreographers of national prominence including Ann Reinking, Margo Sappington, Lynne Taylor-Corbett, Frank Chaves, Daniel Buraczeski, Daniel Ezralow, Trey McIntyre, Donald Byrd, Wade Madsen and Dale A. Merrill, touring throughout the US, Europe and Mexico.
Teaching Interests
Jazz dance, contemporary/modern dance, ballet dance, dance history, kinesiology, dance pedagogy
Research Interests
Dance Pedagogy Methods, Jazz Dance History
Current Research
A Pilot Investigation of Empowerment through Movement and Stillness
Presentations
"Teaching interdisciplinary collaborative practice through an example: Educational implications from The Empowerment Through Movement and Stillness Workshop," 51st Annual Conference (2018).