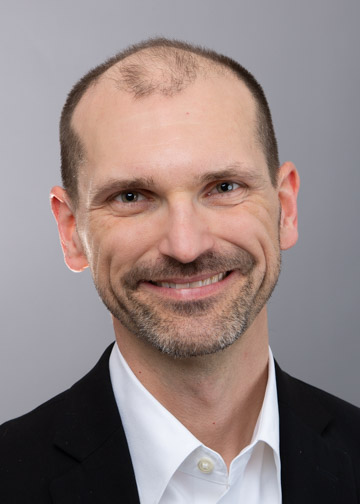 Ph.D., Florida State University
Grammy award winning conductor Dr. Adam Luebke is a versatile conductor who specializes in raising the level of singers of all backgrounds and abilities. Appointed Music Director of Buffalo Philharmonic Chorus in 2015, his work has been described as "splendid," "articulate," "soaring," and "virtuosic." He and the chorus won the 2020 GRAMMY® award for Best Choral Performance for their recording Richard Danielpour: The Passion of Yeshua with the Buffalo Philharmonic Orchestra and conductor JoAnn Falletta.

At Fredonia, he teaches studio voice and conducts the College Choir. He has also taught voice class, conducting, Camerata (treble voices) and the Masterworks Chorus. He has prepared students for performances with the Buffalo Philharmonic Orchestra, Western New York Chamber Orchestra, and the Hillman Opera 60th Anniversary Gala.

Dr. Luebke has prepared choruses for conductors JoAnn Falletta, John Morris Russell, Rossen Milanov, Carl St. Clair, Bradley Thachuk, Tim Moffit, and Stefan Sanders. He has worked with singers Hila Plitmann, Angela Brown, J'Nai Bridges, and Kevin Deas; as well as Broadway veterans Liz Calloway, Rachel Potter, and Justin Guarini. He worked alongside composer Richard Danielpour preparing the East Coast premiere performances and the world premiere recording of his The Passion of Yeshua for Naxos, Fabio Luisi to prepare his St. Bonaventure Mass at the Metropolitan Museum of Art, and the distinguished African-American Spiritual arranger, Stacey Gibbs.

Recent highlights include heralded performances of Mozart's Requiem, Chichester Psalms, Verdi's Requiem, Carmen, Carmina Burana, Brahms' Requiem, Belshazzar's Feast, Alexander Nevsky, Vaughan Williams' Dona Nobis Pacem, Porgy and Bess, and Beethoven's Symphony No. 9. His choruses have appeared on the nationally broadcast radio show Performance Today with Fred Child, and locally on WNED Classical and WNED-TV. He has conducted the Buffalo Philharmonic Orchestra and Amherst Symphony Orchestra; and appeared at David Geffen Hall in Lincoln Center, Kleinhans Music Hall, the Chautauqua Institution, and the National Cathedral.

As a chorister, Dr. Luebke sang with the American Boychoir, St. Olaf Choir, and Westminster Choir. With these choruses, he performed with the New York Philharmonic, Boston Symphony Orchestra, Minnesota Orchestra, New Jersey Symphony, Czech Philharmonic, and Spoleto Festival USA opera chorus under Kurt Masur, Lorin Maazel, Charles Dutoit, Colin Davis, Andre Previn, Neville Marriner, Nicholas McGegan, Marvin Hamlisch, Zdenek Macal, Emmanuel Villaume, and Robert Shaw. He also appeared on stage with Wynton Marsalis, Kathleen Battle, Frederica von Stade, Benjamin Luxon, Sylvia McNair, Paul Groves, Suzanne Mentzer, Christine Goerke, David Daniels, and Chanticleer. He sings on recordings of the American Boychoir, Westminster Choir, and St. Olaf Choir on the Angel, Alliance, and Avie labels; as well as Amy Grants' platinum album Home for Christmas.

Dr. Luebke received his earliest musical training at the American Boychoir School and earned degrees from St. Olaf College, Westminster Choir College, and Florida State University. His teachers include Anton Armstrong, Joseph Flummerfelt, Andre Thomas, Andrew Megill, and James Litton.


Awards and Honors
GRAMMY® - Best Choral Performance, National Academy of Recording Arts and Sciences (2021).
Professional Membership
Recording Academy
American Choral Directors Association
Performances/Exhibits
Bach Magnificat / Cohen Alzheimer's Stories. Buffalo Philharmonic Chorus, , Holy Trinity Lutheran Church (N/A).
N/A. NYSSMA Area-All State HS Mixed Choir - Zone 1, NYSSMA (N/A).
Fauré Requiem and Vivaldi Gloria. Buffalo Philharmonic Chorus, , Chautauqua Institution (N/A).
Fauré Requiem and Vivaldi Gloria. Buffalo Philharmonic Chorus, , ArtPark (N/A).
Fredonia Holiday Concert. Fredonia Choirs, , WNED-TV Broadcast (2021).
A Buffalo Messiah. Buffalo Philharmonic Chorus, , WNED-TV Broadcast (2021).
Presentations
"N/A," NYSSMA (2021).
"N/A," NYSSMA (2020).