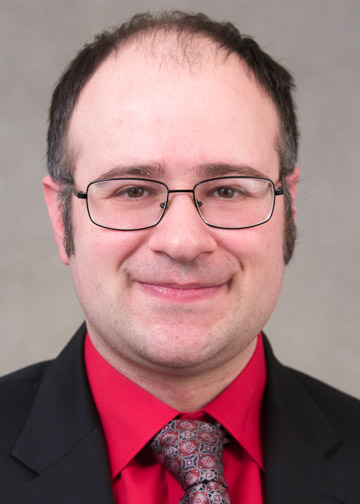 James Welch
Adjunct Lecturer
Area: Piano/Organ, Music Education
Mason Hall 2152
716-673-3223
james.welch@fredonia.edu
Masters of Music, East Carolina University
James Welch is on the faculty for The SUNY at Fredonia School of Music as an instructor of class piano. He also serves on the faculty for the Rocky Ridge Music Center in Estes Park, CO, as a collaborative pianist. In past years he has worked on the faculties for the Interlochen Summer Arts Camp, and The New York State Summer School of the Arts Choral Program. He has performed for Peter Schickele, Renee Fleming, Lee Hoiby, Dawn Upshaw, Jake Heggie, Ian Clarke, Eric Ewazen, and Jason Robert Brown.
Recent performance highlights include his debut at the Kitchener-Waterloo Music Society with the Antero Winds Quintet; his music directing debut with O'Connell & Company in Buffalo, NY; a premiere recording with euphoniumist, Erik Lundquist of a sonata from euphonium and piano by Neil Flory; a debut performance with violinist Kaden Culp in Weill Recital Hall in New York, NY; an album release titled Invisible Cities with soprano saxophonist, Jacob Swanson; the New York State premiere performance of Amanda Harberg's sonata for clarinet and piano with clarinetist, Elizabeth Widzinski; and the Australian premiere of Timothy Brown's Dreams Deferred at the Sydney Conservatorium of Music.
James holds a M.M. in Piano Performance from East Carolina University and a B.M. in Piano Performance and a Performer's Certificate from The SUNY at Fredonia, with additional studies in piano at the Music at Ambialet summer piano festival in Ambialet, France; and in collaborative piano and opera at the Accademia Europea Dell' Opera in Lucca, Italy. He was the second prize recipient of the 2007 Bradshaw and Bouno International Piano Competition.
Teaching Interests
Exercises and techniques that aid in the development of the fundamentals needed for rudimentary keyboard use in all the professional disciplines of music and the arts.
Instrumental Repertoire, Vocal Repertoire, Opera, Musical Theater, Jazz, Rock, Pop music.
Research Interests
New and innovated beginning keyboard techniques. Studies from young adults that teach beginning keyboard technique and incorporate numeric and sequential analyses of exercises and physical movement. (This study is currently under trial/discovery and has yet to be titled)
Theoretical Analyses and Historical Research of music, pertaining to the improved styling of practice and performance.