Hillman Memorial Music Association
An exciting 2022 opera season awaits!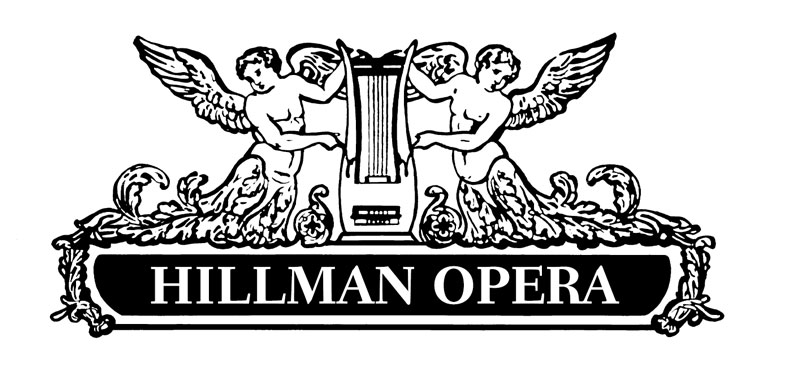 We are thrilled to announce that the 2022 Hillman Opera will be Lee Hoiby's SUMMER AND SMOKE, based on the play by Tennessee Williams. The opera will be presented in English in Robert W. Marvel Theatre on Thursday, November 10, Friday, November 11, and Saturday, November 12 at 7:30 pm, and Sunday November 13 at 2:00 pm.
The students will be led by guest conductor Fredonia alum and Artistic Director of Eugene Opera, Andrew Bisantz (class of '95), stage director Dr. Jessica Hillman-McCord, vocal coach Dr. Anne Kissel, and producer Dr. Robert Strauss.  With over one hundred students working on SUMMER AND SMOKE as cast, orchestra, crew, and production team, we know that all of this is possible in part to your charitable donations to the Hillman Memorial Music Association. Thank you!
Tickets are $25 for the general public ($10 for students) and can be purchased through the Fredonia Campus Ticket Office by calling 716-673-3501 or visiting the Ticket Office online at www.fredonia.edu/tickets.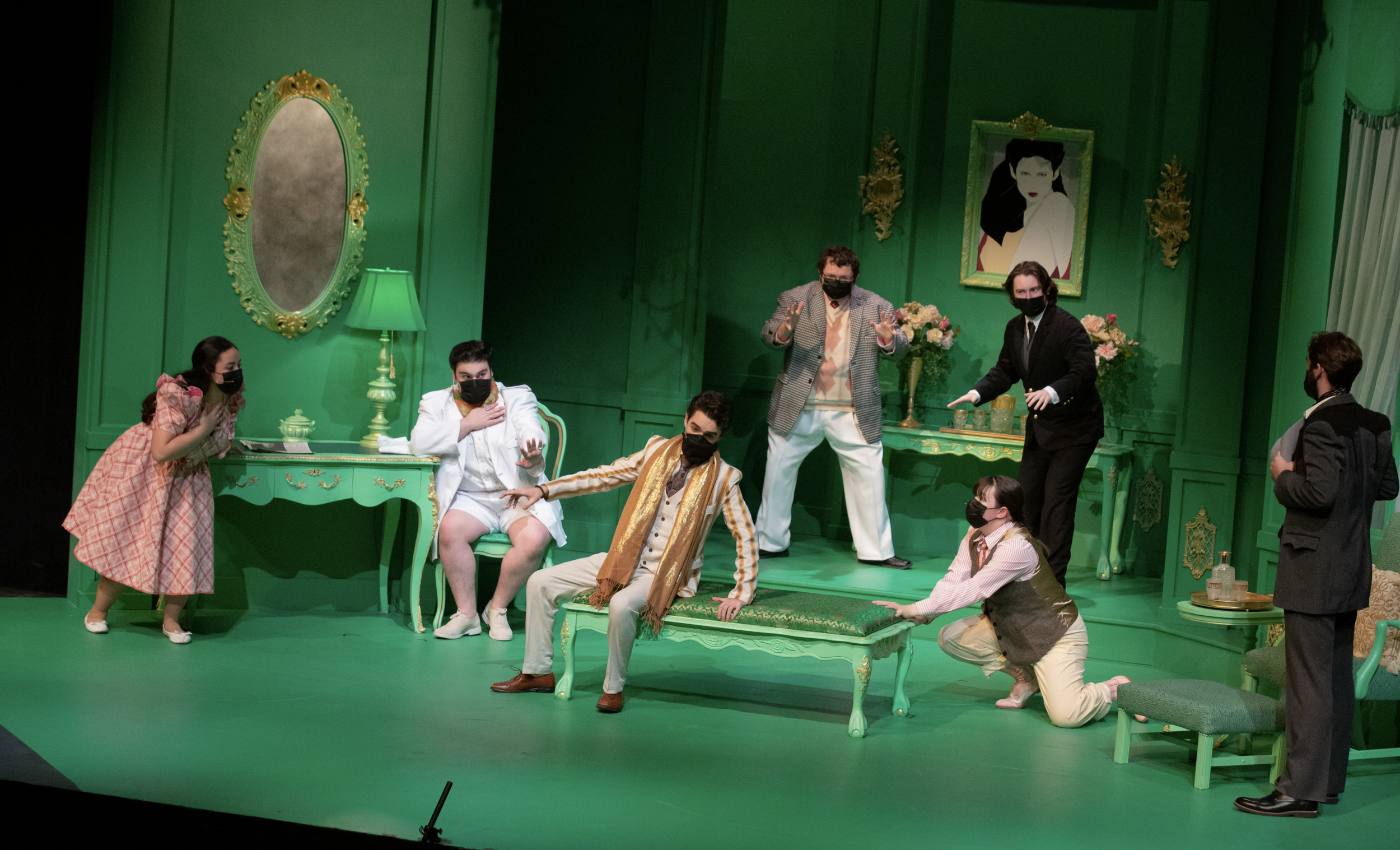 The Hillman Opera presented Il Matrimonio Segreto by Domenico Cimarosa in November 2021.  Amid lingering restrictions and adhering to strict safety protocols, the cast and crew of Il Matrimonio Segreto delivered a wonderful performance.
Il Matrimonio Segreto  was produced by Dr. Robert Strauss, returning to produce his fourth Hillman Opera.  Department of Theater and Dance faculty member Daniel Lendzian was stage director while the School of Music's Dr. David Rudge served as music director for his final Hillman Opera prior to retirement. Rounding out the production team were set designer Hyla Stellhorn and costume designer Jessica Lustig, both of whose designs for 2019's Cendrillon helped us to win a 1st place award in the National Opera Association's annual College Production Competition.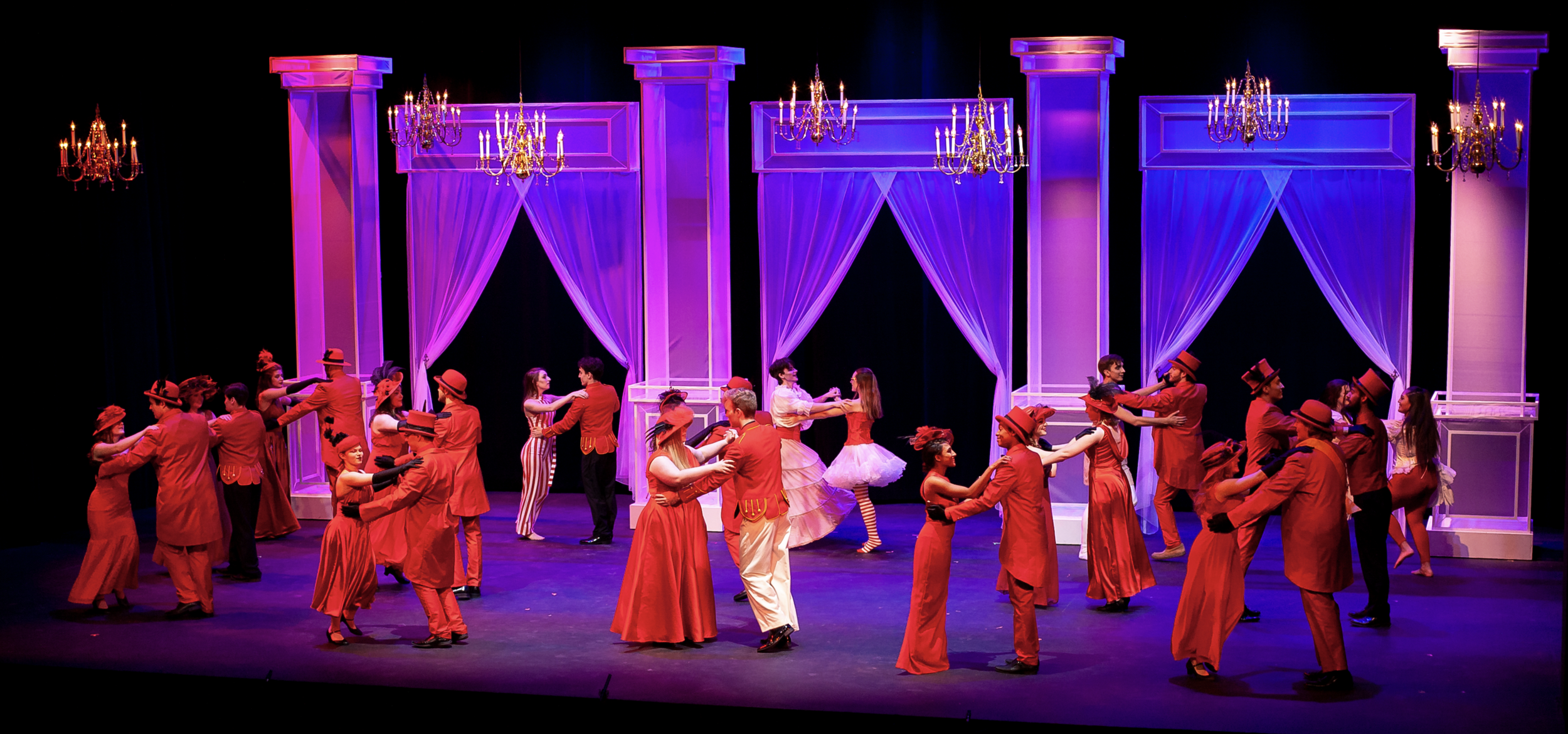 The Hillman Memorial Music Association Support
The Hillman Memorial Music Association continues to play a long standing and significant role in student academic enrichment by offering professional development through high-caliber opera productions.  School of Music and Department of Theatre and Dance students alike get first-hand experience ranging from singing roles, building sets, playing in the orchestra, and all aspects of production.
The Hillman Memorial Music Association has provided funds for opera production, sets, costumes, as well as numerous music student scholarships. The organization and board members have been supporters of the School of Music and opera for many decades.
The Hillman Memorial Music Association also provides Fredonia State Music Students with annual scholarships.  Since 2000, the Hillman Memorial Music Association Endowment has generated over $285,000 in scholarship awards to almost 650 Fredonia School of Music students. In the 2020/2021 academic year alone, over $12,000 was awarded to support students majoring in various School of Music programs.  
The Association depends upon donations from patrons like you. With declining support from the State of New York and increased production costs, we are so grateful that we continue to receive donations to supplement the growing gap, as well as to continue to build our scholarship funds to keep them at a meaningful level.  How can you help to secure music scholarships and the future of opera at SUNY Fredonia? We ask that you consider patron support of the opera production, make a generous gift to the Hillman Opera Fund or endowment fund, include the Hillman Opera in your estate plan, or choose to make a combination of gifts.  Please give generously.  All you need to do is to give online at www.fredonia.edu/give/hillman-opera.  Bequests are handled privately through consultation with the Fredonia College Foundation Liaison, at 716-673-3321.  Please consider making a donation to The Hillman Memorial Music Association today.
Jessie Hillman Award for Excellence
In November 2010, The Hillman Memorial Music Association honored Helen Tinch Williams, '60, with the Jessie Hillman Award for Excellence at the opening performance of Les contes d'Hoffmann (The Tales of Hoffmann). Helen, who retired from a career as a music teacher, has been an inspiration to many through her long-standing passion for education and music making. She was accompanied by her daughter Vanessa and son Christopher, (both of whom are enjoying remarkable careers of their own) and niece Iris for the momentous occasion. Read more>>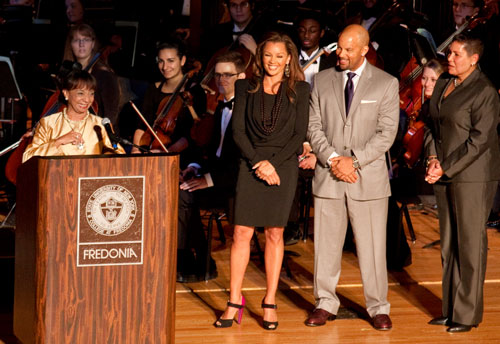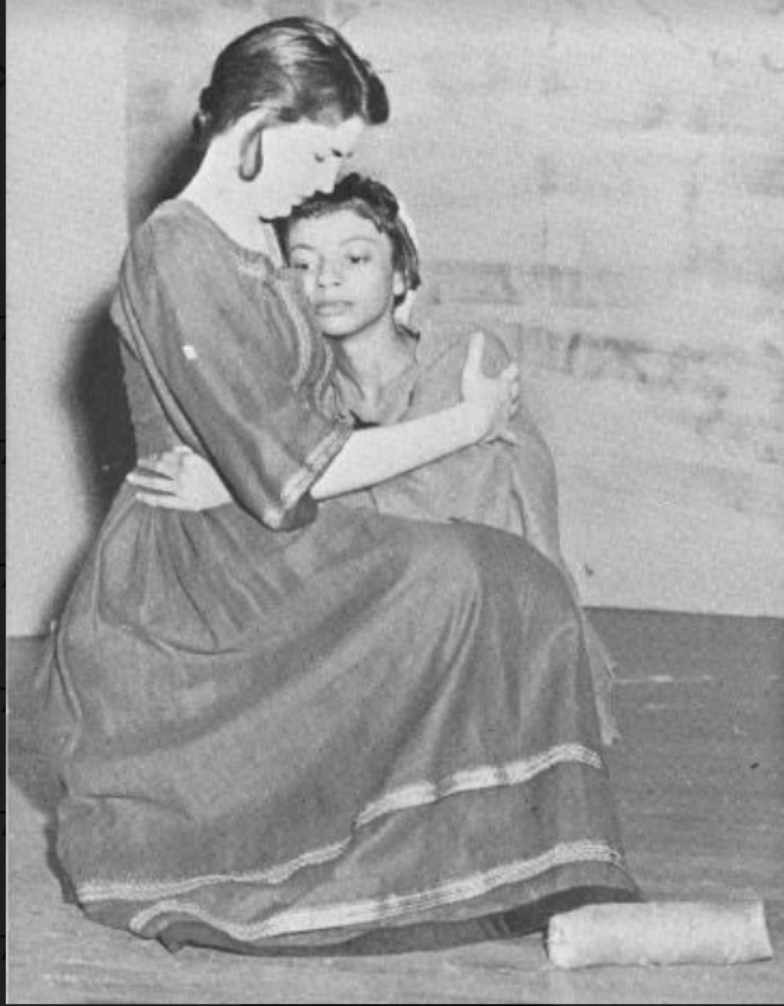 "Precious moment and cherished memories of my role cast as Amahl in Amahl and The Night Visitors."
--Helen Tinch Williams