Honors Solo Vocal Camp Registration Info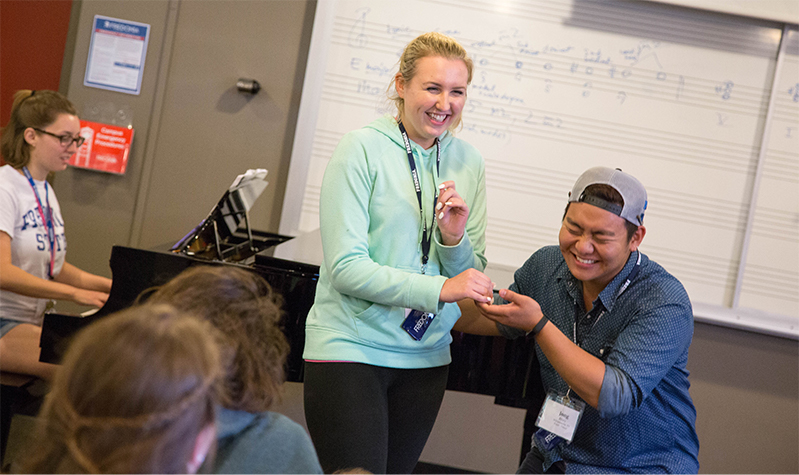 Set on the beautiful campus of The State University of New York at Fredonia and housed in the college's School of Music, the Fredonia Summer Music Festival offers a friendly and relaxed setting for the musical growth of students currently enrolled in grades 9 through 12. All students are accepted on a first-come, first-served basis. To guarantee your spot, be sure to mail the registration materials and deposit as soon as possible. Some students may have to be wait-listed and this will be done on a first-come, first-served basis. Those placed on a waiting list will be notified in writing. All others should consider themselves accepted to the camp, and know that we will be planning on your attendance.
Please submit a recording of yourself singing one complete song of your choice, preferably from the classical vocal repertoire. Upload your video recording to YouTube (it can be privately shared) and email a link to Dr. Robert Strauss.
Registration materials and payment in full are required by May 19. Click on the buttons below to register for the camp or make a shuttle reservation. Registration Confirmation and Camp Information letters will be sent in the mail beginning March 1.
Registration for summer 2017 will open in November
Please email Marc Levy or call if you cannot find the information you need on this website. We are looking forward to seeing you on the Fredonia campus!