Miscellaneous Information
Calendar
College calendars can be found online. Reminders of important dates are included in the ACCENT, EDP's newsletter, and through e-mail communications from the EDP office.
Catalog
You should review the online college catalog for information on academic programs and policies, student rights, grading, c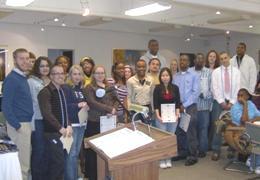 ourse content, student services, faculty, and graduation requirements. College Catalog
Debit Account
All students should apply for a Debit account of $400 or more to be used for books. The amount you designate for the debit account should be based on your expected cost of books for the semester. Keep this amount low. Unused amounts will be rolled over to spring and are not refunded until after the end of the academic year. Please make financial adjustments accordingly. You do not need EDP's approval to add funds to your debit card; HOWEVER, you can only increase the amount if you have enough financial aid to cover the increase. You should consult with your EDP counselor prior to adding funds to your debit card because this may affect your stipend. You can only increase the debit in increments of $100. If you have more than $10 left at the end of the spring semester, you will be sent a check for the remainin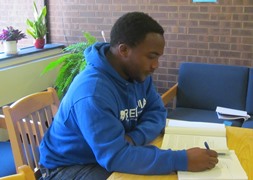 g amount. If you reduced your bookstore charge, don't go over it. If you need an advance from your loan refunds, go to Faculty Student Association (FSA), 1st floor Gregory Hall, to complete an application. Funds will be available in 24 hours and include an interest charge. You can still reduce your meal plan during the first week of classes. MAKE ANY CHANGES ASAP.
Dismissal
Academic Dismissal from the college (required withdrawal) occurs if, after one semester on college probation, the academic record fails to meet established standards. However, you may be dismissed without a semester of probation when the academic record becomes irreparable. Students who are academically dismissed from the college may submit a written appeal to the appropriate Dean explaining the facts which prevented progress and outline a course of action to be followed if reinstatement is granted. Copies of all appeals must be forwarded by the student to the Educational Development Program. Appeals are reviewed by the college's Academic Standings Committee which consists of deans, vice presidents, and department chairs. Academic Affairs coordinates this process. Back to Top
Exit Interview
You must meet with the EDP director or your EDP counselor prior to withdrawing from the college and complete an Exit Interview. This is done whether you are planning on transferring or upon graduation.
Readmission
It is recommended that if you are academically dismissed from the college, you enroll in a community college to obtain additional course work prior to your readmission back into Fredonia. In the event that you withdraw voluntarily from the college but plan to return, you do not have to apply for readmission if an application for a leave of absence has been approved.
Readmission Petition
Students with a cumulative quality point average of less than 2.00 who have been readmitted to the college may be reinstated with their original cumulative academic record or with a readmission petition. Under the readmission petition, a new quality point average is established from the time of readmission to graduation. The total academic record achieved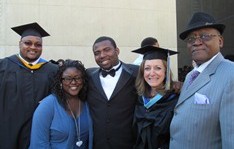 from the time of initial enrollment at Fredonia will be entered on the transcript, but no credit will be awarded for "D" grades earned prior to readmission. The cumulative quality point average will reflect only the average since readmission, and a minimum of 60 additional credit hours of graded work must be attained prior to graduation and after readmission. The Readmission Committee will review each application to determine readmission status. For more details, check out Student Affairs.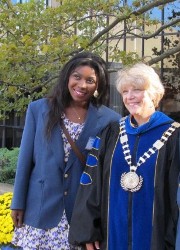 Student Emails
The EDP staff sends out emails with pertinent information and deadline dates.
STUDENT EMAILS
Study Hall Monitor Application
Summer School and J-Term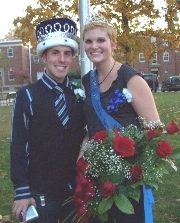 Students wishing to take J-Term (two weeks in January) and/or summer courses must complete the proper registration. Students should have their FAFSA form and other financial aid completed and then apply for financial aid. Registration for courses at other colleges must be approved by the student's departmental chair. Prior approval forms for transfer credit are available in the Registrar Office. More information can be found at Life Long Learning about J-Term and summer sessions.
Here's a list of the services EDP has to offer. Click on the link for details.