6 Steps to Landing a Job (Right) After Graduation
Finding a job after graduation used to be fairly straightforward. Assuming you did all the things you were supposed to do in graduate school, you could usually end up with a decent starter job in your field.
But a number of factors have combined to make landing a job more time-consuming and challenging. Population demographics have shifted, tightening the market for new teachers. Professional employment is more competitive, and the number of public employee opportunities has fallen. A job search that used to take 3-6 months can now take double that amount of time.1
There are things you can do to mitigate or overcome these factors. Follow these six steps to increase your chances of landing a job on your timeline.
STEP 1: Build your e-portfolio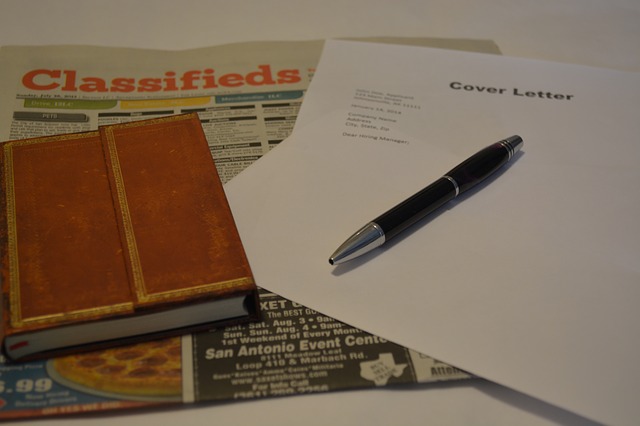 You may be surprised to learn that your résumé is only part of your e-portfolio, and arguably not the most important part. An e-portfolio helps to highlight your most important professional skills and may provide links to previous work you've done in graduate school or in the field.
For instance, this is my e-portfolio. Notice that the landing page contains a succinct bulleted list of skills and goals. My résumé, while an integral document in my e-portfolio, only tells part of the story and appears lower in my navigational links.
There are numerous tools you can use to build your professional e-portfolio. Two of the better known tools are Google Sites and Wordpress.
An easy to use tool, Google Sites will allow you to build a basic e-portfolio in less than an hour. Creation of a Google account automatically gets you a gmail address, which is handy if you want to keep all your job search email separate from your everyday inbox.
If you're looking for a more customizable tool, Wordpress can make your e-portfolio look and function at a very advanced level. You should be wary of spending too much time trying to perfect the look of your site; while your template should be attractive and easy to navigate, it's important to get the most important elements of your portfolio up before you spend too much time tinkering.
STEP 2: Join professional networks
With 250 million members, LinkedIn purports to be the best known online professional network in the world.2 Building a profile gives you access to many opportunities to more effectively search for a job. Membership in alumni and professional groups open further opportunities like professional networking, building your knowledge base, and targeted job searching in your profession.
There may be other professional networks specific to your field. Consider using your other online networks to bolster your reputation, but only if you maintain a 100% professional presence on the site.
STEP 3: Get noticed
SEO (search engine optimization) is "the process of affecting the visibility of a website or a web page in a search engine's...un-paid ("organic") search results. In general, the earlier...and more frequently a site appears in the search results list, the more visitors it will receive from the search engine's users."3 This article delves into the sometimes confusing uses of SEO for job seekers. These are valuable tips for the more advanced online job seeker, but tips #4 and 5 give a simple overview of the usage of keywords and meta tags in job searching.4 Whatever platform you're using for your online portfolio, do a little digging to find out where you can enter meta tags to increase the chances of your profile being found.
STEP 4: Set up job alerts
There are so many job search sites that it can be hard to know which ones are effective. The most powerful tools will allow you to customize your searches. An example is Indeed.com. You can set up alerts based on multiple searches customized by salary, region, industry, and more. You can also set up alerts on specific companies, which will come in handy if you've decided where you want to live after graduation.
LinkedIn can also serve as a robust job search tool. You can set up alerts for jobs related to your profession and those posted in your groups. Employment websites specific to your field are always worth using, provided they are current and reliable.
STEP 5: Track your offers
Some of the tools detailed in this post include mobile applications you can download for iOS, Android, or Kindle operating systems. However, none have very robust job application tracking features. You can save jobs and get alerts, but that's about it. ApplyMate, a free online web app, allows you to track your applications, sync with your calendar, and get email reminders and deadline alerts. ApplyMate also offers a Chrome plugin to further simplify tracking.
STEP 6: Participate online
If you've followed the first five steps, you're well positioned for a successful job search. But it's not enough to set up profiles and job alerts, you must also network. Networking can sound like one of those words that make you roll your eyes, but all it really means is talking with people about your professional life - your interests, your aspirations. You'll be surprised at the connections you make and the benefit these connections bring!
---
Wendy S. Dunst is the Graduate Student Recruitment and Admissions Specialist at Fredonia.
Footnotes