Leadership Change Projects
HIGHLIGHTED LEADERSHIP CHANGE PROJECTS THROUGH THE YEARS!
Fall 2016 Leadership Projects
Boys and Girls Club, Dunkirk New York
This team worked with the Executive Director of the United Way, Ms. Deborah Tederous, to plan literacy and educational workshops for the Boys and Girls club in Dunkirk, NY. These workshops were hands-on and students participated in activities such as forecasting the weather and building aluminum foil boats to hold coins, and then tested their experiment in water. The Teacher Education club has formally agreed to take over these workshops as part of the sustainability plan. Each child was presented with a personalized book and had the opportunity to connect with Fredonia College students. Click on the article (link) featured in the Dunkirk Observer.
Child Advocacy Program, Jamestown New York
Team CAP worked to plan, implement and evaluate a walk around Cassadaga Lake, which served as a fundraiser for this important organization. The Step Up for Kids walk, due to the involvement of the leadership program, now has intern handbooks that were created by this team. The handbooks will give future student interns concrete plans on how to coordinate this event. In addition, the Social Work club has agreed to continue the Stewards of Children training program on campus! Thanks goes to the Health Profession's club who has agreed to participate and fundraise for future walks, pledging to get the Fredonia community involved. This project was successfully supervised by Karen Yeversky who works as the Family Advocate and Stewards of Children Training Coordinator at CAP.
Chautauqua County Rural Ministry, Dunkirk NY
Leadership students worked to promote a healthy diet that's low in saturated fat and sodium. Team CCRM worked with Fredonia's Chef Dean Messina to provide two cooking demonstrations at Rural Ministry. Chef Dean was gracious with his time and had community members really engaged in the cooking process! An annual "health and wellness" themed event planned for Earth Day is being taken over by Enactus as part of the sustainability plan. We appreciate Dr. Susan McNamara's leadership of Enactus. Thanks to Sherry Lantz, Nutrition Director at Rural Ministry, for her dedication to improving our community.
Fall 2015, Leadership Projects, LEAD 201
Literacy Volunteers of Chautauqua County
Students created an internship program that will allow Fredonia students from different majors to intern for credit through Literacy Volunteers for years to come. Students met with various department chairs and the internship coordinator at Fredonia to establish the internship. The highlight of the project was the recruitment event held on campus. The LVCC director, Julie LaGrow, had clients speak to students about how learning the English language was truly life changing. The students were amazed by the positive impact a tutor can make in someone's life – especially since clients spoke about how rewarding it was to converse with their child's teacher and to be able to read their child's report cards.
Chautauqua Substance and Alcohol Abuse Council
Working in collaboration with CASAC's director, Melanie Witkowski, this team planned, implemented and evaluated a hands-on alcohol and drug prevention workshop at Brocton Middle School. The Fredonia leadership students learned how to deliver an effective presentation that allowed the middle school students to reflect on and retain information. Most importantly, Brocton students connected with college students whom underscored the importance of living a healthy and productive life. The new partnership with CASAC will continue for years to come, as Fredonia's Social Work Club and STEPS (Students Teaching Equals Positive Sexuality) are working with CASAC to continue high impact programming at local schools and non-profit youth organizations.
FredVenture
This project involved significant collaboration with a number of different constituents. Working with Andrew Nixon, Director of the Chautauqua Visitor's Bureau and Jay Warren and Jamie Thompson – both of whom have leadership responsibilities for the Northern Chautauqua Local Economic Development Committee, students created a unique Facebook page. The FredVenture Facebook page features pictures and stories of local business owners and establishments. This colloquial format allowed for students to hear the stories and tour facilities. Check out this Facebook page on the Campus Life homepage link.
Fredonia Spirit
Partnering with the Campus Life Office and Student organizations, this team planned a Fredonia spirit event during our annual Family Weekend. This leadership team had acapella and dance groups perform along with over 15 stations of fall fun for students and their families. Apple bobbing, fall crafts, and fun pictures for this Halloween theme proved to be enjoyable for all that attended. The fraternity, Delta Chi, will be taking over this event next year due to a sustainability plan being established.
Fall 2014 Leadership Projects, LEAD 201
COMPEER
The students created a mutually beneficial long-term relationship with this non-profit organization. Under the guidance of Compeer's Director, Jan Ball, the students planned, implemented and evaluated Saturday workshops for children ages 4 to 14. The workshops focused on teamwork, leadership and character development. Due to a succession plan being developed, Fredonia's Social Work Club now coordinates and presents the workshops. The spirit and dedication of this group should benefit Compeer for years to come!
School 3, Dunkirk NY
Due to this groups organization and commitment, they were able to plan a major carnival in the school gym featuring over 12 activity stations. The gym was transformed into games of chance, trivia and hands-on activities that were dedicated to the principles of teamwork and leadership. Students in older grades served as the "leaders/mentors" for those in younger grades. In addition, over $500 was raised for the local Boys and Girls club. The principal, Mr. Dan Genovese, was extremely pleased with this classes effort, attention to detail and final outcome.
Fall 2012 Leadership Projects, LEAD201
Love shouldn't Hurt: Steps to End Domestic Violence
On a sunny Saturday afternoon, November 3, 2012, this class implemented an anti-domestic violence walk/speaker series. The event was held from 1 pm to 4 pm and began in the Williams Center. Over 160 students and community members participated. The event opened up with campus a capella groups – Some Like it Hot and Premium blend as participants registered. Next, a Fredonia student who had been a victim of domestic violence eloquently spoke about the resources and support network needed to overcome domestic violence. The audience members were truly taken aback about her resolve, grit and tact. She was truly inspirational! Following that speech, Ms. Stacy Tanner, Director of the Salvation Army's Anew Center in Jamestown NY, highlighted the services available to assist domestic violence victims in Chautauqua county. Assessment indicated Ms. Tanner was very effective in increasing the audience's awareness of where to seek help if needed. Following her remarks, the entire audience participated in a two-mile walk, where a sea of purple shirts reinforced the need to be vigilant about this effort to end domestic violence! The class raised $892.00 that was donated to the Anew Center through donations and ticket sales from basket raffles.
Fredonia Gives Thanks – Historic Tours of President Horvath's Home
Following the inauguration of President Virginia Horvath in October, leadership students decided to continue the campus and community synergy by hosting tours of President Horvath's historic home. On Saturday, November 10, members of the community and campus were invited to tour the historic home. In the spirit of giving, all attendees were encouraged to bring non-perishable food times upon admittance for donations to the Dunkirk Friendly soup kitchen. The event lasted from 1 pm to 4 pm and during that time over 200 visitors toured the home. This event allowed President Horvath the opportunity to meet some of her new neighbors. Student Ambassadors volunteered during the event highlighting artifacts in the various rooms. Performances by Fredonia's a capella groups added to the events success. This self –guided tour was truly well received by the community and showcased one of Fredonia's jewels – the historic presidential home!
Fall 2010 Leadership Projects, LEAD201
One Text; One Life - The Dangers of Texting and Driving
Students from the Advanced Leadership Development class planned and implemented two leadership projects during the fall 2010 semester. The projects are part of the curriculum for the Advanced Leadership Class (Course Catalog # SPST201). Students are required to present and gain project approval from a panel of professional judges.
A campaign entitled, One Text; One Life, brought national speaker Amanda Umsheid to campus on December 1, at 8 pm. She appeared in the in the Multipurpose Room and shared the dangers of texting and driving, as well as how it has changed her life. Amanda's 19-year-old sister was killed May 16, 2009, in a car accident. She was texting Amanda when her truck entered the median, flipped and ejected her from the vehicle. Since the accident, Amanda has felt compelled to share her story of the dangers of texting and driving with young adults through public education.
Puck Cancer - A fundraiser for Camp Good Days
The second class created a project called: Puck Cancer. This event was a fundraiser for Camp Good days. It was held on November 17, and featured a live broadcast of the Buffalo Sabres game. The event featured a white elephant raffle, face painting, a 50/50 raffle, wristband sales, a speaker whose daughter went to Camp Good days as well as food and refreshments. A Performance from Fredonia's all female A capella group, Some Like It Hot, provided entertainment and also sang the national anthem before the start of the hockey game. Students donated all of the proceeds from the event to Camp Good Days.
Fall 2009 Leadership Projects, LEAD201
Build-A-Book: A Creative Collection for Children
Students created two unique children's books that featured art work submitted by Fredonia students. One book was for younger students featuring depictions of animals and nature, while the second book was dedicated to the slightly older crowd. Since students from the class wanted it to be "one of a kind", all artwork was original and safeguarded by lamination. Their book was presented to children and Ms. Betty Beyer, Manager of Family Support Systems, at Buffalo Women's and Children's Hospital on December 6, 2009. The classes' innovative spirit shined through as they presented the book at their final presentation to Fredonia faculty, staff and administration. The colorful slides featured below highlight the creative artwork produced and compiled by Fredonia students.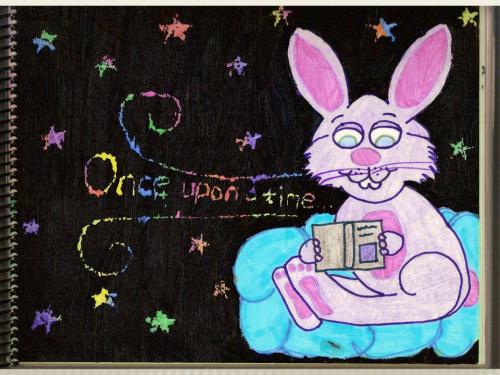 Camp-In For Hope Antz
This leadership class planned a night of activities in Dod's Hall on November 6, 2009 to raise money to start a scholarship endowment in the name of Hope Antz. Hope was a Fredonia student who passed away during the fall 2009 semester. Although the event had some somber moments such as Mr. Antz's speech to Hope's friends, it was evident by the turnout and donations that Hope was truly loved by the Fredonia campus community. The evening featured bands Much More Chill, Jud Q in the Black Hole and Déjà vu. Activities such as Henna, face painting, poker, can-jam, board games, pong and a Chinese Auction proved to keep students on campus during a Friday evening. A total of $1700 for the scholarship was raised during the event and donations have well exceeded $2,000, as the scholarship is on the road to endowment.