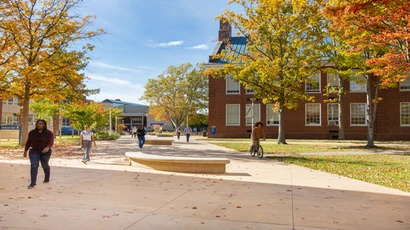 The Community of Inquiry Model
This pathway explores concepts of cognitive, social, and teaching presence. 
The Community of Inquiry Model
The Community of Inquiry Model as a reference and set of organizing principles for online course design that is learner-centered, active, and engaged. Cognitive Presence considers sustained communication and the meaning-making that results from well-designed class discussion, assignments, activities, and course content.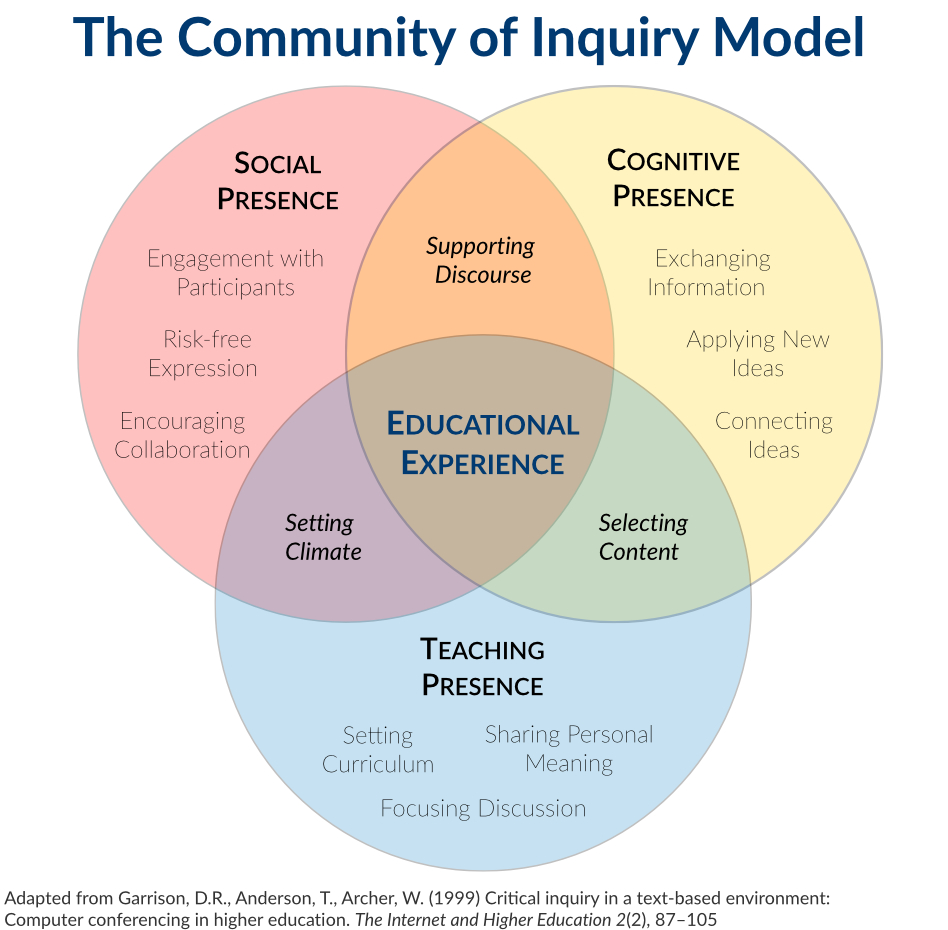 Want to explore this topic further? 
Self-paced Modules:
Course modules have been set up FREDLearn with self-paced activities where we will look at the various tools available to you in FREDLearn and some ways that you may want to use them in your own courses. To dive deeper into the 7 principles, visit the Remote Learning Roadmap Landing Page in FREDLearn.
Accessing the Remote Learning Roadmap Modules in FREDLearn
The Fredonia eServices login screen will appear.
Login using your eServices username and password.
Press the orange "Enroll Me" button.
The course will be added to your Course block on the Dashboard page in the Groups category.