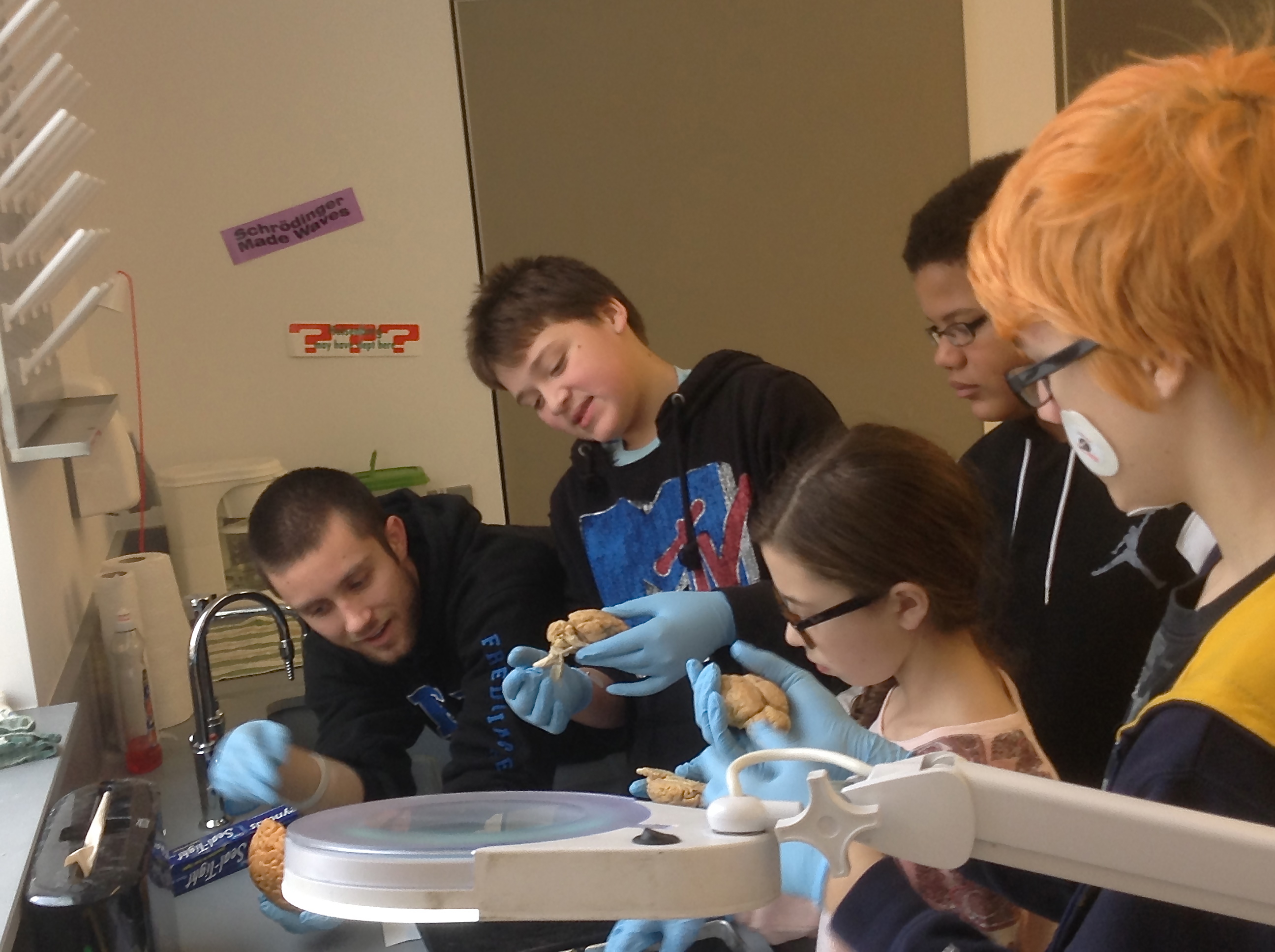 Fredonia education students can be certified in science education at the childhood or adolescence levels through a variety of pathways.
Childhood Education or Early Childhood Education/Science Concentration - Many Childhood/Early Childhood education majors chose a natural science for their area of concentration. These students take a rigorous curriculum of science courses, the Science for Elementary Educators suite, two semester of the Science Teaching Internship in addition to their pedagogical courses.
Adolescence Education in Science – At the undergraduate level, candidates earn essentially a dual degree in education and Biology, Chemistry, Earth Science or Physics.
Master of Arts in Teaching Adolescence Science Education (MAT/Science) – this program allows students with a B.S. degree in science to complete all of the requirements for certification in a 15-month graduate program.
Master of Science in Education: Natural Science 7-12 – this degree program prepares candidates with initial certification for professional certification.
Masters of Science in Science Learning - This MS program is intended for who are interested in education but who do not seek New York State certification. Candidates for this program include professionals interested in teaching at informal settings, international students who intend to teach outside of the United States and other professionals interested in gaining the skills associated with teaching and learning