London Theatre Appreciation - J-Term
Due to COVID-19 restrictions, the London Theatre program is suspended. Please consider your application for J-Term 2022.
London Theatre Appreciation
Course Number:  INED 299 - London Theatre Appreciation
Course Description: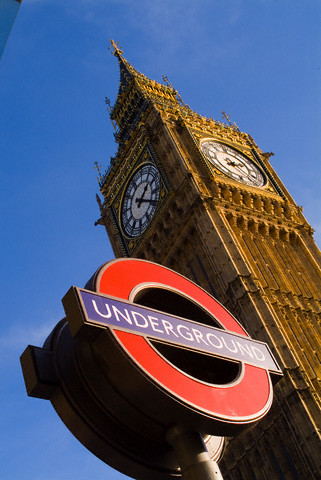 This ten day course in London, England will introduce students to historic traditions and contemporary trends inherent in British theatre and art. Through a series of visits to London's West End theatres, museums, art galleries,  and other cultural institutions, students will gain a deeper insight into the distinctive nature of British Art and Culture, see five major West End plays, go behind the scenes at the National Theatre, and take a guided tour of Shakespeare's Globe Theatre. Also included is a full-day trip by private coach to visit the World Heritage Sites of Stonehenge and Bath.  Students will experience Stonehenge in a unique way with a sunrise tour walking among the stones.  Bath is a beautiful and unforgettable place to visit, with its hot springs, Roman Baths, splendid Abbey, and Georgian stone crescents.  The day trip also includes a stop in Lacock where students will have photo ops on locations featured in the Harry Potter films.  Students will also have time to explore the wonders of London, visit Westminster Abby, Greenwich, the British Museum, and do a brass rubbing at the Cafe in the Crypt, or attend a candlelight concert in St. Martin's in the Field church. Housing includes kitchenettes to help participants keep costs to a minimum
Instructor: Ted Sharon is a professional actor and director, and the Head of Performance in the Department of Theatre and Dance Fredonia.
Program Type: Faculty-Led
Credits: 3 Undergraduate
Course Dates:  December 26, 2019 - January 6, 2020
Language of Instruction: English
Housing:  Apartments
Eligible Participants: Students in good academic standing and community members 
Application Deadline: May prior to the program running
$150 Deposit Due: June prior to the program running
Course Fee Payment Deadline: November prior to the program running
Cost:  2020 Student Budget 
(New budgets are generally available in the summer prior to the program running.)
Apply Now: The Office of International Education is moving to an online application system. If you are interested in applying for this program for J-Term 2022, please contact international.education@fredonia.edu so that we can send you updates as to when the application will become available.