International Student Teaching Practicum: England
Due to COVID-19 restrictions, this program is suspended. Please consider your application for Summer 2022.
England: International Teaching Practicum
Course: EDU 548: International Student Teaching Practicum in England
Course Description: Fredonia offers an international teaching practicum in cooperation with the University of Plymouth. This long-standing program offers an exciting opportunity for students to live in Plymouth, England for three weeks. Students participate in a three-week teaching exchange in an English elementary school to gain a greater awareness of the British education system. The host classroom teacher determines actual teaching responsibilities; participants are encouraged to become fully immersed in daily instructional activities. School placements are made based upon age preferences and availability of supervising teachers. Students are expected to be prepared to teach about American culture as well as to attend seminars, participate in planned cultural and social events, and to complete reading assignments about education in the United Kingdom. The experience begins with a visit to London. An opportunity for a week of free travel is optional. Upon return to the United States, students will submit a scholarly project reflecting their professional growth from the experience.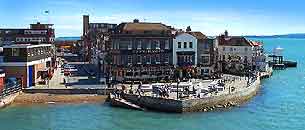 Instructors:
Travel Dates: Summer 2022
Housing: Shared apartments
Eligible Participants: The program is open to all candidates who have or are eligible for initial NYS certification at the time of departure. School placements in the U.K. are equivalent to U.S. grades Pre-K to 6. We do, however, accept applications from Adolescence Education majors. Applicants are considered based on their qualifications as well as the submission date of a completed information packet.
Cost: 2020 Student Budget
Application Deadline: TBD
Non Refundable Deposit: TBD
Full Course Fee: TBD
Applications: Submit an application and a copy of your transcripts to the Office of International Education, E230 Thompson Hall.