Student Teaching in Mexico
Student Teaching in Mexico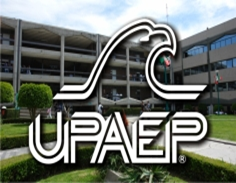 Fredonia's student teaching program at the Universidad Popular Autónoma del Estado de Puebla (UPAEP) includes:
20 day Student Teaching placement in the city of Puebla (this student teaching program meets the certification requirements mandated by the New York State Education Department as well as by the State University of New York).
Weekly supervision by a university professor
1 day of orientation (including getting familiar with university setting, community, and school placement)
Transportation to and from the Mexico City airport
3 -5 local excursions with UPAEP staff
Homestay and meals 
Summer Student Teaching Program Dates: 
Accommodation: Students stay with a Mexican family; this is a unique opportunity to learn more Spanish and also learn more about Mexican culture first hand. In general, two meals a day and three meals on the weekend will be provided and internet access in guaranteed.
Cost: 2020 Student Cost
UPAEP Website: http://www.upaep.mx/index.php
Application Deadline:
Summer Program: February 1
Program Dates: 
Summer Program: approx. May 10 - June 10
Application: Submit an application and official transcripts to the Office of International Education.
For More Information Contact:
Dr. Kate Mahoney
Kate.mahoney@fredonia.edu
E254 Thompson Hall
716-673-4653