The Umbra Institute - Summer Programs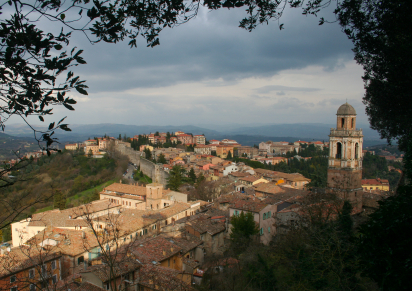 The Umbra Institute is located in Perugia, often referred to as the big university town in a small Italian city. The Institute offers two innovative academic programs that give students different curricular options during the summer. The General Studies Program is based on a traditional liberal arts curriculum and allows students to take a wide variety of courses taught in English, as well as an optional Italian language course. Study fields include art history, history, sociology, business, film studies, food studies, political sciences, and studio art.
Students can also choose the Intensive Italian Through Culture Program, where classroom work is coupled with a rich variety of co-curricular cultural activities. Cinema nights, language-exchange sessions, dinners, museum visits, and local tours will complement the in-class learning. With this program, which is conducted entirely in Italian, you'll learn and practice as much Italian as possible during the summer. Thanks to the small dimension of the city, the daily interaction with Italian students and to the effective learning of the Italian language, Umbra helps students get to know the real Italy--and Italians.
SUNY students have a fantastic opportunity to study Wine Journalism at the Umbra Institute as part of a collaboration between Fredonia's Office of International Education and SUNY Cortland's International Programs Office. Taught by SUNY Cortland professor Dr. John Hartsock, students will study the history of wine through stories, become accustomed to wine through tastings, and study wine journalism and marketing. Students can take Wine Culture: Italy and Beyond through the General Studies or Food Studies programs at Umbra, and information on the course can be found here.
Program Type: Study Abroad
Language of Instruction: English; Italian
Housing: Apartments in the city of Perugia
Eligible Participants: Students must have completed at least one full year at their home campus and have a minimum 2.75 GPA.
Application Deadline: April prior to the program running
Program Dates: Umbra Institute Academic Calendar
Cost:
Courses: Umbra Institute Courses
Quicklinks:
The Umbra Institute—Overview Video
Website: Umbra Institute
Application: an application, one faculty reference (included in application) and a copy of your transcripts to the Office of International Education.