CDO Testimonials
Congratulations, James Mead; he accepted a full-time position six-months before graduation!  James will begin his career as a Technical Analyst with Citrix in Fort Lauderdale, Florida!

James Mead
Communications: Video Production and Computer Information Systems​​​
As a job candidate, flexibility and the openness to new and different opportunities is key, and throughout his college career James has become the master of "the pivot."  James began his career as a video production major, later focusing his technical expertise in information technology to prepare for leadership, and internship opportunities that better aligned to his dream career.  Additionally, he adapted quickly to the COVID pandemic; transitioning an in-person internship with Citrix, to a remote opportunity this past summer. From there he maintained virtual communications with his colleagues and supervisors, and kept his LinkedIn profile active and up to date.  James' ability to network from a distance was clearly successful, and his can-do attitude and diligent work ethic allowed him to stand out amongst his peers to accept this full-time opportunity after his internship, and six-months prior to graduation.
When asked what advice James would give to Fredonia students and alumni planning their careers, he said leaving "room to pivot," is the most important thing to remember. We couldn't agree more – the CDO encourages everyone to take the time to better understand their skill sets, whether that's about yourself, or your career field. James also recommends pursuing every opportunity. He explains, "It doesn't matter whether you think you'll get the job or even whether you think it's practical – the worst that happens is that you gain experience from trying." James' last piece of advice is that "it's never too late, and it's never too early to get help from the Career Development Office. James has been using the services offered by the Career Development Office since his first year at SUNY Fredonia, getting help on everything from his LinkedIn profile to practicing for the big interview (pun intended, practice with our FREE platform – BigInterview)!
James would also like to thank Dr. Natalie Gerber for her advice, tips, feedback, and for teaching the Writing for the Professions course.
---
I begin my new career the week after finals, on December 14th where I'll be selling payroll-related services and items to small and medium sized businesses. I thank the CDO office for helping me achieve my goal of a post-graduation career!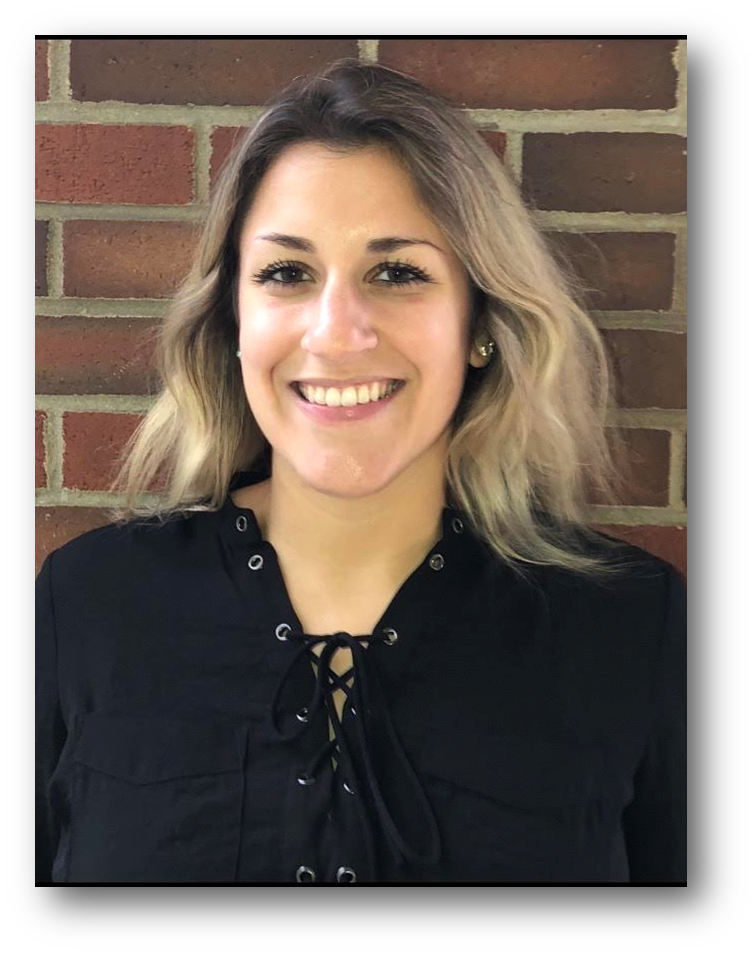 Kaitlin Battaglia
Communications: Public Relations
Minors: Leadership & Political Science
"I decided that graduating a semester early would help to kick start my career. Though taking extra credits each semester was challenging, it really helped me to stay focused and on track. Early in my college experience, I decided that building my resume and being as involved in extra curricular activities was going to be a high priority of mine! I found myself really enjoying clubs like field hockey, Alpha Lambda Delta, and PRSSA. This helped me develop my leadership skills and prioritize. 
By taking the right classes, it was easy for me to determine that I wanted to go into sales! I began making this my goal. By junior year, I started to really focus on the job hunt by researching companies and watching for job postings on Handshake. 
The Career Development Office helped me in many ways! I took part in 3 internships through Fredonia and was very pleased to find how much these improved my skills and work ethic. Additionally, I used the resources at the CDO frequently and worked closely with them to create the perfect resume! A few meetings later, and many resume drafts- I had the perfect resume that highlighted my skills! 
The virtual Network on The Go event is really how I landed this job with Paychex! They have been on my radar for awhile, and I was eager to meet with their recruiter at the networking event a few weeks ago. The recruiter helped me find a position that would be the best for me, and I applied. A few days later, I landed my first phone interview, and from there- was able to get a second interview with their regional managers! I immediately fit into their atmosphere. Just minutes after my second interview, I received a call from one of the district managers offering me a sales position." 
---
Congratulations to Kimberly Hodges on starting as an Excelsior Service Fellow with the
New York State Office for People with Developmental Disabilities!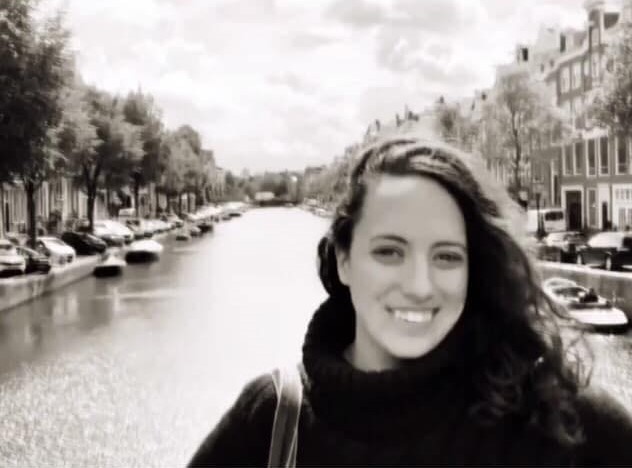 Kimberly Hodges is a SUNY Fredonia alumnus, and an expert at career planning.  Kimberly started early, and first visited the CDO as an undergraduate to determine her path following graduation, eventually choosing to attend Graduate School at Syracuse University.  Following grad school, Kimberly utilized our services again, when searching for a job in policy following graduation.  Not surprisingly, all of this hard work and planning eventually landed her a position working in policy for New York state!
This path from an education degree to a prestigious fellowship in government policy, is not an easy one to travel.  Kimberly says that she had to work hard to "emphasize her 'hard' and 'soft' skills when seeking employment," especially if your major isn't necessarily aligned perfectly with the job description! Kimberly persevered, and by keeping an "inquisitive mind," and "building relationships with professors and staff," she was able to make her personal career path work!
Kimberly highly recommends using the CDO's numerous services, saying the CDO was "very helpful in extracting what skills and experiences to accentuate when applying for graduate school and jobs." They also helped her more broadly in planning out the "next steps" on her career path. If you are unsure of what to do with your major, or simply want some guidance on choosing which career path to take, make an appointment to meet with our great career counselors today!
---
Congratulations to Stephanie Akselrod, accepted to Texas A&M's
Master's of Science in Accounting program!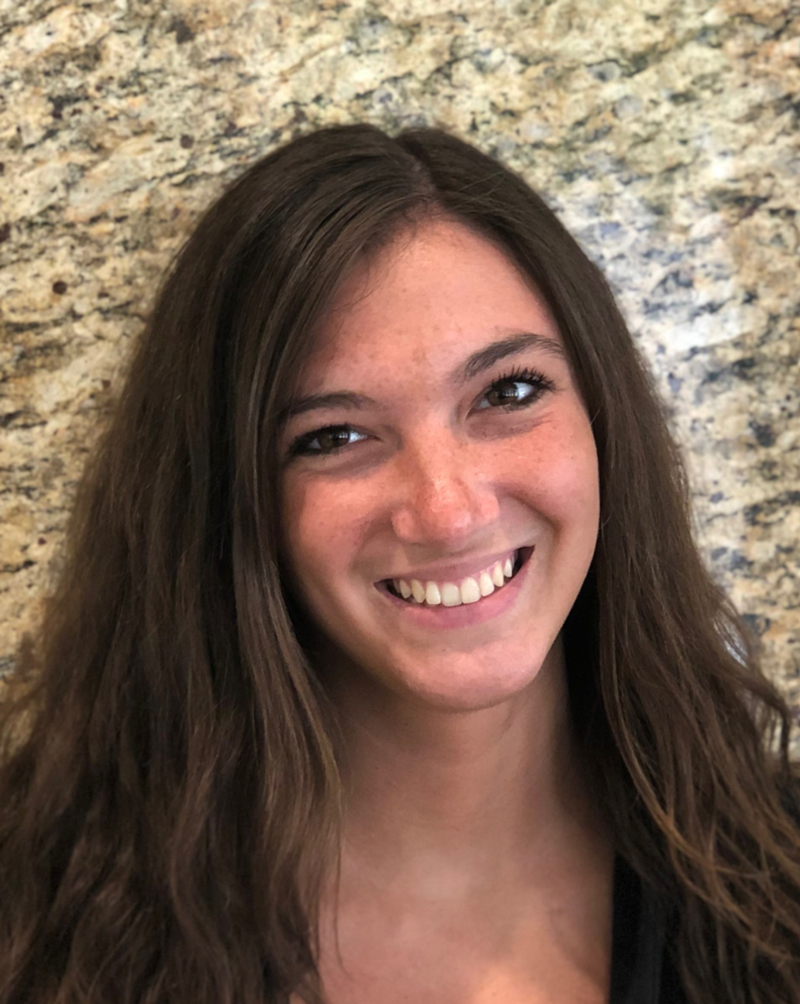 During her time at SUNY Fredonia, Stephanie took full advantage of the Career Development Office's services and events as well as the opportunities provided to her by the university and the community at large. Stephanie pursued internships that provided her with opportunities to learn a variety of skills related to her career field, and achieved leadership positions in on-campus organizations including the Business and Accounting Clubs. She prioritized professional networking opportunities by attending events such as Meet the Professionals Night, and Employer Spotlight presentations hosted by the Career Development Office. Stephanie's enthusiasm for her career and intense preparation served her well when it came time to develop her application materials for graduate school.
To help develop her application materials, as well as prepare for interviewing Stephanie sought out help from the Career Development Office. Stephanie says that the CDO was "able to help during every step of the process," and that she is "confident that their dedication to [her] success really allowed [her] to accomplish [her] goal." Stephanie was dedicated to perfecting her application materials, saying she met with the career counselors at least once a week to go over each of her applications. She also notes that even when she was off campus, the CDO staff was available to help through email and google-documents, providing endless support. Stephanie would like to thank the CDO staff as well as Fredonia's accounting department for their support and opportunities to network and learn from them during her time at SUNY Fredonia.
In closing, Stephanie has two pieces of advice for Fredonia students. She first recommends "setting yourself up for success as early as you can." The second is to "really commit yourself to achieving your ultimate goal." It is clear when you look at her accomplishments, that Stephanie followed her own advice!
---
"...not only are they (the CDO career counselors) very helpful in preparing you for your professional endeavors, the staff is very supportive of what you do and guide you on the right path"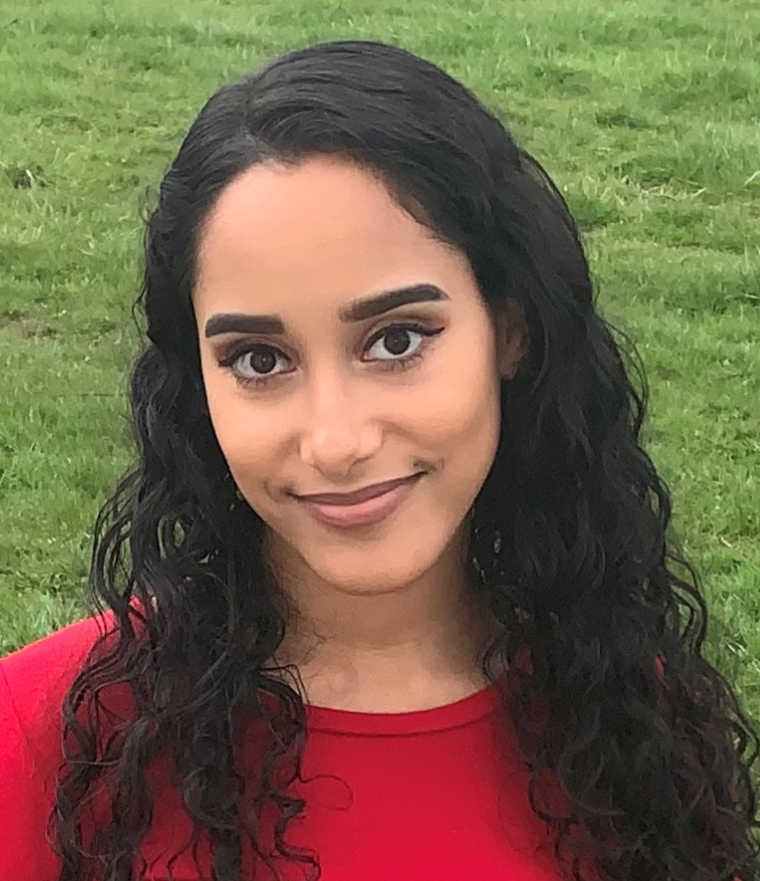 Ashley Gonzalez
Social Work, Minor: Dance Studio Administration  
Congratulations to Ashley Gonzalez on her acceptance to University at Buffalo's Master of Social Work program! Ashley has been preparing for her career in social work from day one at Fredonia, but one experience that she attributes to her recent success is her internship at Catholic Charities. She says of the internship, the experiences to "work with a lot of different people from all walks of life, truly prepared [Ashley] to be the professional [she] wants to be." Ashley also attributes her success to, and would like to thank the faculty in the Social Work program at Fredonia, the Intercultural Center, and her family and friends for their support and encouragement throughout her college journey.
Ashley first came to the Career Development Office while she was applying to the University at Buffalo. She received assistance from our career counselors in developing and editing her resume and other application documents. Ashley's comments on the Career Development Office were complimentary as she said of the CDO's services and staff that, "not only are they very helpful in preparing you for your professional endeavors, the staff is very supportive of what you do and guide you on the right path." She said the tools that the CDO helped her to develop were "used not just in [her] current college experience, but [will be used] after college as well."
Ashley has two main pieces of advice for Fredonia students. The first is "to keep an open mind," during internships and other career related experiences. She says, "It's important to go into these environments with a positive mindset," because every opportunity will give you an opportunity to grow as a professional regardless of the type of experience. Her second piece of advice is to remember that "it's ok to make mistakes," she adds, the opportunities developed during undergrad are "all a learning experience," and "it's how you bounce back and grow and learn" from these experiences that truly matter.
---
Lindsey recommends visiting the Career Development Office sooner rather than later, in order to take full advantage of all the services they have to offer. She adds, "it is so easy to make an appointment or get help from the CDO – that's what they are there for!"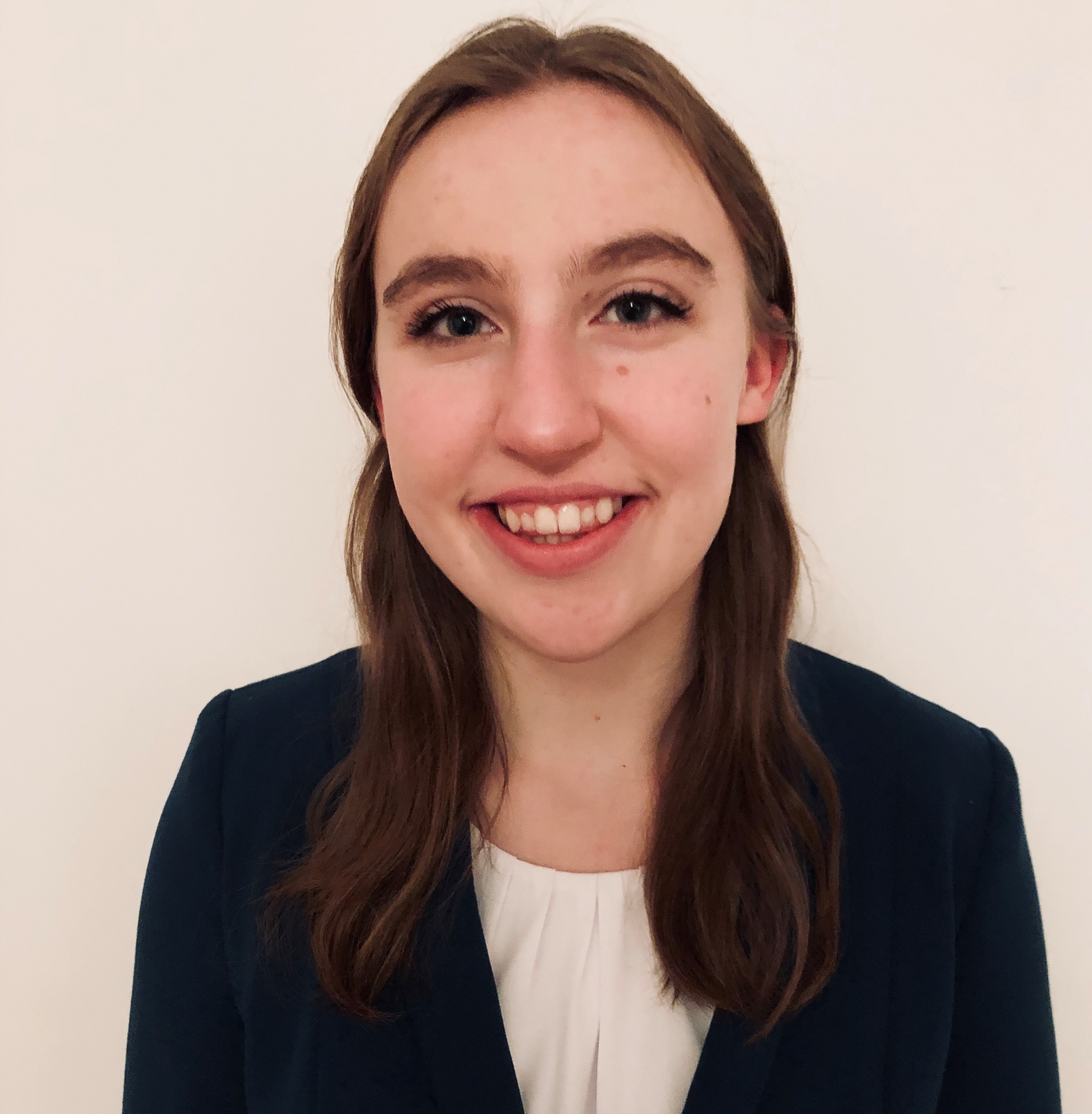 Lindsey Aldrich, HR Data Specialist at SUNY Fredonia
Applied Mathematics, Minors: Accounting & Business Administration
Prior to being offered her new position, Lindsey worked at the Human Resources Office at SUNY Fredonia as a student assistant. She applied for the position in her last semester at Fredonia, and following both a phone and in-person interview, was offered the full-time position in the office.  Lindsey's dedication to career planning is clear when you learn she not only found a position that would provide her with valuable industry-specific skills, but also spent a lot of time networking with faculty and staff in both Human Resources and on campus.  These connections were essential for Lindsey as they were able to "help [her] learn about different careers," and provide helpful advice during the application process.  Lindsey's advice is to "ask questions!" She adds, "not only will it help you understand, learn, and grow, but it will also show that you are interested, engaged, and willing to listen and learn from someone else.
One of the connections that Lindsey asked questions of was the Career Development Office.  The staff at the Career Development Office helped her with her application by reviewing and revising her cover letter "to make sure [that Lindsey] was putting [her] best foot forward."
Lindsey would like to thank the Fredonia Human Resources staff for "their guidance and encouragement," without which she "would not be where [she is] today." If you are looking for opportunities in your career field, to increase your real-world skills before graduation similar to Lindsey's, make an appointment to speak with a career counselor today and get a jump start on finding an internship or job today!
---
"Really zoom in and pay attention in the education professional development days for student teaching."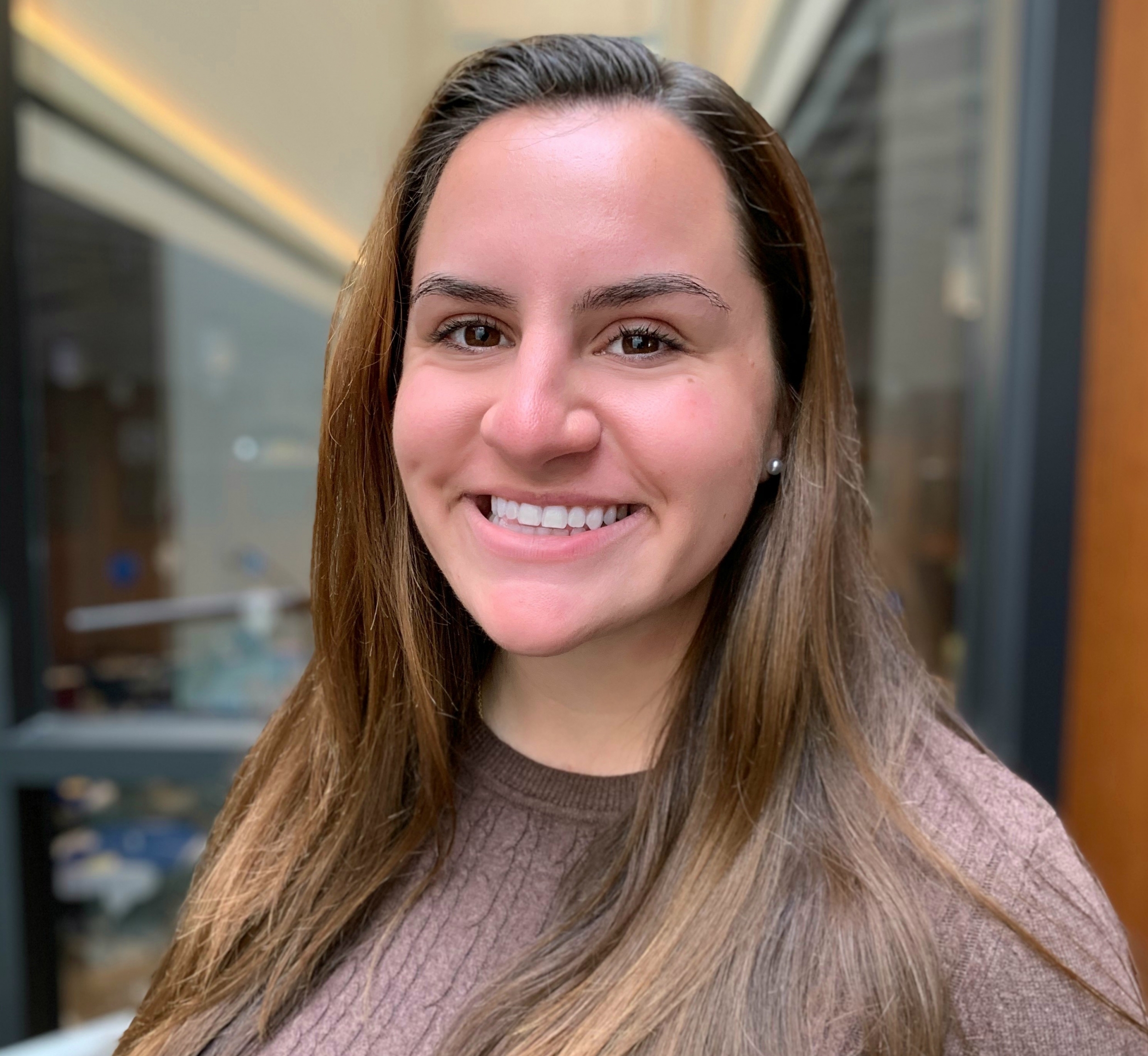 Megan Moellendorf
Childhood Inclusive Education, Concentration in English  
Congratulations to Megan Moellendorf on her acceptance to Hofstra University's master's program in Special Education Early Childhood Intervention and Applied Behavior Analysis!
Megan's experience with the Career Development Office was during the professional development seminars hosted by the Office of Field Experience. There she saw presentations on Career Planning and Resume Development that helped her to take the most of her field experiences in Special Education. During these field experiences, Megan "spent extra time in the classroom," going on field trips with her students, and attending their school events. This helped her prepare for the role of student teacher in her senior year. Following these valuable real-world experiences, Megan was awarded the College of Education Professionalism Award, which inspired her to pursue higher education at Hofstra.
Megan's advice to her fellow students is to "become a bigger part of the community here in Fredonia." Megan did this by substitute teaching in Dunkirk and working at the Campus and Community Children's Center. This is in line with the advice we give in the Career Development Office, to start early when it comes to gaining valuable career related experiences. Megan also recommends spending your summers working in the field saying, "the more you put in, the more you get!"
Megan would like to thank her cooperating teachers from the field for "giving [her] confidence and valuing [her] passion for special education, as well as her professors for being "model" participants in the field of Special Education. She would also like to thank her parents for supporting her and pushing her to apply for graduate school.
If you are considering graduate school, and need extra support, make an appointment at the Career Development Office! We are here to help!
---
"If I could change anything about my undergraduate career, I would have sought guidance from the CDO much sooner."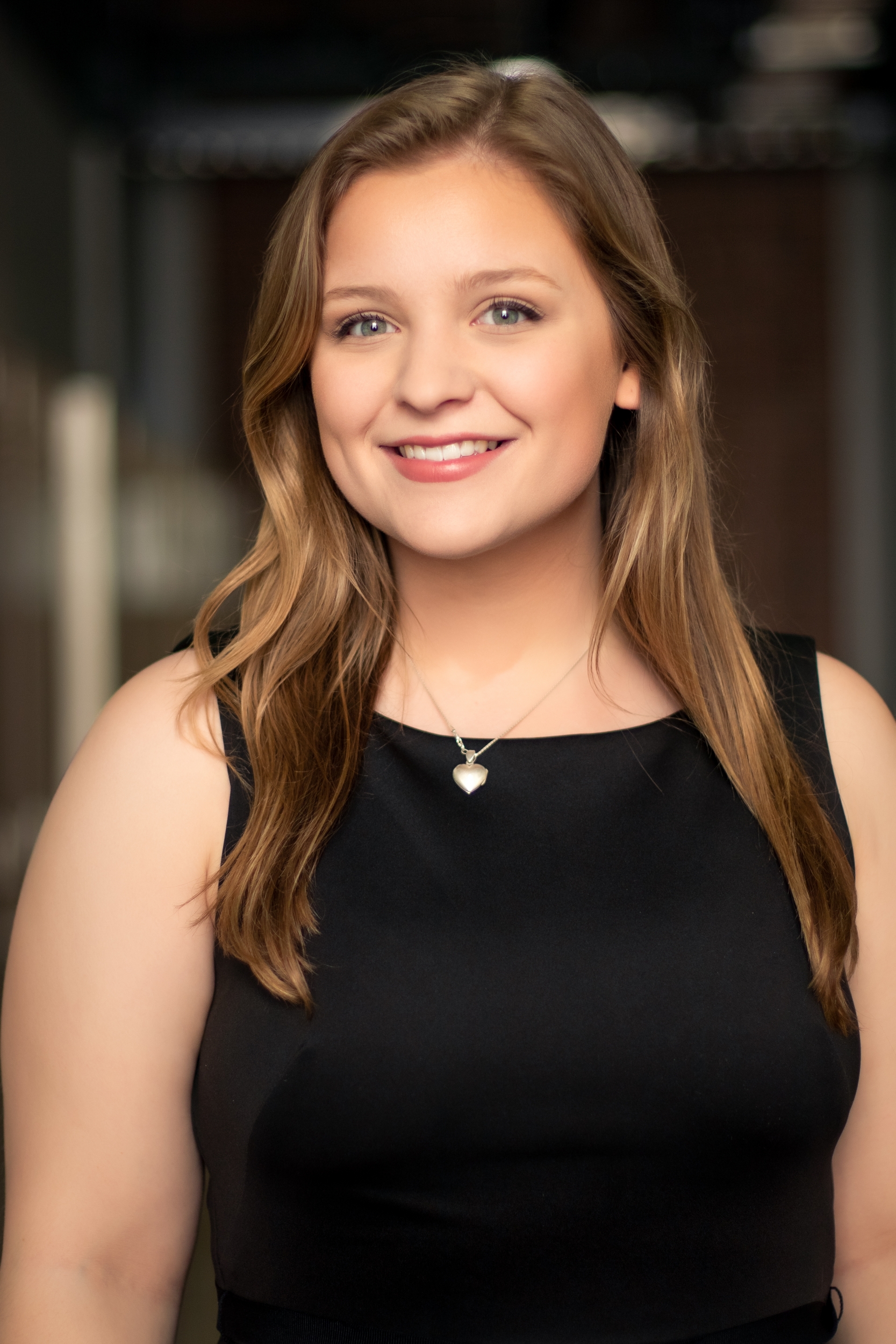 Erin Alexander
Music Education, Concentration in Choral/General music  
Congratulations to Erin on her new position as a 7-12 Choral Teacher  at the Perry Central School District! Erin used the Fredonia Career Development Office to review her resume, but she advises taking advantage of all of our services.
In her own words, "If you are considering using the services at the Career Development Office, stop considering, and go! If I could change anything about my undergraduate career, I would have sought guidance from the CDO much sooner." Erin added, "the staff and students working there were kind, encouraging and helpful. I left feeling much more confident, not only in my newly edited resume, but in my potential as a future educator." The advice Erin gives to Fredonia students is right in line with our messaging at the Career Development Office! She says, "be professional. In every setting in which you will interact with professors, mentors, teachers in the field, interviewers, etc., you must dress professionally, speak with proper discourse, be polite, and be on time." She added that for Education majors, "it is important that you develop a philosophy of education, and seek opportunities which align with your beliefs and will fulfill your passion! In preparing for these positions she says, "dig deep to determine which aspect of education you are truly passionate about, and reflect on why you chose to go into the field; let this passion and dedication be your guide."
Erin would like to thank "the entire Fredonia School of Music, and the many professors and mentors I've had the pleasure of working with who have helped me in my journey to becoming a successful educator."
---
Fredonia students and graduates share the rewarding experiences they achieve with the support of the Career Development Office staff.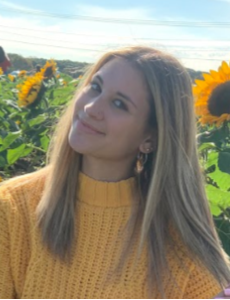 Internship experience to graduate school acceptance!
Alanna Geller - Psychology, Minor: Sociology
Alana's first experience with the Career Development Office (CDO) was during her internship at The Resource Center in Dunkirk where she shadowed social workers, mental health counselors and nurses. Following this influential experience Alana applied for graduate school and met with CDO counselors to prepare for her in-person interview. The advice she gives to Fredonia students is "to take every single class taken at Fredonia seriously, and not just your major classes." She says, "grades are something to take very seriously, so get all your assignments done ahead of time, and ask your professors for feedback to ensure a better grade."
She also advises students to use the Career Development Office services "as much as you can." She shared that every time she visited, she left with not just more knowledge, but confidence as well. She would like to thank the Career Development Office staff and especially Jennifer Wilkins for prepping her for her interview. She would also like to thank Professor Zevenbergen and Professor Rogers in the Psychology Department for "inspiring" her to go forward with graduate school and writing her letters of recommendation.
---
Schedule career advancing CDO appointments;
from resumes & internships to career goals!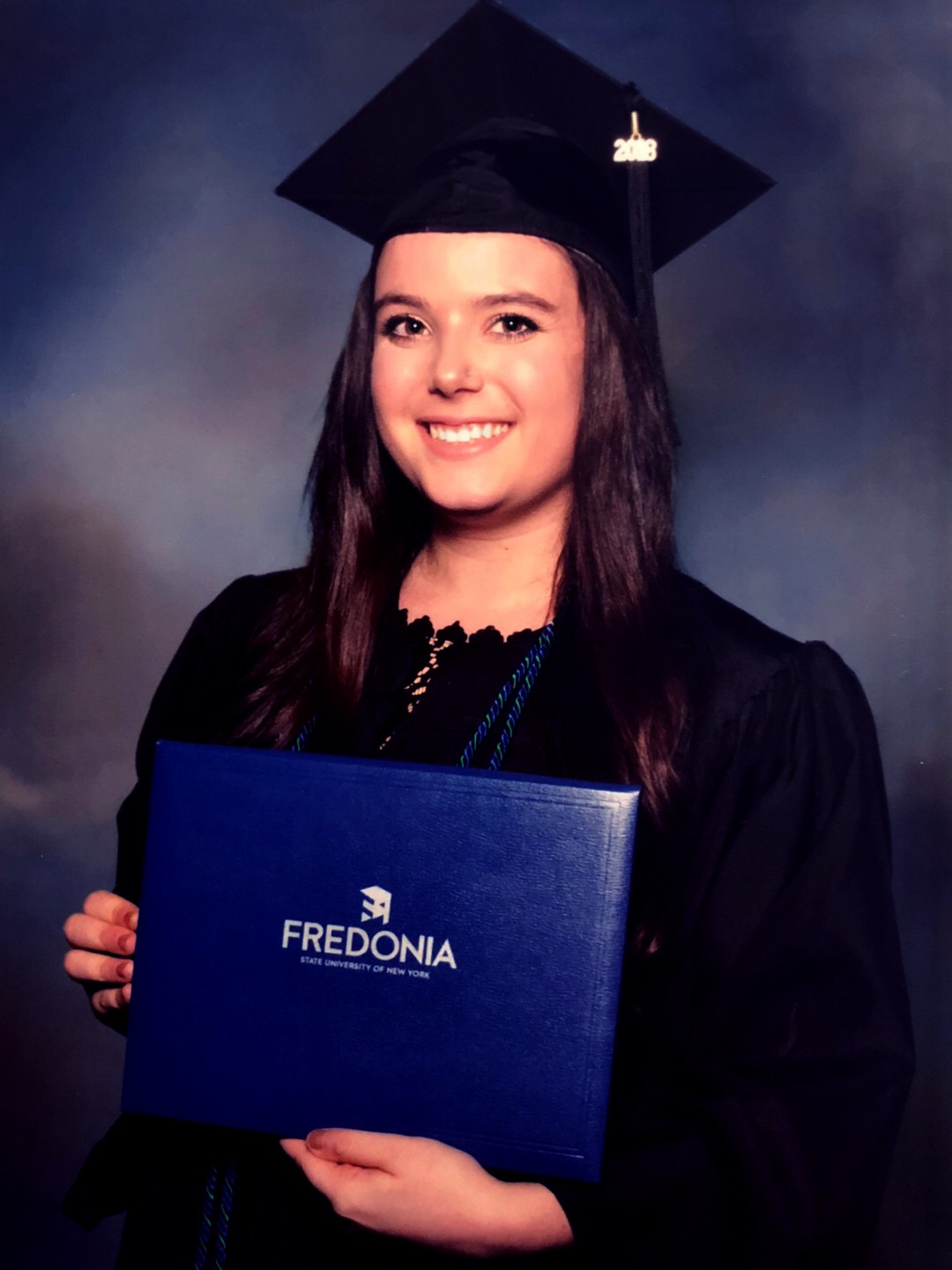 Alyssa Karb Stolfo - Biology
I first went to the CDO office freshman year looking for help creating a resume, they were very helpful in providing correct format and what should be included, a big step up from what I thought a resume should look like. I then went back my sophomore year to look for an internship. I was given a lot of information, that included a list of emails and numbers of possible places to intern. My resume also helped me tremendously to get the internship.
This internship was extremely important for my future career. I would not have gotten the internship withou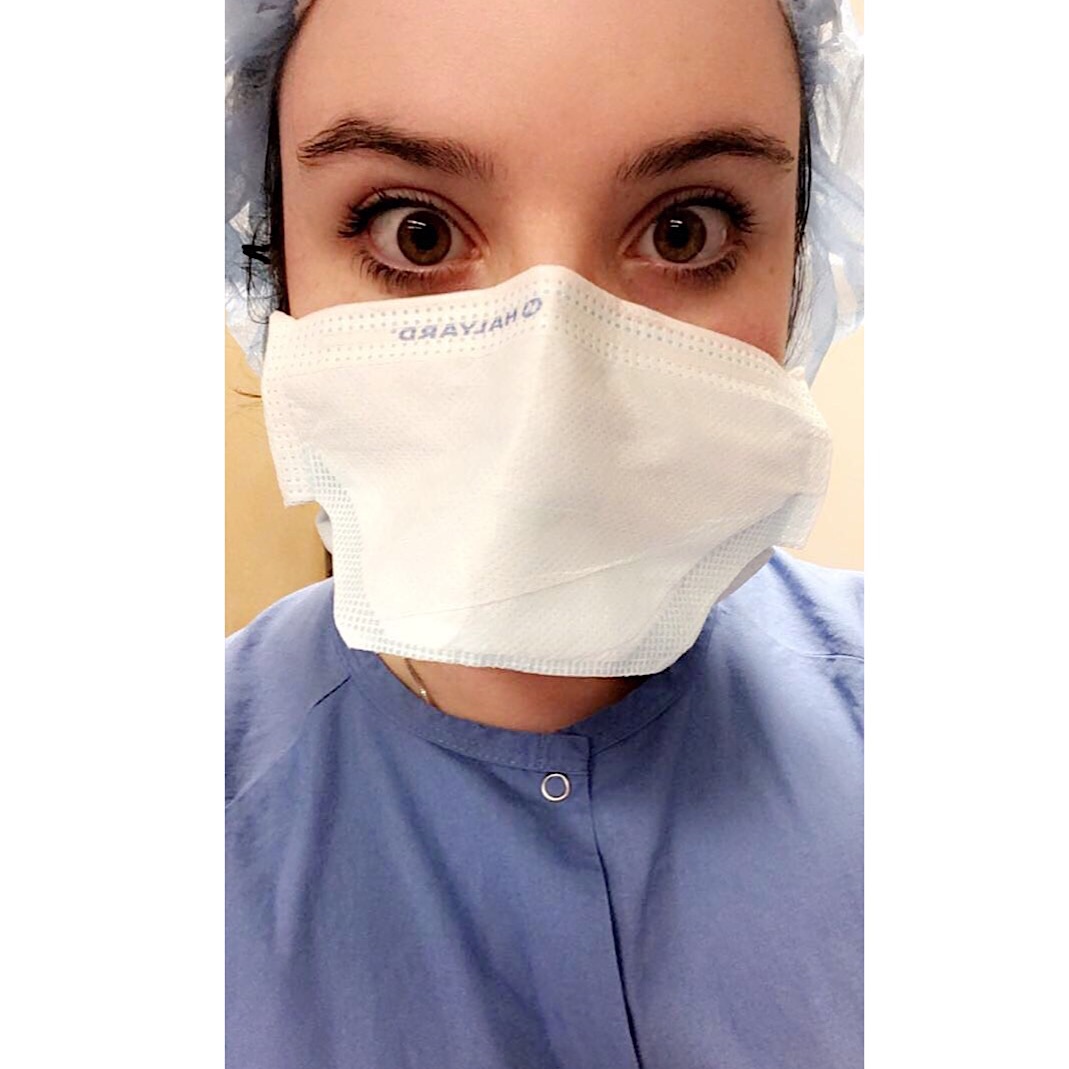 t the help of Jennifer and the CDO team. The CDO is very helpful when finding an internship and creating a resume.
I recently was chosen for a job at ECMC, this was possible because of my resume and internship experience. I owe a lot of my success to the CDO and am forever grateful for all the resources we have here at Fredonia. I would advise other students to start early and to visit the CDO, this is a free and very helpful resource on campus.
Taking advantage of this resource can help you get the internship or job you have always wanted.
---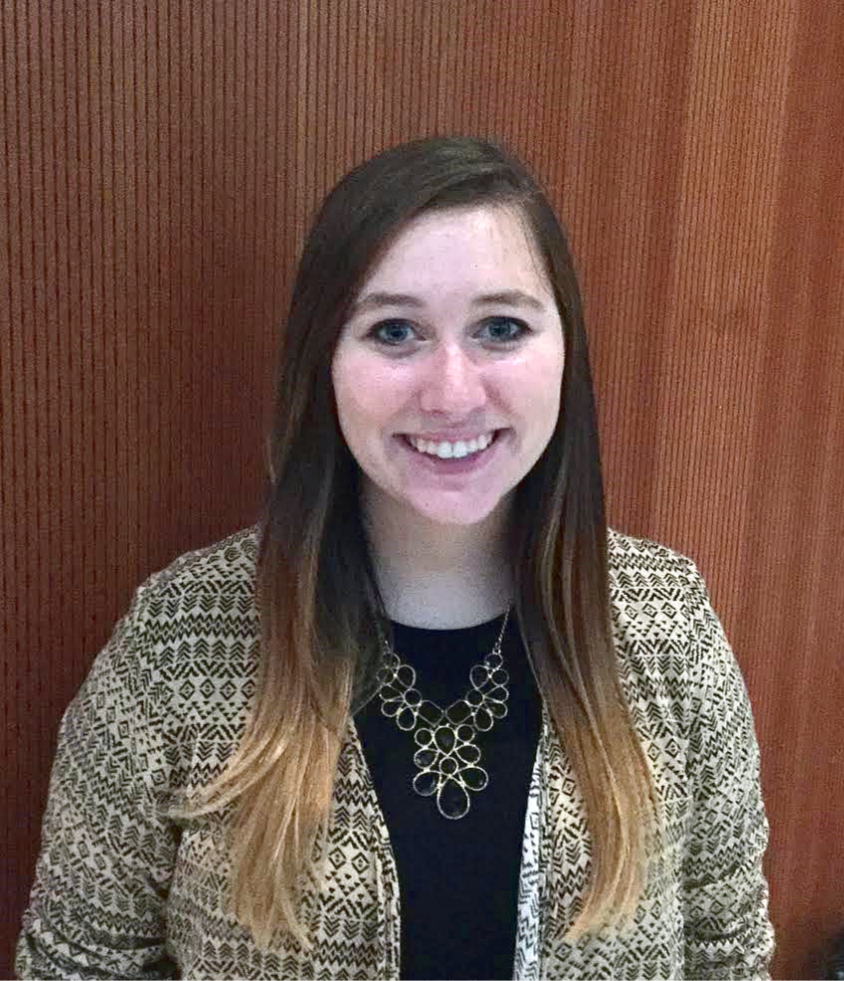 Schedule your "scholarship-winning" resume appointment!
Rachel Burt - Communication Disorders & Sciences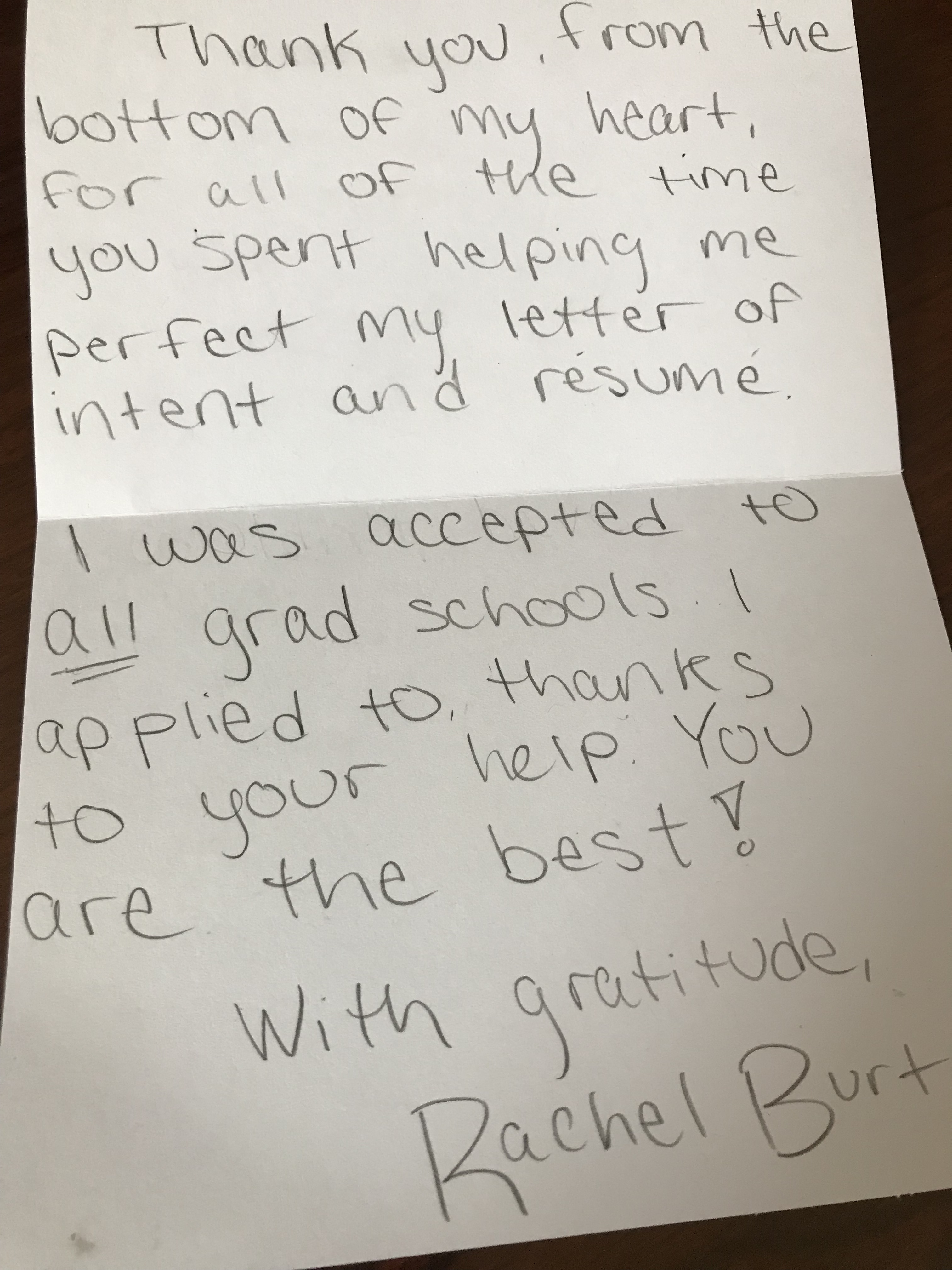 A scholarship deadline was approaching, and I wanted to have a great resume to apply with. After my appointment at the CDO, I made revisions... Within two weeks of applying I received my "good news from Dr. Tillery," I was awarded the highest dollar amount scholarship - The Gustave and Geraldine Werner Foundation Scholarship for $5,592! 
I owe a great deal of this accomplishment to my CDO resume appointment. If I had turned in what I had before it would not have received even a close look. I am so thankful that the Fredonia CDO offers this important, helpful, and free tool!
UPDATE: Rachel was accepted to all of the grad programs she applied to, and gives credit for the support of the Career Development Office!
---
The CDO was instrumental in the success
that I am now experiencing in my professional life.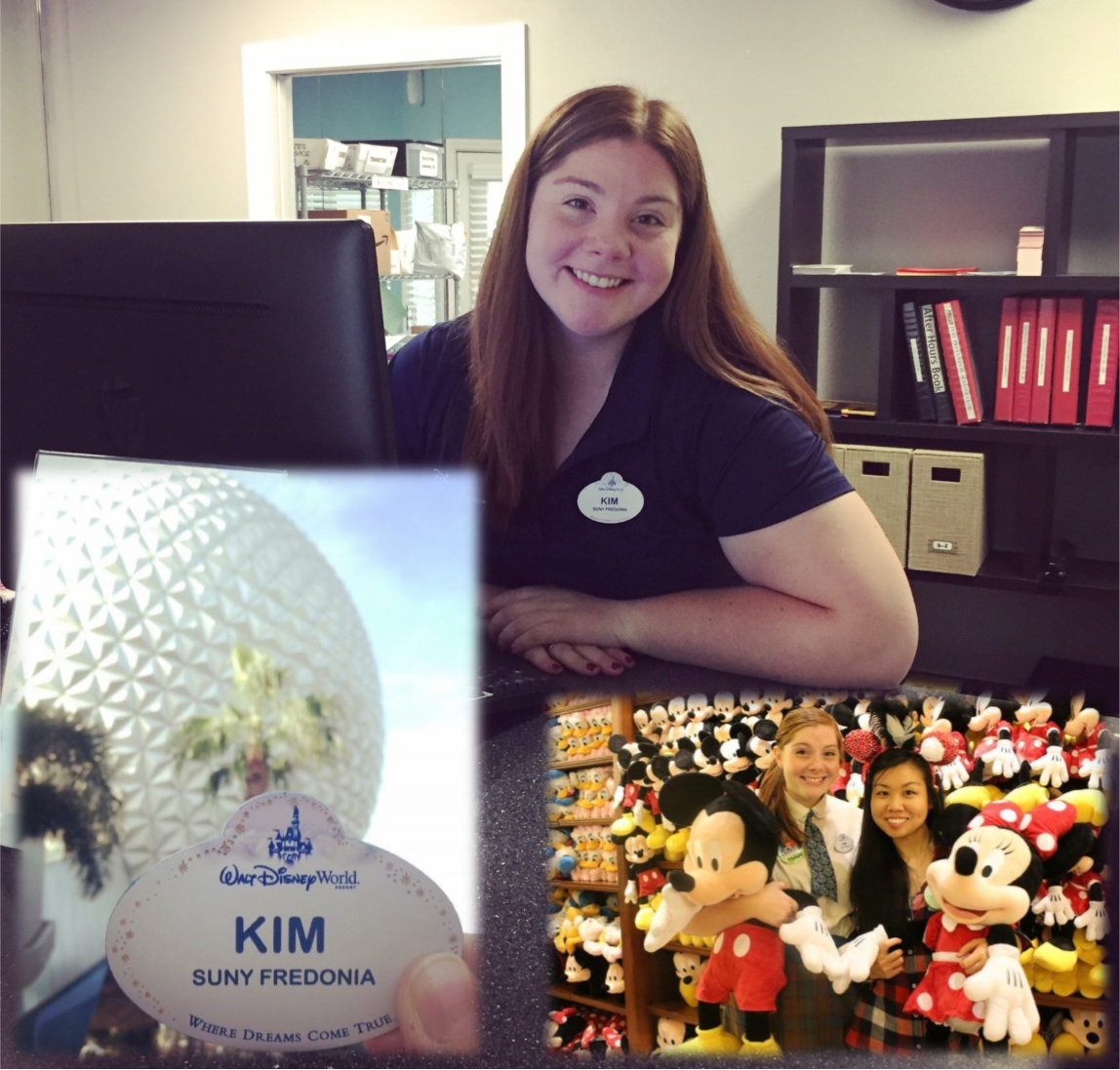 Kimberly Bright - Audio/Radio Production
"As a freshman, I was accepted into the Disney College Program. I did not want to pass up the opportunity, but also did not want to fall behind in credits, as graduating on time was incredibly important to me. The CDO worked tirelessly to put me in touch with the correct people so I would be able to receive credit for my semester and stay on track. They also took the time to introduce me to other students who had done the Disney College Program, which was a huge contributing factor to my success with Disney because it helped me prepare for the following months.
I had such an amazing experience that I decided to return to the Disney College Program during my senior year. I connected with the CDO again and received important information regarding internship credit and its relationship with my graduation in the spring and what that all meant for my future. I was accepted into a Disney College Program Alumni-only Professional Internship immediately after I finished my degree in Fredonia, which would not have been possible without the help of Jennifer and the CDO team!"
See Kim's Disney full-story featured on the DCP website!
"For most, having the opportunity to be a part of the Disney Internships and Programs family in any capacity is a once-in-a-lifetime experience. For Kim, it has been a "three in a lifetime" experience thus far! Beginning her journey on the Disney College Program as a merchandise cast member, Kim has participated in two Disney College Programs prior to her current role: a Disney Professional Intern at the Disney Service Center!"
---
Take advantage of the opportunities that Fredonia & the community have to offer.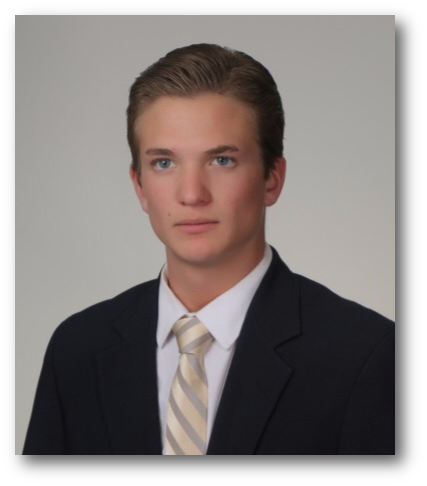 Scott Boehnke - Accounting 
"Doing well in school and being involved in the community does not help you get a job until you can put it on a piece of paper [resume] that effectively communicates [your skills] to hiring professionals. The CDO specializes in this; schedule an appointment as soon as you possibly can."
During his second year at Fredonia he began his professional career after being elected to numerous leadership roles, and more recently awarded internships, scholarships, and leadership seminar placements. Scott is now preparing for his second internship in finance with Greatbatch Medical in Clarence, NY this summer, and recommends that students "do not shoot for mediocracy, but instread strive for excellence and stand out as much as you can."
---
Five professional internships prepared Kara to accept her dream job!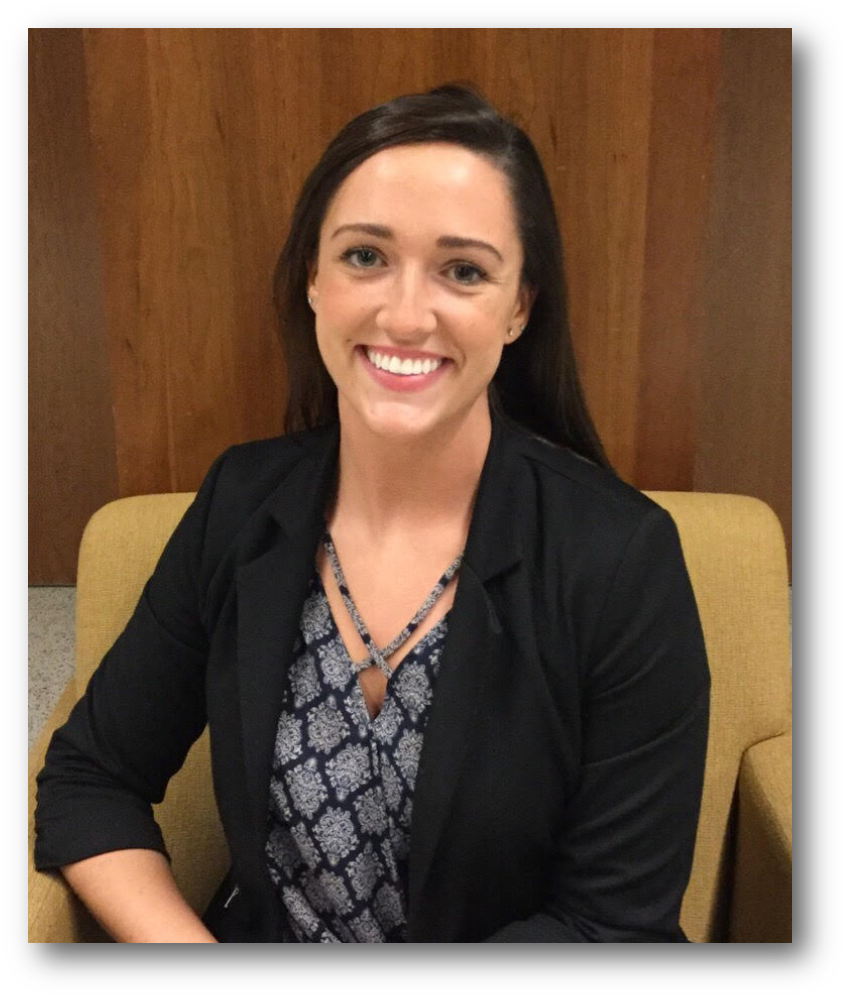 Kara Murray - Communication - Public Relations
"I accepted my dream job as an Account Coordinator at Diffusion PR, an award winning NYC public relations agency, beginning one month after my graduation from Fredonia." Five professional internship opportunities in two years at Entercom Buffalo as a Promotions Intern, Uniland Development Company, Fredonia's PR & New Media team, local entrepreneur Orbitist, and most recently as a PR & Marketing Intern with Tipping Point Communications played a significant role in her successful application and interview. 
Kara recommends that students assume as many leadership roles and related internships as possible, and to gain "real-world" experience that employers looks for in entry level positions. "The CDO is so helpful with resumes and the internship search! You'd be doing yourself a disserve by not utilizing their services!"
---
CDO services remain available, even after you graduate.
Check your Fredonia email this fall when we send the follow up graduate survey. 
Casey Swartz - Bachelor of Science in Exercise Science 
After completing an internship with Elite Therapy in Horseheads, NY, Casey was hired as a Physical Therapy Technician immediately after graduation. He is also in the process of applying to a Physical Therapy Assistant Program.
Casey's advice to students is to "enjoy the best years of your life at Fredonia, retain as much information as you can, and when you graduate take advantage of the education you had from a great college, and don't wait to jump right in to a profession that is going to make you happy."
---
Begin your career journey; schedule your "job-search" appointment!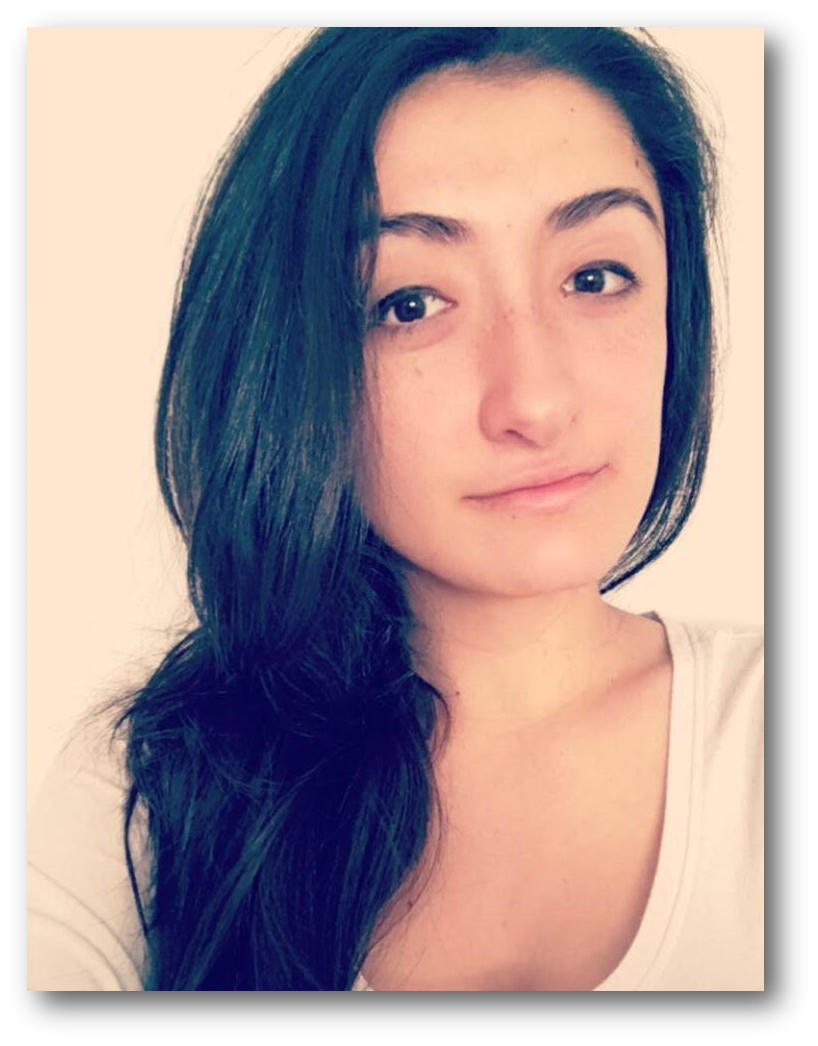 Megan Stade - Business Administration - Music Industry
With just under a month until graduation, I accepted a full-time position as "Programming Assistant" for The Bryant Park Corporation/34th Street partnership in New York City. I was selected for this role to work as a part of the events team, hosting concerts and other performances throughout Manhattan.
Megan's advice to students is to "stay organized and proactive. Stay on top of job positings and always take chances. You never know who could be reviewing your application. I would also advise all students to visit the CDO at LEAST once or twice a semester. It is a very useful resource and should be taken advantage of!"