Observatory again opening its doors to the public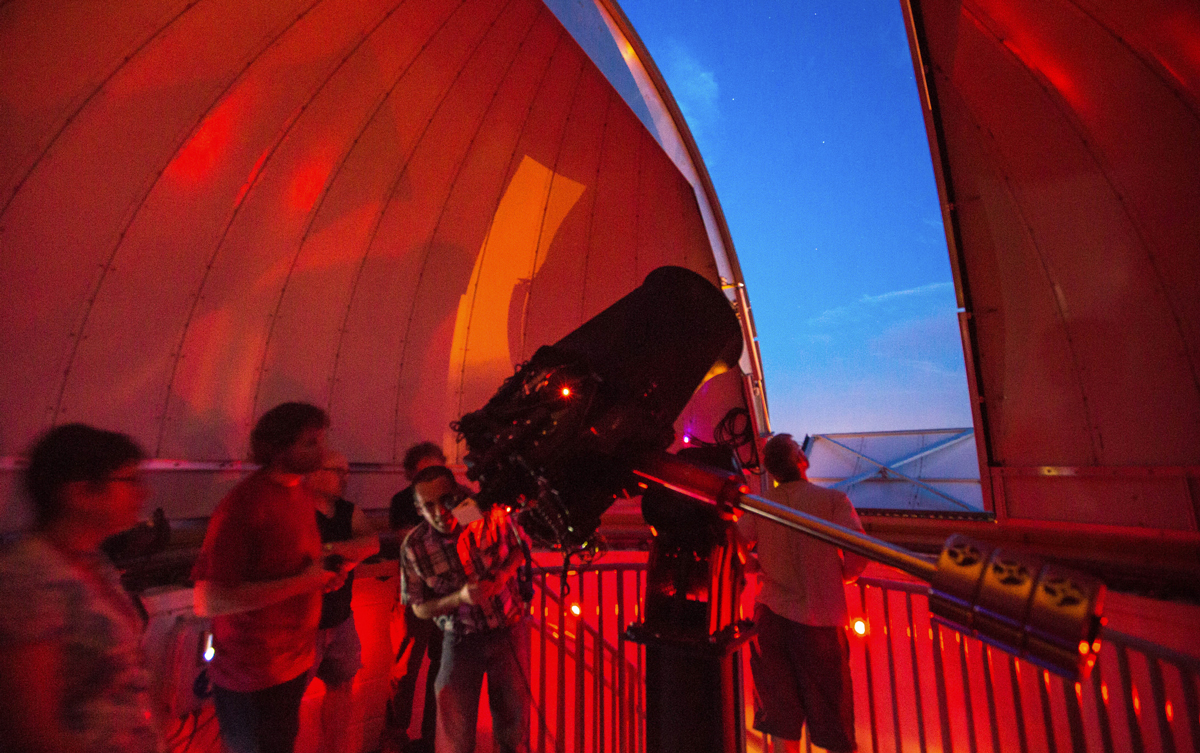 By Lisa Eikenburg
Public viewings at the Fredonia observatory will be starting up again on Wednesday, April 11, and running through the end of October.
Orion Nebula (photos taken by
Dr. Michael Dunham from a
camera on the telescope)
Ring Nebula
Located in the Science Center on the Fredonia campus, the observatory first opened its doors in the spring of 2017. As a way of informing and connecting the Fredonia campus and community, assistant professor in the Department of Physics, Dr. Michael Dunham, decided to host free viewings through the observatory's 17" PlaneWave reflecting telescope. Because of the success of the viewings, Dr. Dunham is bringing them back for another term.
For the Spring 2018 season, sessions will again be held on Wednesday nights. Due to space limitations (the observatory can hold 10 people at a time), there will be two viewings each night of the spring season, each an hour and a half long. In the summer, it will change to one viewing that is two hours long. Times will vary each week depending on the time the sun sets. For more details about reservations, see www.bit.ly/fredobs and www.facebook.com/fredobs.
The only requirement for those attending is that they have an interest in learning more about the universe and viewing such celestial objects as planets, galaxies and nebulae. No prior knowledge of science or telescopes are necessary to enjoy the viewings, but participants are encouraged to ask questions.