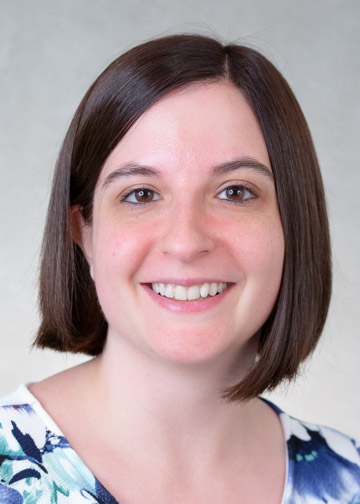 Dr. Lisa Denton
Associate Professor
Thompson Hall W343 Thompson Hall
(716) 673-3893
Ph.D., Indiana University
Dr. Denton received her B.A. in Psychology from Binghamton University, and her Ph.D. in Counseling Psychology from Indiana University. She completed her doctoral clinical internship at the University Counseling Center at Florida State University. Dr. Denton has taught at SUNY Fredonia since 2014, and was promoted to Associate Professor in 2020.
Teaching Interests
PSY356: Psychological Disorders [Abnormal Psychology]
PSY479: Psychology Internship
PSY255: Psychology of Women
PSY447: Introduction to Counseling
PSY381: Special Topics: Research in Clinical Psychology
Research Interests
Women's health issues; Health behaviors during pregnancy; Substance use and addiction; Group therapy
Awards and Honors
Teacher of the Year, SUNY Fredonia Psychology Club (2018).
Intellectual Contributions
"Cannabis use during pregnancy: A qualitative analysis of online information sharing about safety," Women's Reproductive Health (2022).
"Video self-modeling and collegiate field hockey: The effect of a self-selected feedforward intervention on player hitting ability," Research & Investigations in Sports Medicine (2020).
"Factors contributing to the status of group programming at psychology internship sites," International Journal of Group Psychotherapy (2019).
"Use of prescribed psychotropics during pregnancy: A systematic review of pregnancy, neonatal, and childhood outcomes," Brain Sciences (2019).
"An Analysis of Online Pregnancy Message Boards: Mother-To-Mother Advice on Medication Use," Women and Birth (2018).
"Research on Groups in College Counseling Centers (chapter in the edited book "College Counselor's Guide to Group Psychotherapy")," Routledge (2017).
"Group counseling in the college setting: An international survey of center directors," International Journal of Group Psychotherapy (2017).
"School factors and alcohol use: The moderating effect of nativity in a national sample of Latino adolescents," Substance Use & Misuse (2016).
"The applied sport psychology supervision experience: A qualitative analysis," Applied Sport Psychology (2015).
Presentations
""Growth and Renewal: Building Our Group Training Programs from the Ground Up"," AGPA Connect (American Group Psychotherapy Association) (2020).
"An analysis of online pregnancy message boards: Mother-to-mother advice on medication use," 126th annual meeting of the American Psychological Association (2018).
"Concerns about sobriety as a mediator between psychological problems and drug problems among pregnant substance users," 123rd annual meeting of the American Psychological Association (2015).