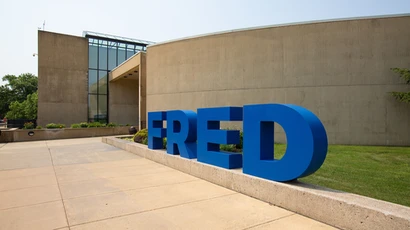 New Student Orientation Programs
Accepted students should watch for NEXT STEP emails for critical enrollment information!
Learn how to use your Fredonia Digital Tools
Use this checklist to keep track of your NEXT STEP for starting in Spring 2024
New Student Transition Programs
The Office of New Student and Transition Programs is here to help your transition to the Big Blue Fredonia Family and complete all your enrollment items and action steps. Each semester we plan a required New Student Orientation for all incoming students (first-year and transfer) that takes place right before classes start. For new students entering in the fall semester, we also host summer programs to complete your academic course registration requirements. Once a student submits their deposit, our office will send detailed information appropriate to them.
Important Spring 2024 Enrollment Dates
Immunization Records Due- January 18, 2024
Move In for New Students- January 18, 2024
First Day of Classes- January 22, 2024
If you are a newly readmitted or reinstated student for the upcoming semester, please refer to the re-enrollment checklist below. Contact retention@fredonia.edu with questions.
Readmit & Reinstated Student Checklist
---
Jump Start Enrollment Program
Jump Start is the first step of orientation for new undergraduate first-year and transfer students! Students will complete Jump Start and course registration advisement virtually several weeks prior to the start of the semester. Jump Start is a required experience that enables students to complete the items necessary to be enrolled.
STEP 1: FREDReady Mini-course
Students can do this at their own pace and must complete the course several weeks before the start of the semester. The FREDReady mini-course helps students learn how to complete many necessary enrollment items, as well as provides other important information regarding becoming a Fredonia student. All new students will be automatically enrolled in this mini-course and notified when it is live, instructions on how to log into FREDLearn are posted below:
Got to www.fredonia.edu

Click on the "myFred" link

Click on the "FREDLearn" button at the top of the page

Log into FREDLearn using your e-Services username and password (just like you would for FREDmail)
STEP 2: Academic advising appointment
Students will have an opportunity to meet virtually with an academic advisor to finalize or make any necessary changes to their fall course schedule.

Once a student completes the "Tools for Learning" lesson within the FREDReady mini-course, they will be sent an email (to their Fredonia email account) with a link to sign up for an individual academic advising appointment with an advisor.
Details about completing the Jump Start Program for spring 2024 students will be sent to all new students the first week of December or 5 days after deposit.
---
New Student Orientation and Move-In
Student Move-in Guide
New Student Move-In will take place January 18, 2024. Specific arrival directions and details will be emailed to students.
Participating in New Student Orientation (NSO) is required for all new first-year and transfer students. New Student Orientation will take place on January 19-21 before the first day of classes on Monday, January 22.
New Student Orientation highlights include:
An official introduction to the campus community
Navigate the campus spaces (find classrooms, dining halls, etc.)
Exposure to academic and personal support services
Build relationship networks
Participate in campus traditions
---
NSO Program Schedule
New Student Orientation Completion Requirements
New Student Orientation takes place over several days. Please review our comprehensive NSO Master Schedule of Events, after December 1, keep in mind this is being updated regularly. We expect students to participate in the following activities on Friday, January 19, 2024.
Academic Welcome Meetings
First-Year NSO Session and Tour or
Transfer Student NSO Workshop
---
Need Help?
Please contact orientation@fredonia.edu with any questions you may have.
#FREDBOUND
@FredoniaU