Career Development Office
Choosing a Major ▪ Career Readiness
Resume ▪ Cover Letter ▪ Interview Preparation
Internships ▪ Job Search ▪ Vacancy Links & Resources
FREDNetwork ▪ Job & Internship Expo ▪ Network on the Go
Graduate School Fair & Resources ▪ Personal Statement
---
Congratulations 2022 graduates!
The Career Development Office services and staff remain available to all Fredonia alumni. We're here to help now, and in the future! Students and alumni will continue to have access to FREDNetwork powered by Handshake to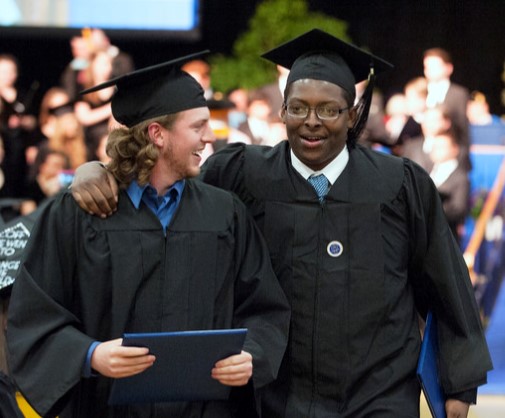 SEARCH for jobs & internships
SCHEDULE personalized appointments with CDO Staff
ACCESS in-person and virtual job fairs
NETWORK with employers
---

Professional Profile Photo - DIY 
Make a 20-minute professional headshot appointment to use our free photo station. It is self-serve, however staff is available to provide assistance as needed. Come professionally dressed to Gregory Hall - 2nd Floor.
---

APPLY TO BE CONSIDERED BEFORE FRIDAY, MAY 27, 2022 at 4pm

 Apply Online: CDO Internship Application (google form)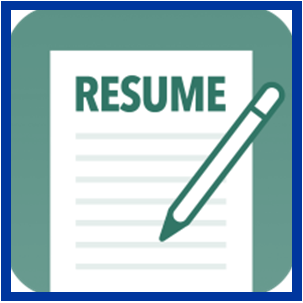 Email: Attach Updated Resume to Email (Microsoft Word or Adobe PDF)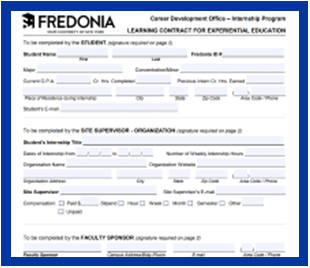 Submit: Internship Learning Contract (by email, or in-person: Gregory Hall, 2nd Floor)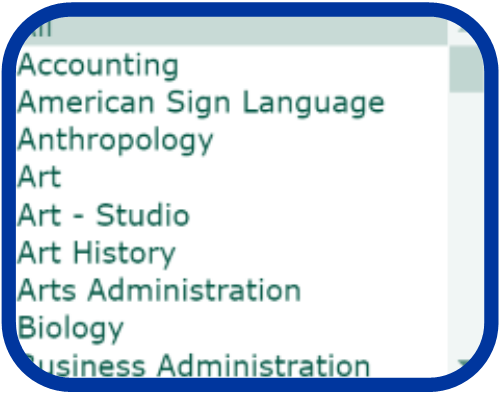 Register: Enrollment & Registration (Pay per Credit: Student Accounts)
---
Complete your profile, discover new opportunities, AND get connected with the CDO!

 Build your career on FREDNetwork, powered by Handshake with more than 200,000 employers. Take part in a more personal job search; explore jobs and internships curated by your interests, major, and skills.
---
View our intern videos or visit the Intern Wall of Fame to see where Fredonia students have interned! CDO counselors can help you identify and find internship opportunities related to your educational and career goals. Schedule an appointment to get started.
---
Employers that participated in the event were very pleased to meet FREDONIA candidates. Upcoming events will be posted in FREDNetwork, and on the campus-wide CDO Events Calendar. 
---
Fredonia students and graduates share the rewarding experiences they achieve with the support of the Career Development Office staff.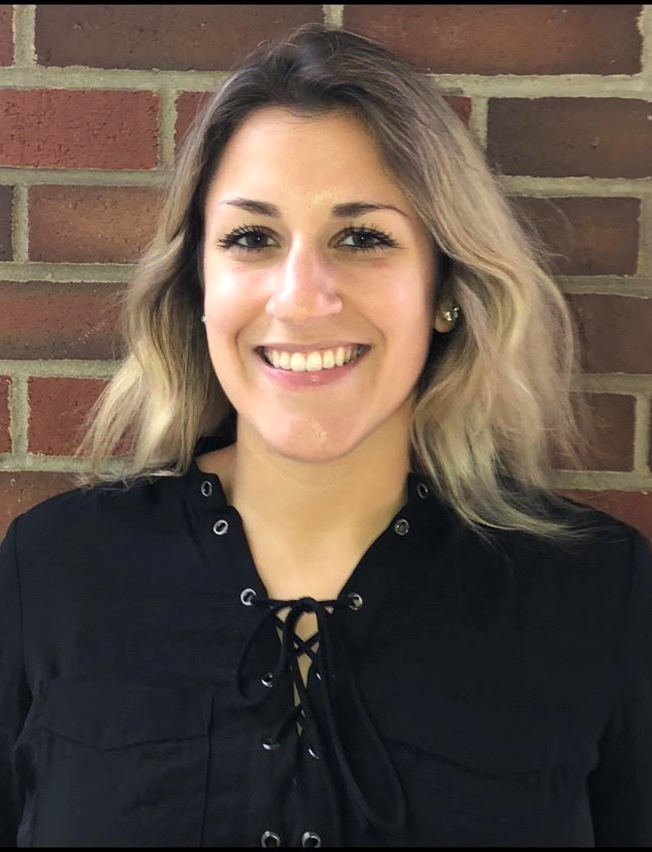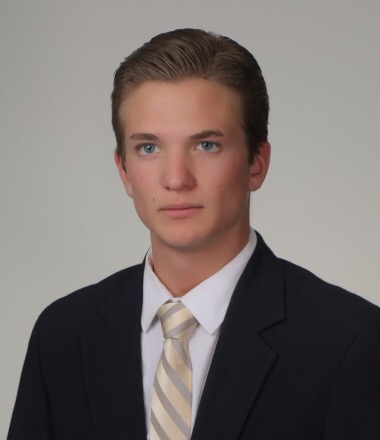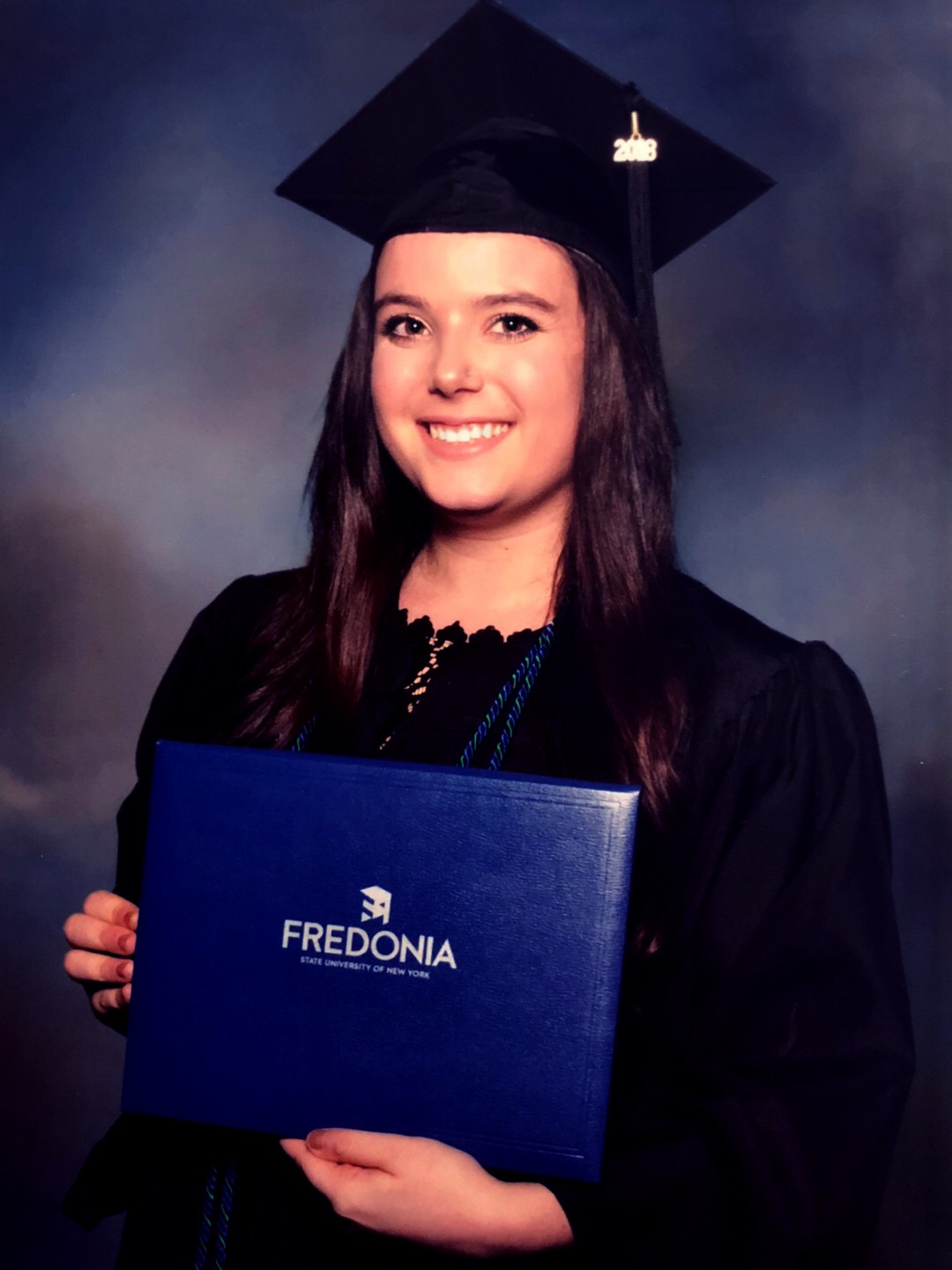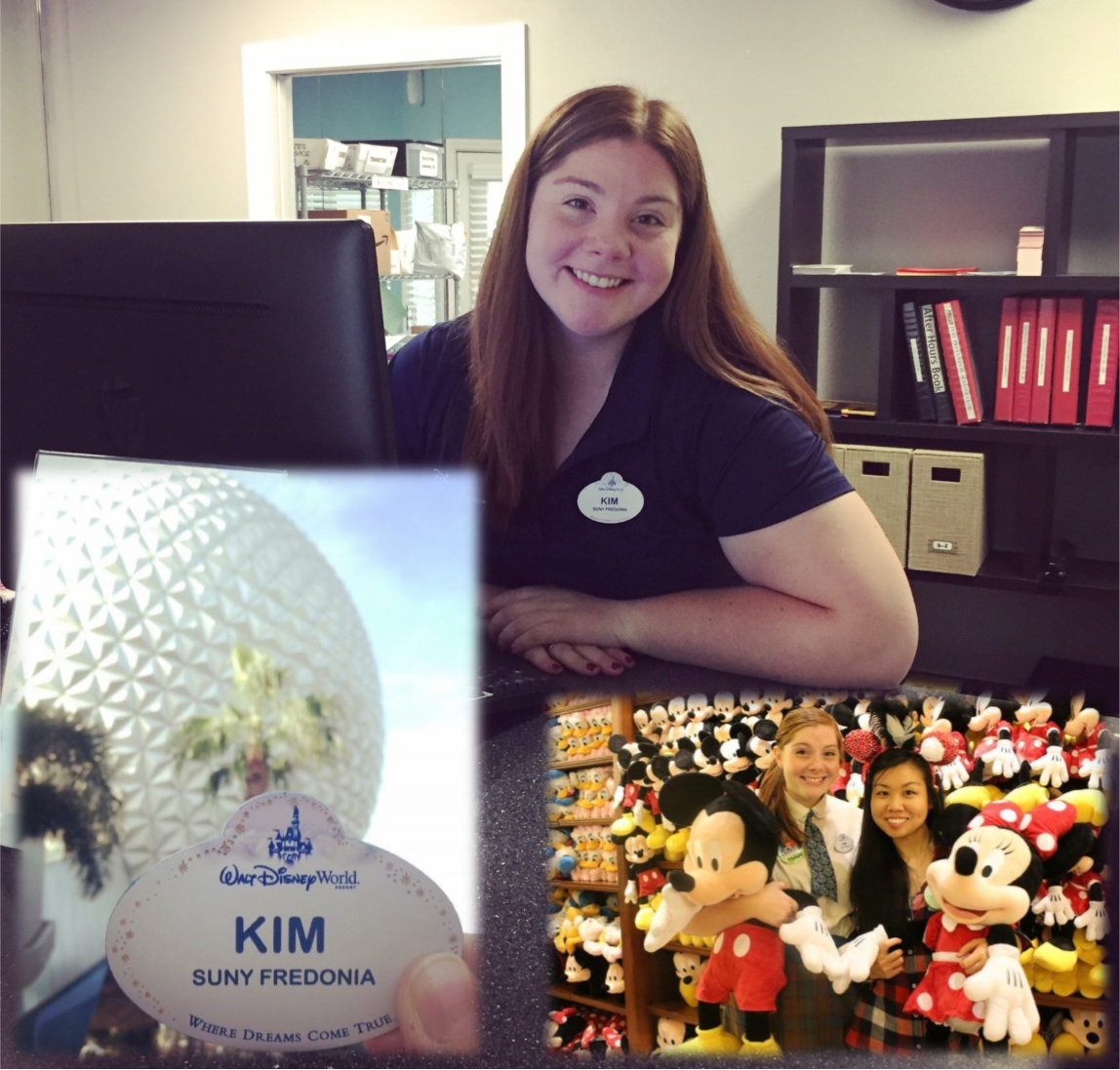 Career Development Events
"My passion and drive to succeed in this music industry has only been fueled and encouraged by my program at Fredonia. The incredible support system that I have at school with my colleagues in the Music Industry program also pushes me to work hard. It's all about connections and Fredonia has given me the skills and connections I will need in my future career."
Music Industry major Aaron Fern recently interned at Downtown Music Publishing where he applied the skills he learned at Fredonia to work on some major projects.
Aaron Fern
Music Industry
Class of 2020