Aaron Fern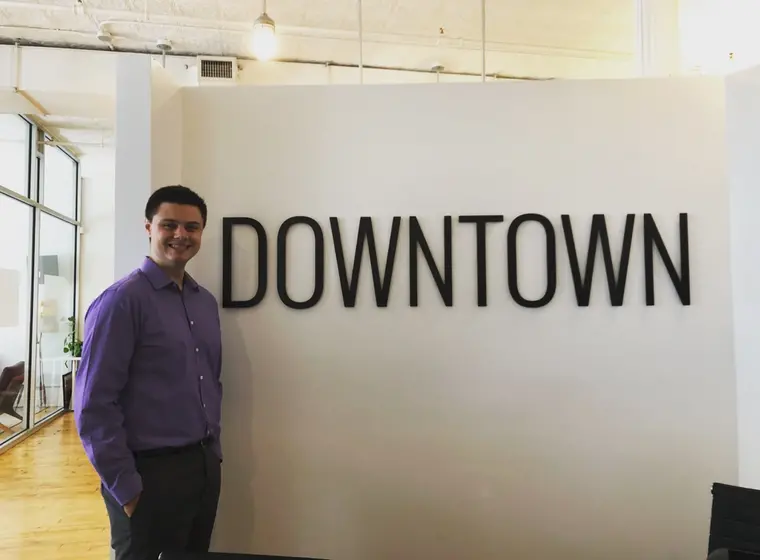 Music Industry major Aaron Fern recently interned at Downtown Music Publishing where he applied the skills he learned at Fredonia to work on some major projects.
Aaron described his internship experience this way:
"My Internship at Downtown Music Publishing has been incredible in every way. My licensing team was so helpful in helping me acclimate to the position. Any questions that I had were answered and I was never afraid to ask questions. I had the opportunity to work on sync licenses for movies, television shows and other forms of media around the work. The agreements I wrote up were mainly short form legal agreements that allowed certain companies and productions to use music from our catalog. Seeing all of my favorite music being used in multiple productions was inspiring as a musician and as a business person. I was able to study the Downtown catalog for an Intern project that I presented in front of the Downtown company and it was an extremely rewarding experience that I will never forget.
If I learned anything from my experiences in internship job searching, it's that it is so important to not be afraid of rejection. I applied to 12 different internships and only one responded. It worked out and I ended up where I was supposed to be. But if I had only done one application I would not have gotten here. One thing my professors always pushed was the importance of networking and following up with thank you cards and emails. I used these tools to my advantage and it boosted me to the top of the list of candidates for this position.
My classes at Fredonia helped me immensely at Downtown. Taking contract and copyright classes and studying the legal language that goes into publishing set me apart from individuals who did not have the privilege to take these classes. My passion and drive to succeed in this music industry has only been fueled and encouraged by my program at Fredonia. The incredible support system that I have at school with my colleagues in the MI program also pushes me to work hard. When one of us succeeds, we all succeed. This business is not and will never be an independent one. It's all about connections and Fredonia has given me the skills and connections I will need in my future career."