Luca Vukelic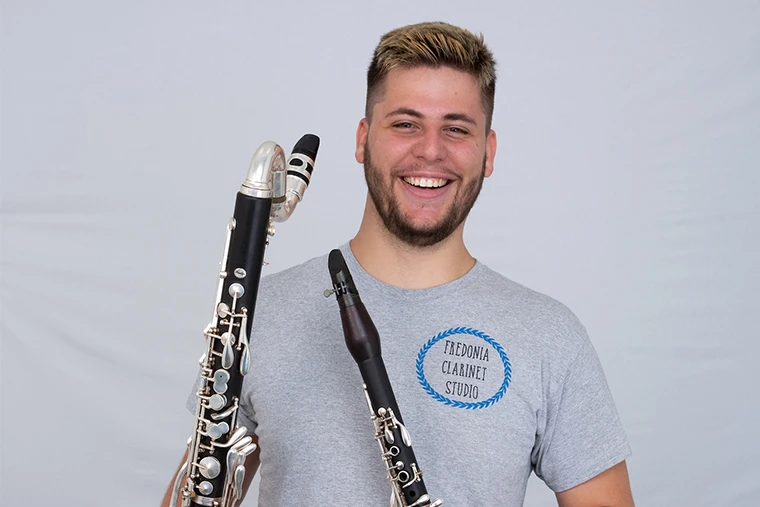 Clubs/organizations:
President and Founder of Fredonia Clarinet Association
Resident Assistant in Eisenhower Hall
Rosch Recital Hall Assistant House Manager
Member of Fredonia Woodwind Association
Favorite spot on campus:Forever Wild (Phillips-Ulrich Community Trial). I love walking through that woodsy area on any of the multiple paths during any season. It's especially nice during snowy weather.