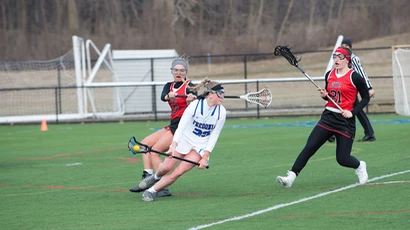 Athletics
Approximately 350 student-athletes at Fredonia compete in 19 NCAA Division III intercollegiate sports in the ultra-competitive State University of New York Athletic Conference.
Welcome to the Big Blue family! 
When you become part of the Big Blue family, you work with highly respected coaches and staff who have produced over 120 collegiate Division III All-Americans (including national champions) and team championships. 
There are also dozens of options for club and intramural sports. 
Athletics facilities are spacious and modern. The renovated and remodeled Blue Devil Fitness Center is dedicated to providing Fredonia's student-athletes the best training facility to improve their game. 
Fredonia has a full-time strength and conditioning coach to help teams prepare for their season in the recently-renovated Blue Devil training center.
Athletics brochure
Click here to download an accessible PDF of the athletics brochure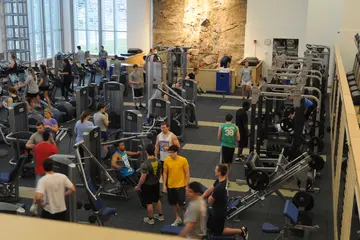 Blue Devil Fitness Center
The Blue Devil Fitness Center has free weights, nautilus equipment, elliptical machines, exercise bikes, treadmills, and a 20-foot rock climbing wall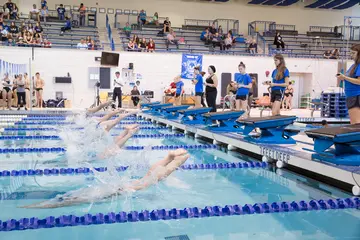 Natatorium
Steele Hall Natatorium includes an eight-lane x 25-yard pool and a separate diving well with two one-meter and one three-meter springboards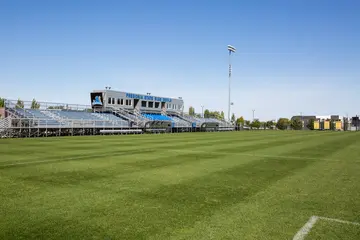 University Stadium
The 1,500-seat University Stadium is home to the men's and women's soccer teams, as well as the women's lacrosse team. The stadium features both artificial turf and natural grass fields.
A tradition of excellence