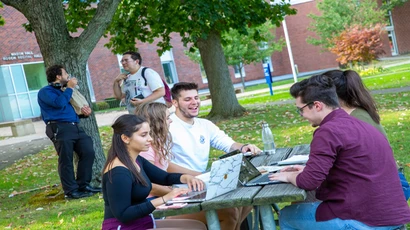 Visit and Tour
You will fall in love with Fredonia's beautiful campus. 256 glorious acres include lush green spaces, but with a small building footprint, you still feel like a tight-knit community. Fredonia's admissions team can help you visit campus in any manner that suits you!
Join us at our Spring Academic Majors Fair!
Join us at our Academic Major Fairs to explore our academic offerings. You can receive admissions and financial aid information as well as a campus tour.