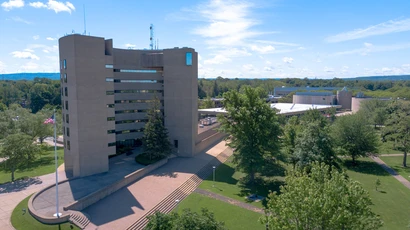 Tuition and Fees
As a public university, Fredonia ensures financial accessibility by keeping net costs lower than most four-year institutions of higher education.
Quality + Affordability = Value
$8 million
in merit- and need-based scholarships awarded each year.
3 out of 4
incoming first-year students receive scholarships and/or grants.
Excelsior Scholarship
Fredonia will help you understand the Excelsior Scholarship process
Committed to Affordability
Fredonia provides students with a rigorous education and the ability to graduate with less debt than the national average. Students more easily begin a career or attend graduate school after earning a bachelor's degree.
Personal expenses, transportation, books, etc. These costs will vary by student. Fredonia suggests budgeting $1,000 - $1,250.
Financial Aid Questions?
Fredonia is ready to help!