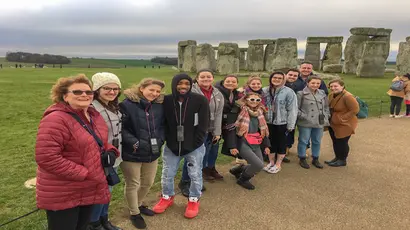 Study Abroad
Fredonia's study abroad offers you the opportunity to see the world! Study abroad is one of the most rewarding experiences you will have in college.
Study abroad programs are starting to reopen on a limited basis. Check Fredonia's program listing, or explore other SUNY programs.
Not only does studying abroad allow you to live in a new culture and get outside your comfort zone, you'll learn cultural and interpersonal skills that are in high demand in this modernized global society.
There are a number of programs for students from first year to graduate level. Any student can study abroad with good planning, no matter their major, budget, time frame, or desired location.  As a Fredonia student, you are able to study on any SUNY program-- and there are more than 600 programs to choose from!
Getting Started
Students looking to study abroad should follow the Study Abroad Process webpage when looking for details on beginning their journey abroad.