International Undergraduate Applicants
How to Apply
The easiest, fastest and most secure way to apply is online using the SUNY Application or the The Common Application. Choose one or the other, but please do not submit both. The fee for applying is $50/application. Once your application is submitted our Assistant Director of International Admissions will contact you via email to help you submit the required documents.
If you cannot apply on-line, you may also download a paper SUNY Application here.
Fredonia accepts the SUNY Application and The Common Application.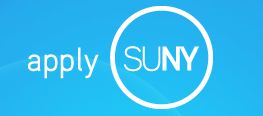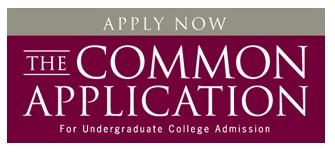 Application Requirements For Freshmen and Transfers
First-Year applicants should provide secondary school transcripts and proof of graduation.
Transfer applicants should provide:

University transcripts
Course descriptions - You may email a link to your college catalog course descriptions or submit a word document with all of your course descriptions.
Transcript evaluation through a NACES certified company. A list of acceptable providers can be found at

http://www.naces.org/members.htm.
Financial Statement Form - Submit the Financial Statement form and original documentation proving you have funds to pay for all educational and living expenses for the first year of study.
Passport - A clear photocopy of the identification page of your passport
Demonstrated English proficiency - TOEFL, IELTS, or SAT required for full admission. For score requirements and conditional admission options, please see below.
------------------------------------------------------------------------
Admission Options
#1) Direct Admission: Direct Admission means that the student meets all the requirements for the academic program and can demonstrate English proficiency as noted below.
SAT verbal score of 480 or,
TOEFL score of 79 or,
IELTS score of 6.5 or,
C1 Advanced (Cambridge English Advanced) score of 176 or,
C2 Proficiency (Cambridge English Proficiency) score of 180 or,
Pearson Test of English (PTE) score of 53 or,
Demonstrated English Proficiency at High Intermediate Level*
Our school code for reporting the TOEFL and IELTS scores electronically is 2539.
* Fredonia has a TOEFL and IELTS waiver agreement that allows students to enter university without a TOEFL or IELTS score, provided the student successfully completes the EC English Intensive program.
#2) Conditional Admission: Conditional admission means that the student meets all requirements for the academic program except for the English language requirement. The student can then be admitted to the academic program on the condition that he/she enrolls in the EC English language program at Fredonia until the required English language level has been reached.
Cost and Scholarship
Fredonia is proud to offer approximately $7 million in merit and need based scholarships to academically qualified new and returning students each year. International applicants will be reviewed for scholarship at the time of acceptance and will be notified shortly after. For more information please visit us at Scholarship Information
Tuition costs are estimated at: $16,500
Living costs are estimated at: $15,500
*All first semester international students will be assessed a one-time international fee of $180
Total: $32,000
If you have dependents, you need to show the following additional funds:
Spouse: $4,000
Child: $2,000
Additional Requirements for Auditions, Portfolios and Interviews
Some programs require additional processes for entry. Find the program you are interested in to read over the additional steps.
REQUIREMENTS FOR SCHOOL OF MUSIC
Audition requirements for Music, Music Education, Music Performance, Music Composition, Music Therapy, and Sound Recording Technology
REQUIREMENTS FOR THEATRE AND DANCE
Audition requirements for Musical Theatre, Dance, Acting, and theatre Production and Design
REQUIREMENTS FOR VISUAL ARTS AND NEW MEDIA
Portfolio requirements for Animation & Illustration, Ceramics, Drawing & Painting, Film & Video Arts, Graphic Design, Photography, and Sculpture