The International Pathway Program
Start Sooner, Study Safer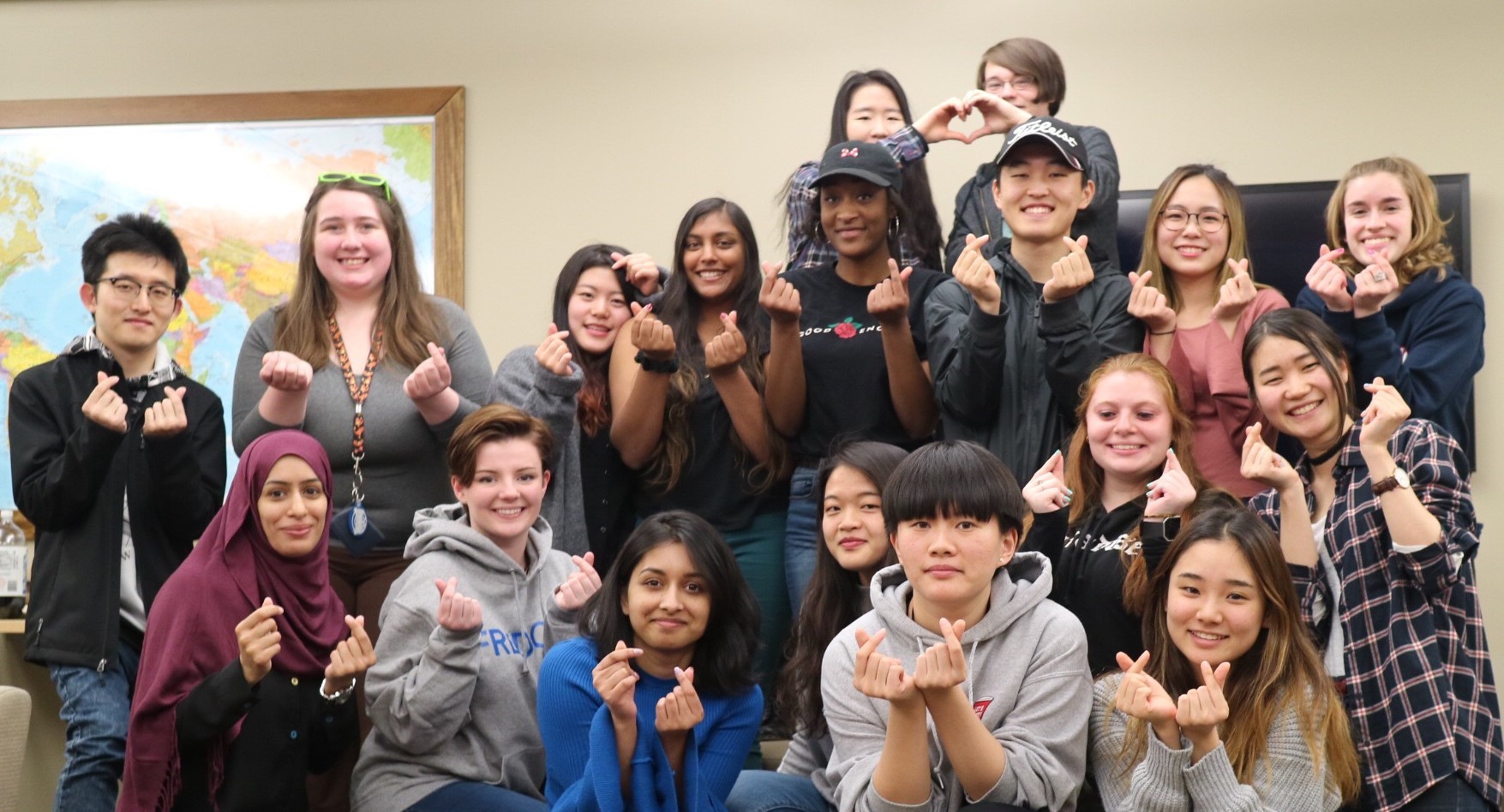 Your Pathway to a degree--start taking credit-bearing courses sooner!
Fredonia's International Pathway Program combines ESL support classes with credit bearing courses.

All undergradute Pathways complete 21-27 credits towards your degree.

All credit courses apply to your degree, and you are guaranteed admission to your degree program after completing the Pathway.

No final English test! All progress is based on success in credit courses and supporting ESL courses.

Depending on your level of English, you could be eligible for a Pathway as short as 2 semesters.

The Pathway includes a full Summer semester to maximize your time and get you to your degree sooner.
Being successful in an American university takes more than English proficiency, which is why Fredonia's International Pathway Program takes a holistic approach to student success, incorporating competencies like :
Academic skills and integrity
Confident communication
Cultural and social skills
Expectations in higher education
Personal accountability
You don't need to wait to pass an English test with near perfect fluency to start working towards your degree at Fredonia. You can learn English while living on campus, making friends, and starting your American university adventure!
Undergraduate International Pathway Program

Program
Minimum English Proficiency
Number of Semesters
Number of Credits Towards Degree Completed
Standard

TOEFL iBT 70/ IELTS 6.0

2

21
Standard Plus

TOEFL iBT 60/ IELTS 5.5

3

27
Extended

TOEFL iBT 50/ IELTS 5.0

4

27
Extended Plus

TOEFL IBT 45/ IELTS 4.5

5

27
*Includes Summer semester
**Graduate Pathway Programs vary by department. Please inquire with Robyn.Halicki@fredonia.edu for more information on Graduate Pathway offerings.
***All English scores are confirmed on arrival with a placement exam during orientation. If a student's score is significantly different than the one previously submitted, the pathway length may be adjusted accordingly.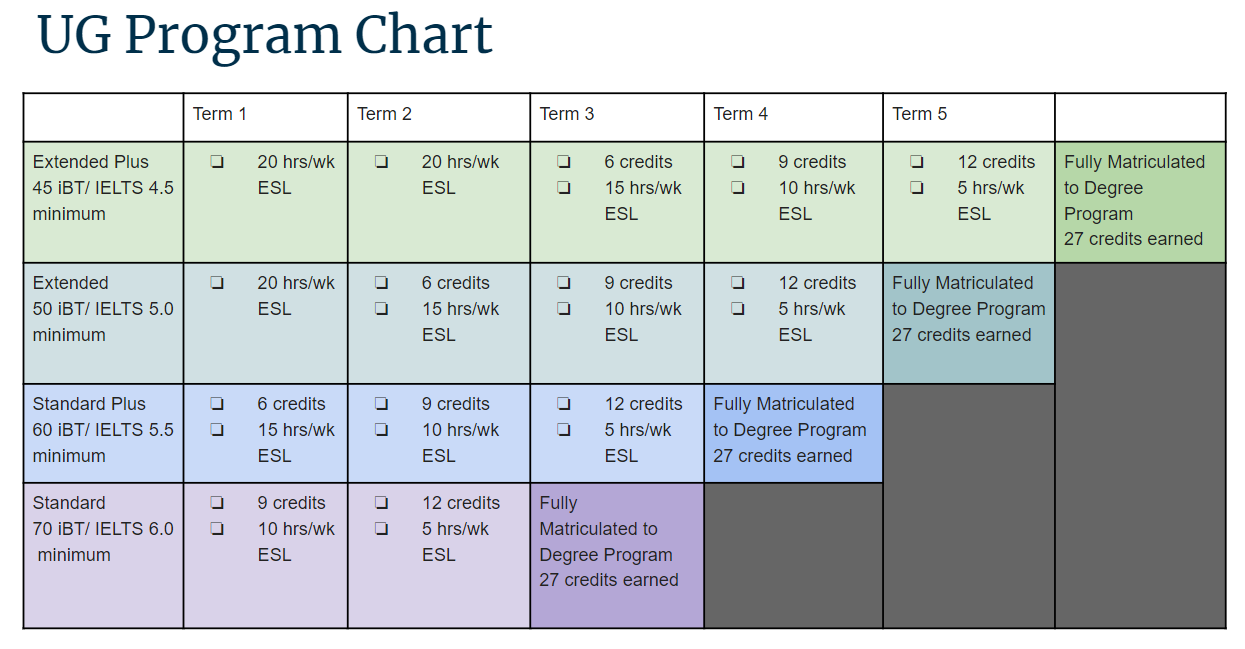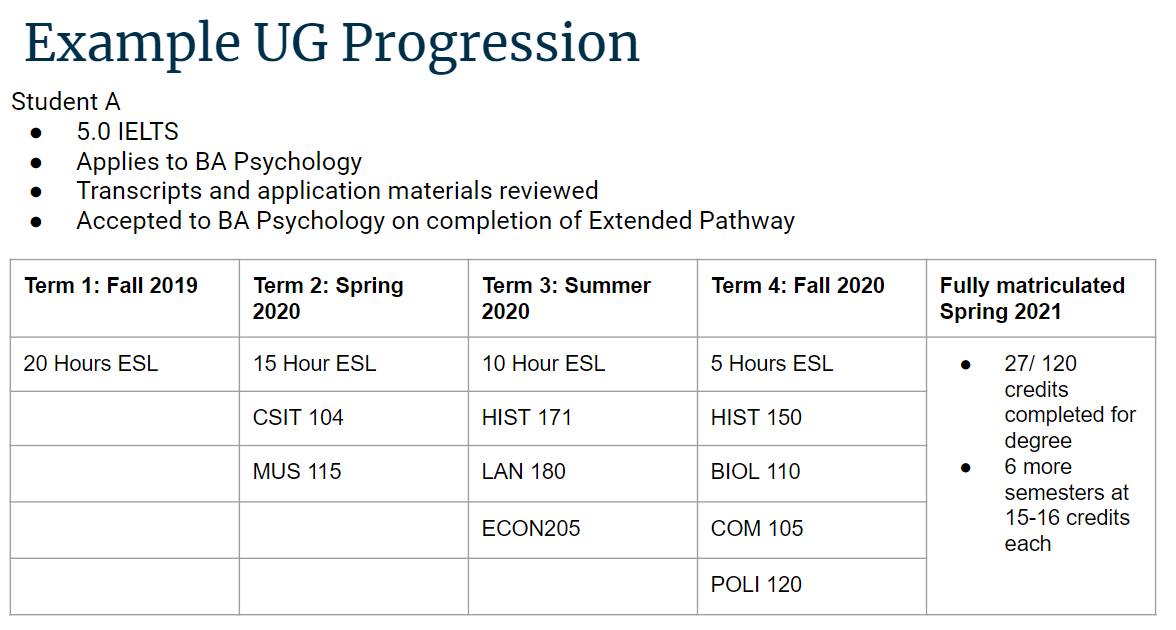 Each year has three terms: Fall, Spring, Summer. Students may start any term.
Subject to tuition changes total Pathway (all semesters) tuition costs:
Undergradaute 2019-2020
Standard IPP (2 semesters) $21,862
Standard Plus IPP (3 semesters) $31,110
Extended IPP (4 semesters) $37,110
Extended Plus IPP (5 semesters) $43,110
Graduate Pathway Programs vary by department. Please inquire with Robyn.Halicki@fredonia.edu for more information on Graduate Pathway offerings.
Does not include room and board, fees, insurance, books etc.
The courses in the pathway are Fredonia Foundations which are general education courses required for all undergraduate degree programs. The pathway sections of these courses are designed for international students and taught by faculty with experience working with ESL learners. The English classes support the credit bearing classes with skills such as vocabulary, assignment strategies, and test preparation.
The Graduate Music Pathway has been designed by the department for student pursuing: Master of Music in Music Education Studies, Master of Music in Performance, Master of Music in Theory/Composition, Master of Music in Music Therapy
The following is a sample course progression: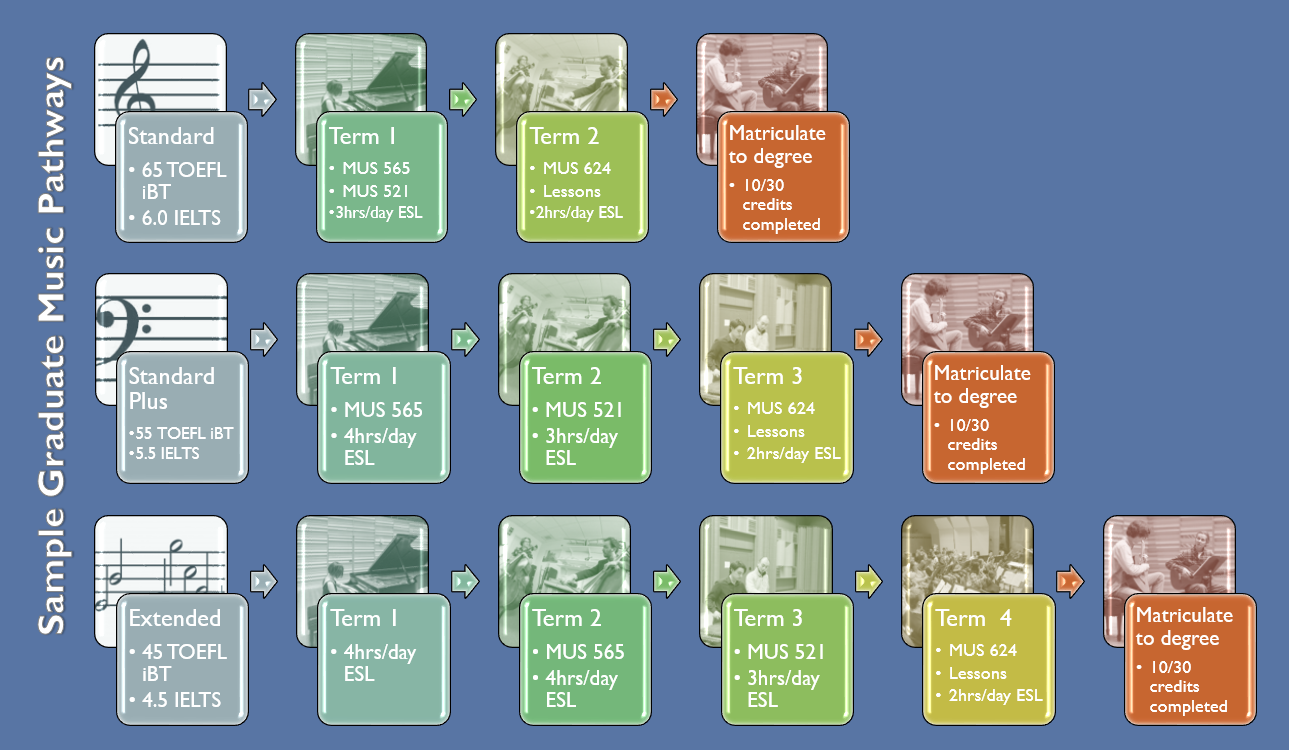 It is strongly recommended that students have an English score such as TOEFL/IELTS when applying.
If you do not have a TOEFL/IELTS score, please contact Robyn.Halicki@fredonia.edu to discuss testing options.
Guangzhao, Music Performance, China
"Talking about Internationals, Fredonia has less internationals than other places. People treat us more special and with a great attitude. Unlike other places that has a lot of internationals."
Mamiko BFA Dance Japan
"I spent four years of my college carrier in SUNY Fredonia, and what I liked about Fredonia is the community. people there are so great, and people who I met were all passionate about what they are pursuing for. Since Fredonia is far from city, naturally I was always looking for something to get inspiration from, which is making my life as an artist better, because we always need to be inspired even in the city and being surrounded by a lot of information and people."
Hao, Music Education, China
"1. I'm into the environment here. It is very clean. Although the winter is cold, we can enjoy the good weather and the amazing lake here.
2. Professors and classmate are very very very friendly and kind. I get help whenever and wherever I encounter problems. Professors are patient for offering help. And then take car international students very well.
3. I enjoy the academic environment here. Every professor is strict with our studying. They will help us to correct our every mistake seriously. It helps us to improve a lot."
Eunmi, Voice Performance, S. Korea & Tzu-Hsin, Music Performance, Taiwan
What I like most about Fredonia:
Eunmi--"The environment; I can focus on my studies."
Tzu-Hsin-- "Fredonia is very safe." 
International Student Events