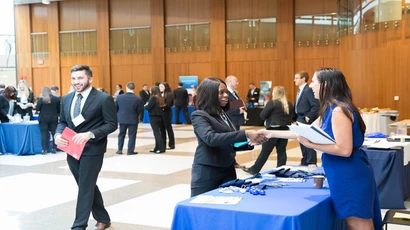 Internship Program
Internship Forms Fredonia's Virtual Internship Policy
Career Readiness Opportunities for Internships
Why Intern? | Getting Started | Getting Credit


Search for Internships | Job & Internship Expo
---
What is an internship?
An internship is a learning experience at an organization in a position related to your major or career field. Internships may be full or part-time, paid or unpaid, for credit or non-credit, and vary in length from a summer to a semester, or even an academic year.
» See where Fredonia students have interned...
» View more intern videos...
Internships...
provide hands-on experience that can confirm (or reject) your tentative career choices

help you develop useful career-building skills

make you a more attractive candidate for employment or graduate school

show potential employers that you can successfully apply your skills in a related work environment
The Career Development Office staff will be happy to help you in your search for the right internship opportunity. Schedule an appointment with a counselor to explore options, develop effective resumes and cover letters, and polish your internship/job seeking skills.