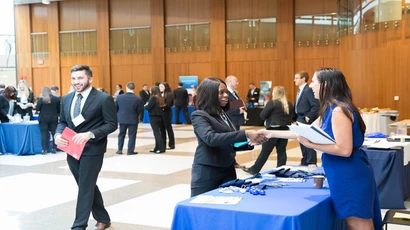 Resumes & Cover Letters
Let the CDO help you effectively present yourself as a candidate with your resume(s) and job search correspondence. Write a draft using our Career Guides (available below or as handouts in the CDO) and the books and sample binders, available digitally and on our Resumes and Correspondence shelf. Schedule an appointment with a counselor (and bring your resume and cover letter draft) for suggestions about how to make your job search paperwork the best it can be.
Schedule an appointment to talk with one of our career counselors about your resume or cover letter at your convenience.
Sample Resume Binder - PDF Examples - now available in digital format!
Additional resume samples available when an appointment is scheduled with a career counselor.