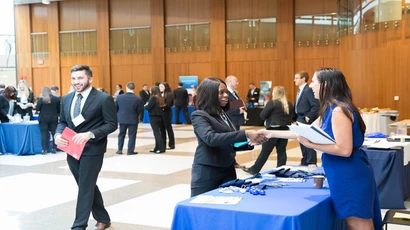 Internships - Getting Started
Internships - Getting Started
Why Intern? | Getting Started | Getting Credit | Search for Internships
Before you begin...
Before beginning your internship search, it is important to have an idea of what type of opportunity you are looking for. Consider asking yourself the following questions:
What types of internship positions and/or organizations interest me?
What kind of experience is needed in my career field of interest?
What factors will be important to me in evaluating various internship opportunities and employers?
If you can comfortably answer these questions, you are probably ready to begin your internship search. If, however, you have difficulty answering these questions, you may want to spend more time assessing yourself and your career options.
Get started at the CDO!
Get started by scheduling an appointment to talk with a CDO counselor to explore your options, find and apply for internships, develop effective resumes and cover letters, and polish your internship/job seeking skills.