Counseling Center
Cultivating a resilient and compassionate community.
Hours of Operation: 8:00am-4:30PM
The Counseling Center will be conducting Tele-Mental Health Services via a secure and encrypted Zoom videoconferencing platform, which will also be utilized to schedule appointments (see below).
---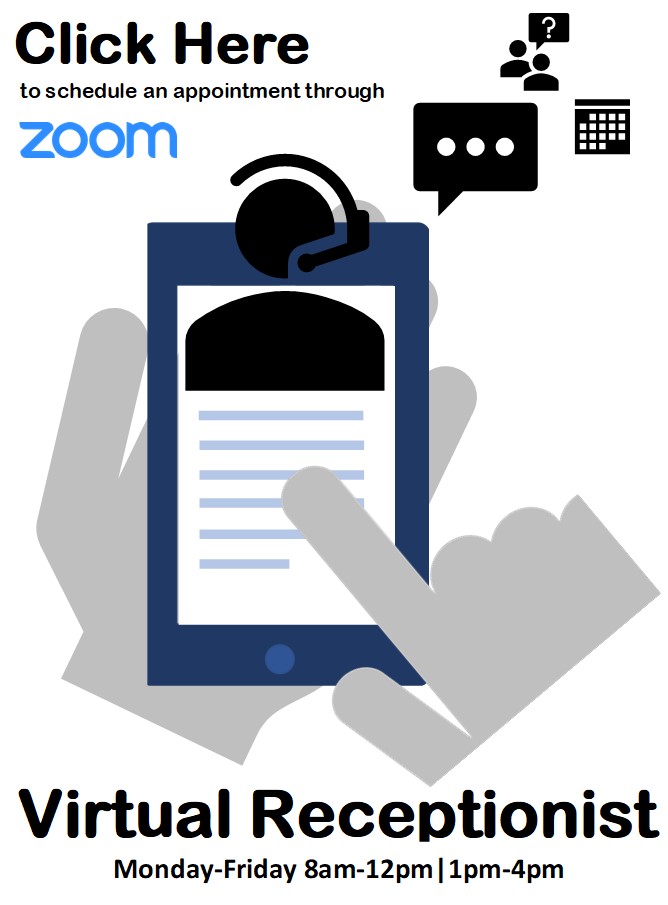 To speak with the receptionist, click the image, which will prompt you to connect to an open Zoom session.
Individuals will be automatically entered into a virtual waiting room and prompted with a message to wait until the receptionist is available. Individuals will be welcomed one at a time by the receptionist to address their needs.
Your patience is greatly appreciated. If you experience any technical difficulties and are unable to connect, call the Center at 716-673-3424.
If there is no one available to answer the phone, leave a voice message and the receptionist will get back to you as promptly as possible
As a way of trying to continually improve our services we provide to students, we encourage your feedback. We would love to hear your thoughts, suggestions, or concerns. Click the link for the Counseling Center Feedback Form below if you would like to leave feedback. You can choose to comment anonymously, or if you would like a response from the Counseling Center, you may choose to leave your name and contact information.

If you would prefer to speak with a staff member directly, please give us a call at 716-673-3424 and request to speak with the Clinical Director, Jeff Janicki, or Executive Director of Student Wellness and Support Dr. Tracy Stenger at 716-673-3271. If you have already met with a counselor and would prefer to speak with them about your suggestions, you may also choose to reach out to them directly.
Counseling Center Feedback Form
If you attended a Counseling Center Outreach Presentation. Please take a minute to offer us constructive feedback by clicking the link below:
In support of Fredonia's strategic plan and institutional learning goals, the Counseling Center promotes student's mental health, wellness, growth and development. [Expanded Mission Statement]
Counseling Center
How can we help?