Counseling Center
Cultivating a resilient and compassionate community.
Hours of Operation:
Monday-Friday 8:00am-5:00pm during the academic year.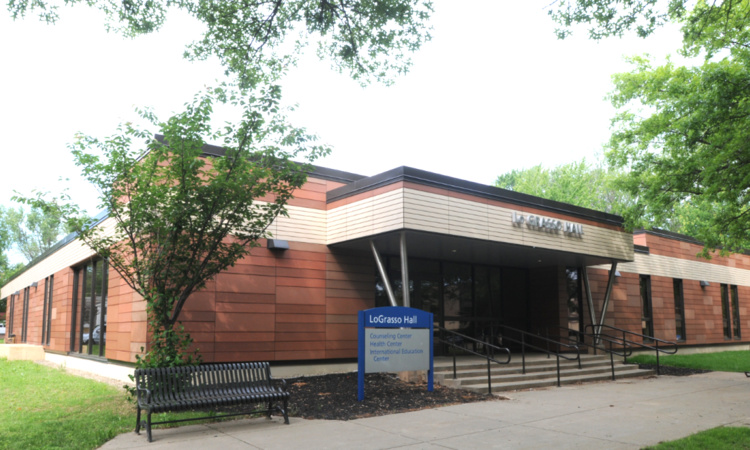 Feeling Stuck? Maybe Counseling Can Help:
The college years are a unique time in an individual's life that can be filled with excitement and uncertainty, possibility and confusion, new freedoms and new fears. Brief, episodic counseling interventions can help you harness your energy for change and stay committed to what is truly important to you.
If you have taken the time to visit this site and to read this passage, there is a good chance that you or someone you care about may benefit from speaking to a counselor. As a part of Fredonia's Student Wellness and Support, the Counseling Center offers free, confidential, private and individualized services by licensed mental health professionals to all registered students. Contact us today.
In support of Fredonia's strategic plan and institutional learning goals, the Counseling Center promotes student's mental health, wellness, growth and development. [Expanded Mission Statement]
Everyone at Fredonia has access to a free online free tool to help manage stress. Through a grant obtained through Chautauqua Tapestry, students have access to myStrength--a free online tool that teaches skills to reduce stress, improve mood, and overcome other challenges.
To access these free tools and resources, visit myStrength.com: click "Sign Up," and enter the access code FredoniaBlueDevil for unlimited access to personalized help, including tracking your mood, managing depressive and anxious thoughts, and to access and share inspirations.
As a way of trying to continually improve our services we provide to students, we encourage your feedback. We would love to hear your thoughts, suggestions, or concerns. Click the link for the Counseling Center Feedback Form below if you would like to leave feedback. You can choose to comment anonymously, or if you would like a response from the Counseling Center, you may choose to leave your name and contact information.

If you would prefer to speak with a staff member directly, please give us a call at 716-673-3424 and request to speak with the Clinical Director, Jeff Janicki, or Executive Director of Student Wellness and Support Dr. Tracy Stenger at 716-673-3271. If you have already met with a counselor and would prefer to speak with them about your suggestions, you may also choose to reach out to them directly.
Counseling Center Feedback Form
If you attended a Counseling Center Outreach Presentation. Please take a minute to offer us constructive feedback by clicking the link below: