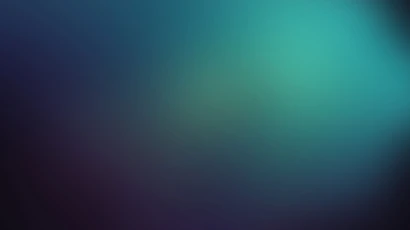 Counseling Services
Crisis Services: During working hours (8:00 am- 4:30 pm), contact the Counseling Center directly by calling (716-673-3424). After hours, students can contact the Chautauqua County Crisis Hotline (1-800-724-0461). For more information see Crisis Services.
Let's Talk: Informal, drop-in, no commitment consultation with a Fredonia Counselor 1-3pm Williams Center G103A or on Zoom. This service is available when classes are in session. Hours are subject to change. See the Let's Talk page for more information.
Individual Counseling: Students can schedule individual counseling appointments in person, or via Zoom by calling or coming in. Limited same day appointments are available from 1-4pm M-F, first come, first serve. For more information, see Appointments and Referrals.
Couples Counseling: Scheduled counseling appointment to address relationship dynamics. Both partners must be enrolled Fredonia Students.
Group Counseling: Facilitated by professional counselors, group counseling involves meeting with 6-12 peers in a supportive environment to discuss similar concerns. The Counseling Center offers a variety of different group experiences each semester. See our Group Counseling Page, or contact the Center if interested in participating in group counseling.
Consultation: Counseling Center staff provide consultation to faculty, staff, parents, and off-campus providers to address concerns related to registered Fredonia students within the ethical and legal parameters of the counseling profession.
Brief Intermittent Treatment:
The Fredonia Counseling Center (FCC) recognizes research based practices which promote dramatic improvements during the early stages of a therapy experience. We approach most sessions from a single-session mindset, organizing each session as if it might be the last, to optimize maximum effectiveness of each session.
The goal of each session is for the client to leave with a sense of emotional relief, increased hope, and some sort of positive outcome as defined by the client. Within the context of the counseling relationship, both the counselor and client work diligently to harness motivation to address a specific concern that promotes the client's vision of their better self.
Students are encouraged to implement the skills learned in therapy into their daily routines and to return to counseling for additional assistance if they have not made significant progress towards addressing their concerns or when they have new concerns that warrant additional assistance.
The primary concern of the Counseling Center is to remove the barriers of access to services and to provide Fredonia students with the assistance they need when the need it most.
Tele-Mental Health
The Counseling Center conducts tele-mental health counseling through a secure and encrypted Zoom Platform.
After scheduling an appointment with the Counseling Center, prior to your appointment, instructions to download the Zoom videoconferencing app will be sent via email.
Clients can access their appointment on any web-enabled device (smart phone, tablet, PC) that contains a webcam/microphone.
Clients should arrange to engage in their tele-mental health appointment in a private, well-lit, space that is free from distraction.
A secured video link will be emailed to the client at their appointment time.
Any Documentation will be uploaded in the SUNY Fredonia Titanium EMR.
In order to engage in tele-mental health services, clients must complete the Tele-Mental Health Informed Consent in the documents section below.
If you are working with a different provider outside of the Counseling Center and need records transferred, please contact the Counseling Center 716-673-3424 and fill out the HIPPA release of information below.
For any further inquiries or concerns, please do not hesitate to contact the SUNY Fredonia Counseling Center at 716-673-3424
What are Tele-Mental Health Services?
Tele-mental health services are the provision of mental health services remotely via video conferencing or other form of audio-visual communication. If one form of technology fails in the course of a telecounseling session, an alternate form of communication may be utilized by the counselor to arrange for continuity of care. Telecounseling may include mental health care delivery, consultation, and psychotherapeutic treatment.
What are my rights in regards to tele-mental health?
I have the right to withhold or withdraw my consent at any time. If consent is withheld or withdrawn, I may request a referral to a local mental health counselor.
The laws that protect the confidentiality of my personal information in a face-to-face counseling setting also apply to tele-mental health. As such, the information disclosed by me during the course of my sessions is confidential. The dissemination of any personally identifiable images or information from the tele-mental health interaction to other entities shall be in accordance with applicable law, except in the case of mandatory or permissive exceptions to confidentiality. Such exceptions include, but are not limited to:
suspected child, elder, and/or dependent adult abuse;
expressed threat of violence towards an ascertainable victim;
expressed threat to harm or kill self; and
court subpoena.
Care Coordination @ SUNY Fredonia
SCOPE OF SERVICES AND PRIVACY
Case Coordination is here to offer help. Help comes in many forms. Our program seeks to help students by assisting them overcome obstacles, set and achieve goals, and experience support their academic and university life experiences. This support is offered through well-trained, experienced staff who are, however, not licensed therapists offering mental health treatment.
Care Coordination provides the following services:
Helping you find ways to set goals and overcome obstacles to achieving your goals;
Finding ways to help you expand your support group and find the tools and resources you need to be successful reaching your goals;
A listening ear to offer support and guidance in understanding and coping with stress and obstacles;
Assistance reaching academic goals and developing the skills you need to be a successful student.
When working with Care Coordination, it is important to know that the information shared does not fall under the same confidentiality laws as that of a mental health treatment provider. While what you share is always kept private, the communication with care coordinator is governed by the Family Educational Rights and Privacy Act (FERPA). This means information can be shared with staff officials who have a need to know and to entities outside the institution under specific circumstances if you are at risk for hurting yourself or others.
The Care Coordinator works closely with the school's behavioral intervention team (Students of Concern team). The Students of Concern team is a group of school officials who meet to coordinate services for students who may be experiencing barriers or distress. In some cases, the care coordinator may share information with this team in order to assist in assessing concerns and coordinating resources to address those concerns.
The Care Coordinator also is the campus Victim Advocate and is a confidential resource for disclosing any incidents of sex/gender discrimination. The Counseling Center and Student Health Center are additional confidential resources. Please ask the Care Coordinator for more information about whom to speak with and what resources are available if you want to discuss anything of this nature.
The Counseling Center provides psychiatric evaluation and medication monitoring services through the SUNY Tele-Psychiatric Network (STPN) partnership with Upstate Medical. These services are available via secure video conferencing. Psychiatric consultations/treatment requires an initial screening by a member of the CC clinical staff and serves as an adjunct to counseling.
The Fredonia Counseling Center works diligently to meet the individual needs of all students, however, there are times where a student's needs/expectations may exceed reasonable treatment accommodations.
Excuses/Confirmation of Participation in Counseling: The FCC does NOT provide letters to faculty (or employers) for missed classes, missed work (academic or employment) and/or missed exams due to mental health concerns. The Counseling Center may provide documentation to the office of Student Affairs, at the client's written request, when extended absence (in accordance with the campus absence/attendance policy ) for medical reasons due to mental health concerns are warranted and/or to support a request for an incomplete. For more information see Class Absence Verification.
Weekly/ Long-term Counseling: Students who have had/expect long-term, weekly counseling to discuss the everyday ups and downs of life, who demonstrate low motivation for change, and/or unwilling to work collaboratively on treatment goals between counseling sessions may wish to seek treatment with an off-campus provider willing/able to meet this desired approach to treatment.
Documentation in Support of Students Requesting Medical Withdrawal/Leave: FCC staff may provide documentation in support of a request for an academic dispensation (See Medical Leave/Withdrawal). Such support can be provided for clients with which there is a standing therapeutic relationship (i.e. support is generally not provided to students who have presented for an intake requesting a letter).
Court Mandated Counseling: Students who have been mandated to complete specific treatments related to a pending or adjudicated legal proceeding may be referred to off-campus services appropriate to meet any requirements outside the Fredonia Counseling Center scope of practice.
Eating Disorders: Some disordered eating behaviors in which there is evidence of significant/imminent physical risk of harm may require specialized inpatient/outpatient services beyond the FCC scope of practice. Effective/competent eating disorder treatment often involves a multi-disciplined treatment approach beyond the resources available at Fredonia.
Substance Abuse: Some substance abuse behaviors in which there is evidence of significant/imminent physical risk of harm may require specialized inpatient/outpatient services beyond the FCC scope of practice. Effective/competent substance abuse treatment often involves a multi-disciplined treatment approach beyond the resources available at Fredonia.
Assessment/DSS Accommodations: In an effort to avoid bias and conflicts to treatment, formal assessment, for the purpose of diagnosis of and accommodations for a disability (to include, but not limited to: mental health diagnosis, emotional support animal documentation, housing accommodations, and ADHD and/or other learning difference assessment) are to be completed by a licensed off-campus provider. The Counseling Center will provide, at the client's written request, documentation related to their counseling treatment for consideration by the provider conducting the assessment and/or Disability Support Services as a means to better understand the barriers the student might be experiencing in the postsecondary setting.
Risk to Self or Others: A student, who has an acute risk of harm to self or others which has not been adequately alleviated by counseling intervention at the Fredonia Counseling Center, may be referred to off-campus services appropriate to their immediate level of care.