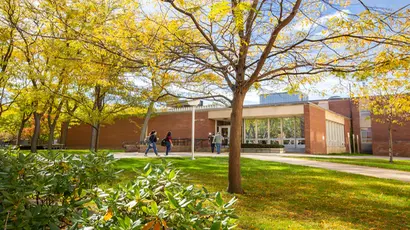 Student Health Center
The Student Health Center has temporarily
moved to Jewett Hall.
Our goal is to promote a campus culture
focused on health and wellness.
To make an appointment, please visit the patient portal or call us at 716-673-3131. If this is a medical emergency, please call ext.3333 if on campus and 911 if off campus.
Click on "Request medical records" to get a copy of your immunization record, your laboratory results or a copy of your xray.
Welcome New Students !! This is where you can find all of our health requirements for attending college here at Fredonia.
Patient Portal
The Student Health Center Patient Portal makes it easy for you to schedule and appointment online, complete health forms, receive secure messages from our medical staff, access your visit summary and get laboratory/x-ray results. To access the patient portal you will need your Fredonia E-services User ID and Password. Your Fredonia E-Services username generally consists of 2-4 letters of your last name followed by 4 numbers. Please do NOT include "@fredonia.edu" in your username when you sign in as you will get an error message.
Health Center hours of operation
Fall and Spring Semester: Monday - Friday, 8 am - 4:30 pm
Summer Break and J-Term: Monday - Friday, 8 am - 4:00 pm
We are closed during the Lunch Hour from 12 noon - 1pm daily.
All health services will be offered by appointment only by visiting our online patient portal (see above) or by calling us at 716-673-3131. In order to provide you with the safest environment for your health care needs, we can not offer walk - in services at this time.
Emergencies and care when we are closed
In the event of a medical emergency, contact University Police at 716-673-3333 if on campus or 911 if off campus.
Additional medical care resources include:
Confidentiality
With the exception of emergency situations in which a student is unable to assume responsibility, all medical information is confidential. The Student Health Center will not share information concerning the health of a student without the student's explicit and informed written authorization. Notification of parents, College faculty, and administrators is considered the student's responsibility.
Resources are always available